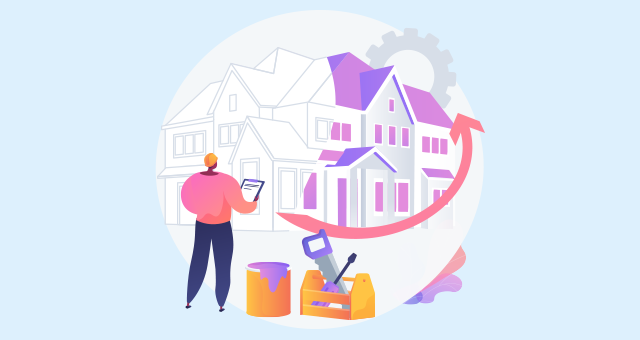 Renovating or Remodeling Your Home? Things to Consider Before Calling a Pro
There are many reasons to renovate or remodel a home. You may want to increase its value or transform it into the family home of your dreams. Whatever the reason, renovating or remodeling a home can be a challenging experience. It is easy to be overwhelmed by the tons of decisions you will have to make and the numerous options available. However, if you set yourself up with a clear plan beforehand you can avoid costly and stressful mistakes.
Here are 5 crucial decisions that need to be made before you go down the twists and turns of the remodeling or the renovating path.
1. Know Your Style
Renovating or remodeling your home not only involves getting the right materials or workforce, but also about your vision on how you want it to look and how you intend to use the space. You can seek inspiration from browsing interior decorating websites, blogs, and home decorating magazines. You could also go around home improvement stores and design showrooms to get an idea of the latest trends. Assembling a "visual wish list" that will define your lifestyle and works with your current home will help you get stay focused during the process.
2. Set A Realistic Budget
Setting up a realistic budget will shape several other future decisions which include design, materials, furnishings, landscaping, etc. You will need to plan the whole package early to avoid running into money problems later on. Be realistic when planning a budget and ensure that you have incorporated every expense and add 10 percent to that number as a contingency fund for surprises. The cost of renovating or remodeling can easily balloon out of control. So, you need to consider your options carefully when discussing costs and how much flexibility you have with your interior designer and contractor.
3. How Long Are You Planning On Staying In Your Home?
Homeowners generally do up their homes and after a few years decide to sell. So, another thing that you need to consider is keeping your project cost-effective and not overspending for your area. If you do not intend to stay in your home forever, you should choose the updates that increase the value of your home. Putting a lot of money on a project that does not help you get a return on your investment when you sell your home may not be the best plan. You may then need to rescale your plans or choose updates that will increase the ROI (return of investment) of your property.
For more info go through our blog post "Home Improvement Projects You Should Tackle To Increase The Value Of Your Home".
4. Decide to DIY or Hire A Professional
Some projects require minimal skills and you can easily DIY (Do It Yourself). However, there are many projects that cannot be completed without the help of professionals. If you want to do some of the work yourself, you need to be realistic about your skills and do your research. You need to carefully consider if you can safely do the work without damaging your home or harming yourself. If you intend to move load-bearing walls or take up more involved projects then bringing in a professional contractor is the way to go. You may also need to consider enlisting the help of a designer in addition to the contractor.
More complex projects like re-routing electrical wires or adding an extra room may require a permit. So, you should do some research about permitting procedures and local building codes.
5. Timeline
The last thing that you want is to deal with delays that can disrupt your life while your project is underway. Renovations projects normally take longer than expected often through no one's fault. There are a few kinds of delays that you should be ready for like rains, the availability of materials, your contractor falling sick, or tricky wiring that can take longer than expected. So, be realistic about the timeline and renovation process to avoid frustration.
Conclusion
Renovating or remodeling projects can be successful or stressful depending on the amount of planning that goes into them. So, with an eye on these tips and some research, your project can progress more smoothly. You can also have the distinct advantages of not overspending, both in time and money.
If you have any financing questions do get in touch with our loan expert today.