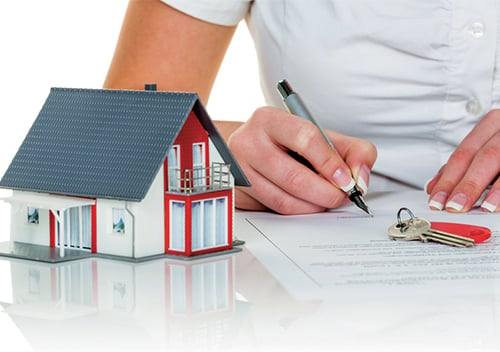 First Time Homebuyer Loans
Homeownership is acclaimed as the "American Dream" and is one of the biggest investments you will ever make. The majority of people believe that it is better to buy your own home than paying rent. However, the process can both be exciting as well as stressful. It is not just the paperwork but understanding the complex financial terms, the fees, the laws, and even the physical aspects of the home and land.
Many first-time homebuyers are just trying to get their finances back on track, so getting a good home loan is very important to them.
First-time homebuyer loans are borrower-friendly loans that are designed to help buyers in specific geographical areas and within income restrictions. There are different programs depending on their credit scores, where they intend to purchase a home and what they can afford.
Qualifying for a first-time home-buyer unlocks many benefits like :
Low or no-down-payment loans.
Assistance for the down payment.
Low-interest rates.
Easy monthly payments.
Grants for closing costs, down-payments, and home improvements.
However, the programs that are available to home buyers depend on their financial circumstances and the location of the home. So, you will have to research to see what is available in your area.
Qualification and Loan Options
Besides first-time home buyers, people who have not owned a primary loan for the past three years can also apply for these loans. Repeated buyers too can avail of first time home buyer assistance programs that are even more lenient and offer financial aid in specified areas that are targeted for redevelopment.
First-time home buyers have to meet certain financial restrictions as well as these programs reserve benefits for buyers with low to moderate incomes. The chances of you qualifying for a loan program reduces if you earn too much or you have substantial assets. However, qualifications for a home loan vary lender to lender and the type of mortgage you choose. Some of the popular loan options and the required qualifications are:
As taking the first step to homeownership can seem a huge undertaking, ratebeat mortgage offers a variety of options like different types of mortgage insurance, down-payment assistance, the best rates, and programs that are unique and have been tailored to fit specific situations and family needs. We have the expertise and tools to make the home-buying process easy and stress-free, so you can count on us to guide you every step of the home buying process.
Go to our blog posts "Guide for first-time homebuyers" and "Avoid these 6 most common mistakes first-time homebuyers make" to help you confidently find your way to purchase your dream home.