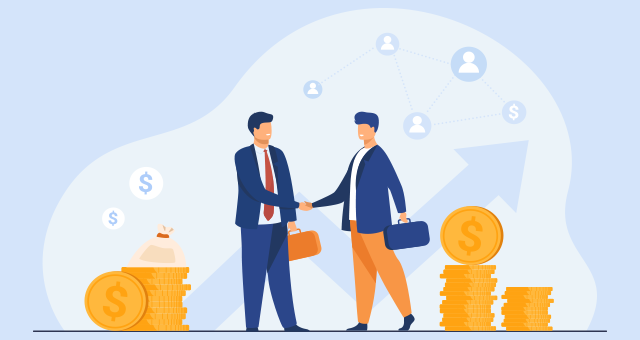 Understanding The Difference Between Discount Points and Origination Points in the Mortgage Process
First-time homebuyers may not be aware of the two different "points" used in mortgage loans- discount points and origination points. These "points," despite having a similar sound, serve two very different objectives. Before you sign on the dotted line, you must understand the differences between these two terms that lenders use at closing and what they mean for your short- and long-term mortgage costs.
Discount Points vs. Origination Points
Discount points are one-time payments used to "buy down" the interest rate on a mortgage, thereby reducing the amount owed each month. As a general rule of thumb, one discount point will lower your fixed interest rate on your mortgage by 0.25%. Discount points, like mortgage interest, may be tax deductible if you itemize your deductions. (Since tax laws alter over time, it is crucial to speak with a tax expert about buying discount points.)
While origination points are fees paid for the loan's administrative expenses. Several variables can affect these fees. While some mortgage companies charge origination fees in the form of points, others charge a set fee. Residential mortgage origination points typically range from 0.50% to 1.50%, with 1.00% being the industry standard. Tax deductions generally do not apply to origination points.
Things to Consider
The origination fee is calculated in points, so the terms overlap when the broker assesses "a point" as "a fee".
The origination fee you pay is only the fee paid for the services provided and nothing else.
Both origination and discount points are paid for at closing.
Depending on the loan amount and broker/lender in question, you might be charged more or less in origination fees.
Some lenders do not impose an origination fee, but generally, they make up the difference by increasing the interest rate on the mortgage itself.
Lowering your interest rate by purchasing discount points can help you save money, but it may not be the right option for everyone as it depends on several variables.
Paying discount points can have significant financial advantages if you plan to live in your house for a long time, including a much lower monthly payment.
Since the origination fee is a commission-based payment, a lower fee rate will be negotiated for larger loans to secure valuable business.
To close the deal, you might be able to lower the points that your lender charges. You could also ask the seller or one of the brokers to pay the points on your behalf.
There are several mortgage options available, each with a different origination fee. Purchasing the maximum number of discount points available will significantly reduce your mortgage payments and help you save over the life of the loan. However, it might make sense not to pay for any points in certain circumstances. Before making a decision, you must sit down and do the math.
If you have any queries about a mortgage, get in touch with a loan officer. If you are ready to take the next step, you can view rates, get a tailored instant rate quote, or apply for pre-approval instantly from our website.