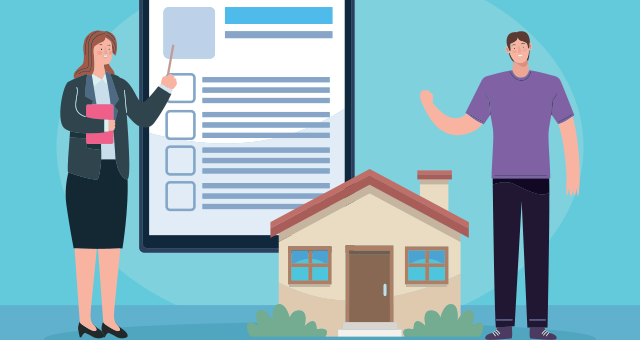 How to Create A Home-Buying Checklist
Are you ready to start looking for listings and attending open houses? Before you begin the home-buying process, you will need a detailed checklist. It will make your home search easy and more efficient.
Here's how to make the checklist you will require to ensure that the property you eventually select is the ideal place to call home.
1. Evaluate Your Financial Situation
The first item on your checklist should be determining whether now is the right time to buy a house. Assess your financial situation by making a budget after categorizing your expenses and determining how you spend your money. Also, calculate how much cash you have available to afford a mortgage payment and all of the other regular costs associated with homeownership. You do not have to plan manually in this day and age. There are numerous apps available to assist you in creating a budget.
Once you ascertain how much you can afford, you can narrow down the types of properties you should look for — as well as the areas in which you should look.
2. Get Everyone Involved.
If you are moving in with a partner or family member, you must solicit their feedback as well. What are their desires for the new house and what are their deal breakers?
Sit back and determine what each family member needs for their dream home, both now and in the future. We recommend that you address the following:
Commuting time
Distance from family and friends
Work-related needs (Is an office important?)
General interests (do you require a space to train, practice dance, or any other sport?)
Make sure everyone has a chance to speak.
3. Distinguish Between Must-Haves and Nice-to-Haves.
Try separating "needs" from "wants" before making a list of must-haves. A need is something that must be purchased, whereas a want is something that would be nice but is not essential. What is the property's must-haves? A specific number of bedrooms, a spacious backyard, and a two-car garage? These are all common necessities.
Nice-to-haves could include an extra-large pantry, wood floors, a fireplace, etc. These are general features you would be happy to have in your home, but they're not deal breakers.
Simply be honest with your realtor about what is a deal breaker in your purchasing process and what you can afford. Don't entertain anything that you do not want or cannot afford.
4. Think Beyond Your Ideal Home's Features.
It is critical to know what your home should look like and what amenities it should have, but you should also consider things like home insurance, property taxes, access to highways and businesses, school districts, and HOA rules and dues.
Ensure these are included in your discussions, especially those that affect your budget. How much can you afford in property taxes each year? Is a monthly HOA fee feasible? If not, you might add "no HOA" to your list of must-haves.
5. Conduct Preliminary Research.
When you have narrowed down your must-haves list, go online. There is a wealth of information available both digitally and virtually. What is available with your desired features? Are those properties within your price range? Your ideal location? If there is a mismatch you may need to make some changes and retry.
If you discover that there are many properties in your price range with those desired features, or even better, that they are all well below your price range, you may be able to incorporate some of those nice-to-haves into your search.
6. Understand What Is Important.
Finally, understand why you are relocating in the first place. Is the goal to make more room? Make space for a new baby or your elderly parents? Should you relocate to a better neighborhood or school district? Finally, if you intend to stay in the house for a long time, this should guide every aspect of your home search. Once you've figured that out, you should be ready to contact a real estate agent and start looking for a home.
In Conclusion
Start your dream home search by creating the ultimate checklist that will help you focus as you search for the ideal property.
Need more advice or assistance determining what price range to look for based on your budget? Contact a ratebeat mortgage representative right away.