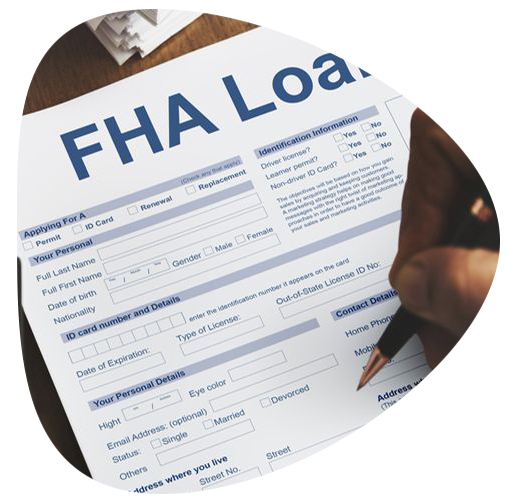 Federal Housing Administration
Federal Housing Administration (FHA) loans are mortgages insured by the Federal Housing Administration (FHA) and are issued by private lenders approved by the FHA. Low- to-moderate income borrowers have limited options when it comes to conventional mortgages, but may have more options with FHA backed loans. Since these loans are backed by the government, they safeguard lenders against defaults on non-payments and have more flexible down payments and credit requirements than many other conventional loans. If you are a veteran or a current military member, you may qualify for a Veterans Administration (VA) home loan, which is characterized by low or no down payment.
Requirment and Qualifications
Your loan cannot exceed the mortgage limits that vary from state to state. The limits in 2020 are $331,760 in lower-cost areas and $765,600 in high-cost areas. However, do look up loan limits in your area.
You need a minimum down payment of 3.5% as per the FHA loan guidelines.
The minimum FICO score for an FHA loan is 580 if you have a 3.5% down payment. But with a 10% down payment the score required is 500 to 579.
You need a DTI of less than 50% and stable employment history. You can get an estimate of your debt-to-income ratio by totaling your monthly debt payments like credit cards and car installments and divide it with your pre-tax monthly income.
You will need cash in hand for the upfront mortgage premium (UFMIP) which will be equivalent to about 1.7% of your mortgage amount.
You will also need cash to cover the closing costs which range from 2% to 7% of the purchase cost.
Property Requirements
The home must be your primary residence as investment properties and second homes do not qualify for an FHA mortgage.
To be eligible for an FHA loan the home being purchased must meet certain minimum property standards like safety, security and without any physical conditions that can affect its structural integrity.
It will be appraised by an FHA approved appraiser.
You need to move in within 60 days of closing the sale.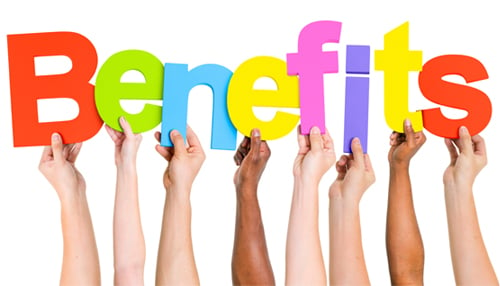 Benefits
FHA loans may not be the right fit for everyone but it has several attractive features :
You can qualify despite less than perfect credit scores or credit history problems.
You can qualify with a down payment as low as 3.5%. This amount does not need to be your own money. You can use your gift money or a loan to fund the down payment.
You could get approved for an FHA loan after two to three years of filing for bankruptcy or going through a foreclosure
It is an assumable mortgage, so you can sell your house if the rates are higher in the future.
Through the FHA 203K program you can get funding beyond the loan amount to purchase for repairs and renovation.
FHA Loan Types
FHA loans offer several loan programs. They include:
Fixed-Rate
The most common category of FHA loans is a fixed-rate loan. The interest rates do not change over the life of the mortgage as with conventional loans.
Adjustable-Rate
The monthly payments are variable with any loan with an adjustable-rate mortgage (ARM). The benefit to a loan with an ARM is that interest rates may be lower than a fixed-rate mortgage, but conversely can increase over time as they are pegged to the London Interbank Offered Rate (LIBOR). In the initial months, the interest rates are fixed after that it will change at regular intervals and so will your monthly payments. This may take place like once or twice a year.
Home Equity Conversion Mortgage
This mortgage product applies only to those aged 62 and older and who have equity in their residence. The mortgage provides cash in exchange for equity. However, they must be staying in their current home and the loan can be used by them to supplement their income.
203(k) Mortgage
This mortgage factors in extra funds to pay for certain renovations and repairs.
Energy Efficient Mortgage Program
This type of mortgage includes extra funds to help you make energy-efficient home improvements like new insulation or the installation of new wind or solar energy systems. The idea is to lower your utility bills so that you have lower operating costs.
Section 245(a) Loan
This program assists homebuyers' who expect their current income to increase. The Graduated Payment Mortgage (GPM) was created with lower initial monthly payments which gradually increase over time. They are available only for single-family homes and which are used as the borrower's primary residence.
Some drawbacks are the high insurance costs and paying monthly mortgage insurance for the life of the loan.
If you want help to decide if a FHA loan is the right choice for you or learn more about FHA loans, contact our mortgage loan officer now at (877) 877 7575