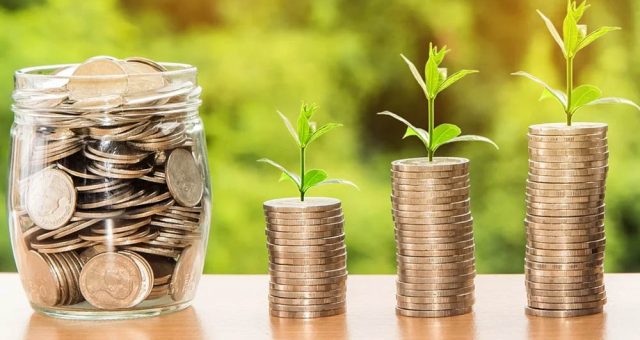 Home Improvement Projects You Should Tackle To Increase The Value Of Your Home
Purchasing a home is one of the biggest investments you make in your life. Remodeling it or updating the space over time to suit your needs and styles is a great way to make it your own. Though it is a place you hope to stay in for many years you should treat it as an investment because, if you decide to sell any time later, your home improvement projects should not cut into your profits.
Listed below are a few home improvement projects that will not only make your home your own but also make it a worthwhile investment.
REMODELING THE KITCHEN (without going overboard)
The kitchen is considered by many as the heart of a home as this is where you spend a great deal of time. Along with its utility, many experts find that a great kitchen adds more value to your property. So, you must give it the TLC (tender loving care) it deserves. When it comes to how much you spend on a kitchen remodel the sky's the limit. However, there are many improvements that you can make in your kitchen that meet your requirements and fit in your budget. The most important improvements should include upgrades like refurbishing the cabinets, updating countertops, flooring, sink, and faucet. Most important there should be plenty of cabinets and counter space and all your appliances should coordinate.
If you have space, an island counter is a great addition as it will provide additional counter space and can be used for grabbing a quick bite, or a place where guests can hang out while you cook. You can also add a prep sink or extra burners that will make it a chef's dream.
By applying some latest kitchen trends and not having to spend big you can get a big return and add a great deal of value to your home.
BATHROOMS
If you have lived in a house that did not have enough bathrooms, then you will know how valuable this can be to prospective buyers. If you update your existing bathroom or install a 6-foot by 8-foot bathroom, especially a master bath, it will add considerable value to your home.
You can look at any extra rooms or underutilized spaces to find room to fit in an extra bathroom. You could also consider other spaces like areas under the stairs or closets.
The cost of adding a bathroom will depend mostly on the types and cost of additions and accessories you use. You can make a big impact by adding tiles for a clean, cost-effective, and timeless design. You can save money by frequently checking out prices at Home Depot and Lowes for reduced prices on sinks and toilets that have floor models. Choosing granite and quartz countertops, skipping dark paint colors for something light, and painting cabinets white or off-white can help add value to your home. Creating the right look and ambiance can be easy and with a wide choice of great bathroom designs available you can make your bathroom look and feel perfect.
SIDING & VINYL WINDOW REPLACEMENTS
Siding is not one of the things people think about when it is time for remodeling, but updating your siding is a valuable renovation. However, do not neglect the trim as it is an important aspect that makes your siding looking its best.
While you are at this you could compliment it with upgraded vinyl windows. Low-energy replacement windows such as double glazing will increase energy efficiency and also improve the appearance, lighting, and ambiance of your home. These days' potential buyers shop for homes with energy-efficiency in mind. You can receive a green energy tax credit of 10% when you install Energy Star-rated windows and you may also qualify for additional credits from your utility company or state.
ENERGY-EFFICIENT UPGRADES
Some of the other biggest home improvements that will add money to your home is making your home more energy-efficient. You should consider updating to a tankless water heater and replace old appliances like refrigerators, cooktops, and dishwashers with energy-efficient models. Adding insulation is also another great way to make your home more energy-efficient and energy companies may provide incentives and rebates if you do so.
You could invest in essentials like an updated HVAC system, electric panels, and energy-efficient water heaters. You could also incorporate renewable energy elements like geothermal heating or solar panels.
BASIC UPDATES
Basic maintenance projects increase the value of your home. This includes fixing the roof when it leaks, replacing the electric wiring, repainting the interior as well as exterior walls, maintaining your yard, and improving your exterior landscaping. Also, you could spruce up your deck or patio with raised garden beds and attractive furniture.
THE BENEFITS
These projects will help you keep your home in tip-top shape and if you decide to sell the buyers will see a well-cared-for home. Besides, there are some other benefits too:
It will increase the value of your home as well as help you build home equity.
If you sell your home you would be guaranteed a higher rate of investment (ROI).
You will also have a lower loan to value ratio which can impact your options if you refinance your mortgage like potentially eliminating the need for private mortgage insurance.
You have many options to design your home as you wish with beautiful decorations and durable structures. You can also save on utility bills by choosing energy-efficient building materials.
So, what home improvement projects are you considering to tackle this year?