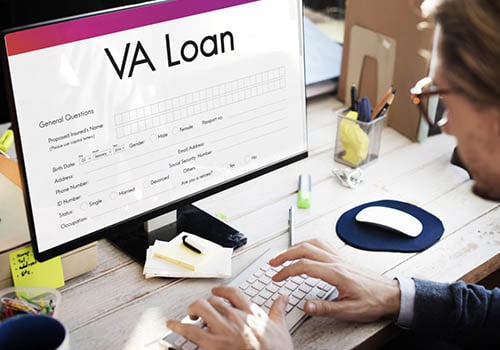 VA Loans
A VA Home Loan is a mortgage loan that was established in 1944 by the United States Department of Veterans Affairs and is gaining popularity in recent years. It is available to Veterans, Active Duty Members, Reserve Members, National Guard members, and widowed military spouses The U.S Department of Veterans Affairs dictates the qualifying standards, terms of the mortgages and guarantees a part of the loan, but it does not provide these loans. They are issued by private lenders like banks and mortgage companies.
VA Loan Requirements
A valid Certificate of Eligibility (COE).
A satisfactory credit score which meets the lender's credit requirements. However, generally, the minimum credit score required is 620.
A debt-to-income ratio of less than 60%. To get an estimate of your DTI you should add your total proposed monthly housing costs plus other monthly debt and divide it by your gross monthly income.
Sufficient steady income to pay back the loan.
Money to cover the VA funding fee which can be rolled into your loan amount. You may also not have to pay this fee if you have a service-connected disability, you are a surviving spouse that qualifies or you have a VA disability in the present or past.
Benefits
Some key benefits are :
You do not need a down payment to purchase a home up to VA home loan limits.
Competitive and negotiable interest rates.
You will not be required to pay for private mortgage insurance (PMI) and so save a lot over the life of the loan.
There is no early payoff penalty.
It is an assumable mortgage.
The amount you pay for closing costs is limited and may be paid by the seller.
You need not be a first-time home-buyer. You can avail of this benefit again and again, provided you have paid off your mortgage in time every time.
You can still qualify for a VA loan after two to three years of filing for bankruptcy or going through a foreclosure.
Assistance is available for VA borrowers to avoid default.
Many states offer property tax-reductions to veterans.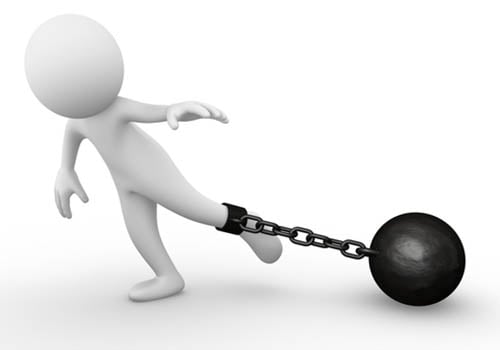 Drawbacks
Though VA loans have great benefits they do have some serious problems too :
When you do not pay any down payment even a small shift in the housing market can result in you owing more on your home loan than its market value. This means that you cannot sell your home until the market recovers or if you have to sell then you will have to face a financial loss.
You pay VA loan funding fee of 1.25% to 3.3% of the loan amount which is included in your loan. Therefore, it not only increases your monthly payment but you pay more interest over the life of the loan.
VA loans are available only to build or purchase a primary residence or to refinance your existing loan. So, you cannot utilize the loan to purchase an investment property or vacation home.
You will not be approved for a VA to purchase certain types of properties like vacant land or co-ops.
Types of VA Loans
There are several types of VA loans. They include :
Qualifying veterans can purchase a new home with this type of loan. These loans offer a fixed rate, adjustable-rate (ARM) and Jumbo loans.
You could this type of loan to construct you home from scratch and when you have finished building your home the loan will convert to a 30-year fixed mortgage.
This is also known as VA Streamline Refinance and it helps borrowers to refinance an existing VA loan. It is one of the most popular VA loans as it allows homeowners to refinance to get lower monthly payments or adjust the term of the loan to pay it off more quickly.
You can add this loan to any VA loan. It can be used for energy-efficient home improvements like double-paned windows, insulation and a more efficient cooling system or solar panels.
This program helps Native American veterans to purchase, refinance, construct or improve homes on federal trust land. These loans offer a reduction in interest rates too.
This allows veterans who already have a home to take advantage of lower market rates to borrow against home-equity to pay off debt, make improvements to their home or fund school fees. This loan program also offers favorable terms to refinance a VA loan, take out a new mortgage for a larger amount or convert their home equity into cash.
This helps veterans with total or permanent disabilities that are caused as a result of their service to purchase a new adapted house or renovate their current home to meet their disability needs. There are two types of grant programs: Specially Adapted Housing (SAH) and Special Housing Adaptation (SHA).
If you have any questions about VA loans contact our experts today at (877) 877 7575