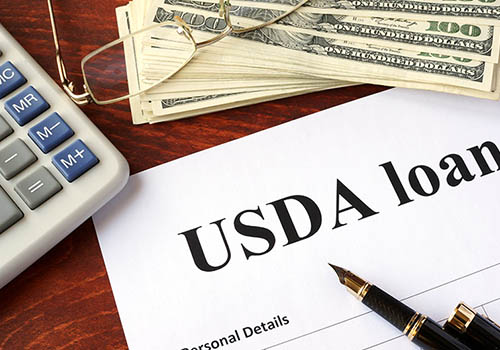 A USDA loan is also known as USDA Rural Development Guaranteed Housing Loan Program. USDA loans are backed by the United States Department of Agriculture and designed for low-income rural and suburban homebuyers' who cannot qualify for a traditional mortgage.
Qualifying For a USDA Loan
To qualify you should be a US resident, non-citizen national or a Qualified Alien.
To finance a home by a USDA loan, it should be in an eligible rural or suburban area. You can visit USDA's eligibility site to check if the home you are purchasing is eligible or not.
A credit score of 640 or better.
You should have a household income limit for the county where you want to purchase a home. Check the income limit for your area with the USDA.
Need a stable income to pay your mortgage installments for a minimum of two years ( it will be based on your current income, assets, and savings)
A debt-to-income ratio not exceeding 41% and a monthly mortgage payment of 29% or less than your monthly income. ( including principal, interest, taxes, and insurance). However, if you have a credit score of more than 680 a higher debt ratio will be considered.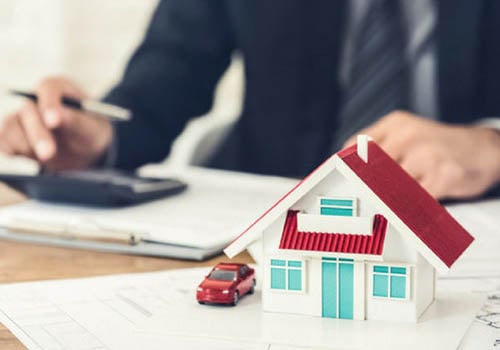 Property Requirements
USDA loans only fund an owner-occupied primary home. Vacation homes and income properties do not qualify for these loans.
The property should not be a working farm.
It requires an appraisal by an independent third party to check if the condition of the home meets the USDA standards like water, heating, cooling systems, roof, insect damage, and a sound structure.
The property should be reachable by a paved or all-weather road.
Types of USDA Loans
Direct USDA Loans
These loans are funded by the USDA directly, which means that your lender becomes USDA instead of a bank. They are for low to very-low income borrowers. The borrower's income thresholds vary from region to region. Interest rates can be as low as 1% (with subsidies) and income levels below $17,000.
USDA Home Improvement Loans
These loans help low-income borrowers to repair or upgrade their homes. Depending on the circumstances they may be combined with a grant.
Guaranteed USDA Loan
The USDA in partnership with local lenders guarantees a mortgage very much similar to FHA and VA-backed loans. This allows you to get low mortgage interest rates even without favorable credit scores or a down payment. However, you will have to pay a PMI (mortgage insurance payment) if you are putting a very low or no money.
Benefits
Zero down-payment
No need for a required amount of savings or assets.
Lower interest rates as compared to other loan types like FHA and conventional loans.
You can qualify with a low or very low income.
You can get approved for a USDA loan even if you have been previously rejected for other mortgages.
The seller pays the closing costs so you can purchase a home with practically no out-of-pocket money.
USDA loans have fixed rates. As USDA rates are already much lower an adjustable mortgage rate is not necessary.
Disadvantages
These loans are available only in the rural or suburban areas.
You need to pay what is called a "guarantee fee" which acts the same way as mortgage insurance. This includes an upfront fee of 1.00 and a monthly guarantee fee of 0.5%. However, the guarantee fee is much cheaper than FHA mortgage insurance.
It needs two approvals as both the mortgage lender and the USDA have to underwrite the loan which results in increasing the time it takes to process the loan.
It has income limitations. A household cannot have an income that is more than the limits set for the county they want to purchase a home in.
For many borrowers, the advantages of USDA loans overshadow the disadvantages. The best way to know if a USDA loan is best for you must first check the USDA eligibility site. However, it is best to get an expert to help you understand the options.
Contact Ratebeat Mortgage today to determine if a USDA loan fits your situation.