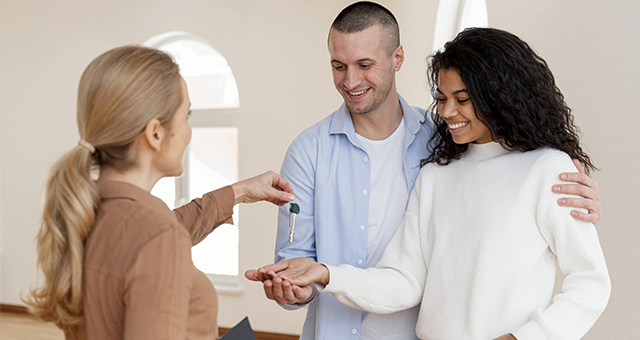 Your Offer On Your Dream Home Accepted? What You Need To Do Before You Get the Keys
Yes! Your offer on the perfect home has been accepted. But, as of right now, you have not purchased it. You have a lot of i's and t's to cross before you can move in. It can be a little overwhelming, but you will not have any surprises if you know what lies ahead.
The list below will ensure you stay on track through the key steps you must take once your offer has been accepted.
1. Escrow Account
As a buyer, you will be required to pay earnest money within three working days of the accepted offer to show that your offer is serious. This amount could typically range from 1% to 3% of the sale price. Your real estate agent or broker will hold this money in an escrow account that can be later used for closing costs or a down payment.
However, whatever the case, ensure to deposit the earnest money on schedule and in the right payment format. Usually, your sales contract will include an agreement and documentation of this information.
2. Schedule Inspections
The first week you are under contract is the ideal time to schedule your home inspection. Typically, you have up to 10 days to do all inspections, so giving yourself a little extra time will be helpful for negotiations or re-inspections.
Various types of inspections may be needed depending on the condition of the home you are buying. The most typical inspection for real estate is the conventional home inspection. This can reveal issues that even the most skilled naked eye may overlook such as structural problems, roof problems, and pricey repairs.
Additionally, you might want to pay for inspections of termites, HVAC, septic, sewer pests (like rats), radon, or asbestos. Your real estate agent can advise you on whether the property's condition necessitates these additional inspections.
3. Homeowner's Insurance & Home Warranty
Your mortgage lender will require evidence of homeowner's insurance before issuing a mortgage. So, before the closing, you must obtain insurance and begin making payments on it. You should shop around for the best insurance prices, just like you would with mortgage rates. Additionally, confirm whether you require flood insurance or insurance riders for features like a pool or trampoline at your new home.
Furthermore, some sellers will give you money to buy a home warranty. You should look around to discover the house warranty provider that best meets your needs. Also, ensure that the title company is aware of your choice of home warranty provider once you have done so
4. Final Mortgage Approval
You must contact your mortgage lender as soon as you sign the sales contract for the property. This step will guarantee that the lender has all the necessary documentation to begin processing the loan.
It is crucial to respond quickly whenever the lender requests documentation or signatures during the process. The last thing you want is to close on a loan only to discover there is an issue because you failed to provide the required papers.
You should also be cautious not to apply for a new credit card, change jobs or do anything else that can impact your debt-to-income ratio before you close on the home.
5. Plan One Final Walk-Through
A final walkthrough should be completed before the closing. This is required to ensure that the property's condition has not altered since the previous visit (usually during the inspection). It will also ensure that the terms of the contract have been adhered to and the repairs agreed upon between you and the seller have been completed. It usually should take place 24-48 hours before closing.
However, renegotiating any clauses in the sales contract during the final walk-through is not advisable. It is only to check that no significant problems have cropped up that might force the closing to be called off.
6. Schedule Closing Time & Date
The closing on your property is the last stage in the home-buying process. A closing date will be specified in your sales contract. You or your realtor should check with the title company ahead of time to see if they have a time slot available that works with your schedule. Your realtor might also need to organize this with the listing agent because some sellers like to close at the same time as the buyers. As long as you do not wait until the last minute to complete this step, the title company should be able to fulfill your request.
Besides, make sure you clarify whatever you are paying for with your real estate agent so that the paperwork is completed in time and you get the keys to your new house.
If you have any queries about the documents you require for a mortgage give us a call today. Our loan experts are there to help you every step of the way! We look forward to finding you the perfect mortgage for your dream home.