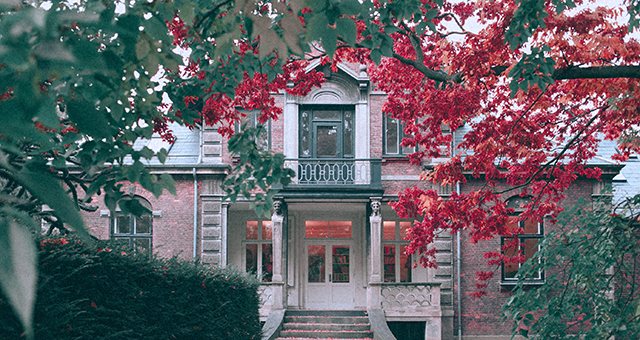 Why Wait For Spring And Summer to Buy A Home: Shop This Fall Instead
Typically, spring and summer are the most popular seasons to buy or sell a home-so why not break the tradition? As the leaves begin to change and the housing market cools down, autumn may work out to be the ideal season to find your dream home.
Listed below are the six reasons you should start your home search this fall.
1. Fewer Competitors
Majority of families want to be in their new home when the school season starts. The trade-off is that there is a strong competition during the spring and summer months and buyers often pay a higher asking price. However, fall and winter are the slowest months for real estate activity. So, people who buy in the fall are less likely to see costly bidding wars and have more opportunities. It also means that buyers have more buying power than usual and can negotiate to get a better deal.
2. Sellers Eager To Make A Deal
Most homes that are on the market in the fall after the summer frenzy is over are those that were listed in spring or summer. These sellers may be contending a major life change or they may have not found a buyer during the peak season. So, instead of waiting for another six months for the spring to come around, they are more than willing to negotiate on everything from price, to closing costs, to move-in dates and settle everything before the year ends. Thus, fall buyers have a much better chance of negotiating a good deal.
3. Year-End Tax Advantages
You have the added incentive of taking some nice tax deductions by buying a home in the fall. Even if you close on your home on the last day of the calendar year, you may be able to capitalize on key real estate-related tax write-offs which include deductions for mortgage interest, closing costs, and property tax. This is a significant advantage when April rolls in, as it can make a big difference in the amount you owe to the government.
4. Perceive the Flaws
Any home can look its best on a bright sunny day in spring. But will it impress you in the dreary fall and winter months? Landscaping with all the lovely flowers and leafy trees camouflages a lot of flaws, but when the harsher weather sets in the real story emerges. Buyers and home inspectors can see the true colors of the home. Major issues like foundation cracks, worn areas in the roof, peeling exterior paint, leaks, and other weather-related issues will be more apparent. Therefore, if you house hunt in the colder months you will get a clear picture of the home's flaws and can save money on costly repairs later on.
5. Improvements and Upgrades Will Be Cheaper
When you purchase a house there are bound to be home improvements you will want to make and appliances and household stuff that you need to buy. Many of these items are at their lowest prices in the fall.
According to Consumer Reports Magazine, autumn is the best time to buy major appliances and household equipment. Suppliers unveil their newest models and major appliances in the fall. Shoppers also have the opportunity to avail of the heavy discounts on last year's models to upgrade their kitchen and laundry room.
You can also take advantage of the Labor Day sales to purchase a wide range of household goods like patio furniture, gas grills, and landscaping equipment at slashed prices. These savings combined with a credit card that gives you cash back on a big purchase can add up, leaving you with more cash to cover other expenses.
6. More Attention From Your Real Estate Team
During the peak season, everyone involved in the home buying process tends to be busy. But, as the fall approaches and sales dip you will benefit from receiving more attention from your real estate agent, mortgage lenders, property insurance agents, closing attorneys, and everyone else who is involved in the process.
This means that you can get all your questions answered. Also, it will be easier to schedule various appointments like home showings, appraisals, and closing dates.
Therefore, fall is a great time when the response time of your house buying team will be at its best and your experience will be less stressful and snag-free.
Planning to purchase a home this fall? Talk to one of our experienced loan officers today for more insights on buying the perfect home for your family.