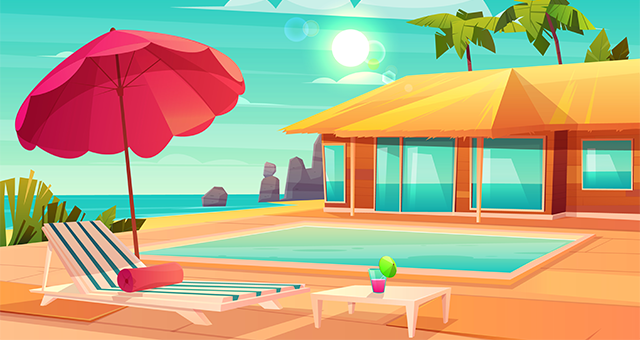 What You Need To Know Before Purchasing A Vacation Home
There are many good reasons to purchase a second home. For some, it is part of their dream as they can have a place of their own at their favorite getaway spot where they can spend weekends, summers, and their retirement. For many others purchasing a vacation home is a means of generating profit in the present by renting it out or as a long-term investment. However, buying a vacation home is a significant financial commitment. So, you should make sure it is the right venture for you.
Here is what you need to know before you take the plunge.
BENEFITS
1. Save Money in the Long Run
If you go on vacation say for two months in a year, the amount you spend on hotel rooms or home shares will be comparable to your annual mortgage payments. Plus, when you pay your mortgage every month you will be building up your equity over time.
2. Generate Rental Income
The big advantage of buying a vacation home is the economic advantage of renting it out when you are not using it. Travelers nowadays are opting to stay in vacation homes listed on rental property websites like Airbnb, VRBO, and HomeAway. As they are not only cheaper but the access to a home is appealing especially with kids.
3. Helps You Build Wealth
As with all assets, real estate values fluctuate in the short term. But, vacation homes are likely to retain their value as they are located in popular areas. It can be a great investment strategy if you hold on to your property for the long term.
4. Tax Benefits
If you rent your vacation home for less than two weeks then your property taxes will be fully deductible in the same way as you would your primary home. It will be considered a business if rented out for more than 2 weeks. This means that the income generated by renting a vacation home is taxable. However, you can write off many of the expenses you will incur to maintain, repair, and improve the property like utility costs, lawn maintenance, hoisting fees, and cleaning costs, etc. If you need help to determine what items you can deduct you should consult a tax professional or check them out at IRS Publication 527 on vacation rentals.
5. You Can Customize The Property
You can decorate your vacation home to fit your needs and preferences. Plus, you can conveniently store stuff that is exclusively used at the vacation home like beach chairs, extra clothes, kids beach toys, ski paraphernalia, or sports equipment, etc. This simplifies packing as you do not have to jam your car full of things or pay for extra baggage on the airline every time you go on a vacation
6. Have A Retirement Home or A Nest-Egg For Future Expenses.
Besides generating income by renting out your vacation home and holidaying there you can sell the property later on. This will ensure that you have future expenses for healthcare, emergencies, and travel, etc. Or, you can hold on to it to enjoy a relaxing retirement that you have always dreamt of.
There are of course other elusive reasons to purchase a vacation home like using it for special events such as birthdays, parties, or family get-togethers.
Pro Tip: Buy a vacation home in the neighborhood that you will want to visit time and again.
DRAWBACKS
Owning a Vacation home is not the right choice for everyone. With this in mind here are a few drawbacks to consider before you purchase a vacation home:
1. Property Management Is Your Responsibility
A vacation home is the most hands-on investment you can take up. While owning a vacation home is luxurious and convenient, you will also have to manage property issues like a leaking roof, a pipe break, etc. If you rent it out you will have to clean, prep, and restock after every guest.
2. Extra Monthly Payments and Expenses
Another difficult task is to accurately project your expenses. Besides extra monthly mortgage payments, home insurance, taxes, and utilities there will inevitably be other unplanned expenses. You should take a look at the larger financial picture before you move forward.
3. Pay More To Finance The Property
One of the biggest downsides is that you will have to pay more to finance your vacation home. It is typical for vacation homes to have higher interest rates than the usual mortgages. This means that you will be paying a higher monthly mortgage payment and interest throughout the life of the loan. Lenders will also want higher down payments. In most cases, it is around 25% more.
4. Strict Regulations and Restrictions
Some cities, municipalities, and HOA's have several restrictions and regulations on short-term vacation rentals. There are also particular areas where you are not permitted to rent and if you do so you will be penalized. Therefore, if you have a potential home in mind look up the local rental policies.
Bottom Line
Vacation homes can be a good way to enjoy your holidays and build up long time wealth. However, there are some drawbacks and expenses that you need to consider. You should research the market you are buying in and the local rental regulations. Also, make sure that you have the time and funds to make your venture a success.