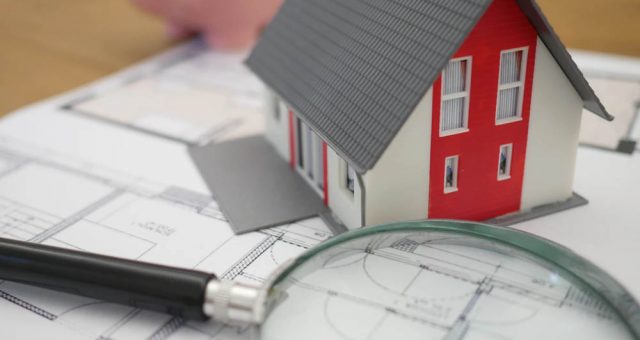 What first time homebuyers need to know about closing costs
When you are buying your first home you most probably will be thinking about the down payment and the mortgage interest rate. But, it will be a mistake if you forget to take into account the closing costs associated with closing a home.
In a time where unemployment is high and the housing market is uncertain, you need to get a good pre-approval and the mortgage started before you even look at homes. This will help you know exactly what finances you need to close on a home. If not handled well then the transaction might not close at all.
What are closing costs?
Closing costs are the fees and expenses that are related to your home purchase and goes beyond the sale price. Some of them are paid some days or weeks before the closing date or they are to be settled on the day you close the deal. For buyers, closing costs will depend on a lot of factors like, where you live, where your future home is located and the type of loan you choose. There are a variety of fees associated with closing costs. However, they generally fall under three main categories: lender fees, property fees, and prepaid costs. Depending on your lender and region these closing costs may vary from lender to lender, as well as loan program to loan program.
Here is a list of the most common closing costs that you need to take into account when scrutinizing your budget for purchasing your home.
When you get a mortgage there are many different types of costs associated with servicing the loan. You may not have to pay some of them or they may have a different name depending on your location and lender.
Origination fee: This is charged as a percentage of the loan and covers the lender's administrative costs. It is usually 0.5% to 1% of the total loan. It is also known as underwriting or processing fee. You may sometimes find mortgages that have no origination fee.
Application fee: It often includes things like credit checks, appraisal, and administrative costs. It is non-refundable once you submit your mortgage application. You should find out what this fee covers from your lender before applying. It can sometimes be negotiated.
Attorney fee: This pays for an attorney to handle the transaction on behalf of the buyer or the lender. It depends on the state in which you are purchasing a home as it is not required in all states.
Discount Points: These "points" are prepaid interest and are optional. You pay this to reduce your interest rate by a given amount. Each point is 1% of your loan amount and it is a lump sum payment. This will lower your monthly mortgage payments.
Private mortgage insurance premium (PMI): If you have a down payment of less than 20% of the home purchase then you may be required to have private mortgage insurance. You may need to pay the premium at closing or have it added to your monthly payment.
Title related costs : This is an insurance policy the lender will require you to purchase that protects them from liens against the property, disputes of the property, or the cost of correcting clerical errors. Though it is optional it is recommended that you as a home-owner take out insurance as well as it will protect you from any title issues.
Appraisal Fee: Before financing a home purchase, lenders will usually require an appraisal to confirm the market value of the home. You will also want to get a professional to inspect the property to ensure that there are no hidden issues before you close the deal. An appraisal will cost approximately $300 but can vary depending on the location and size of property.
Home inspection fee: Lenders seldom require a home inspection, but you need to get one as it is a more thorough assessment of the condition of the home and its systems than an appraisal. If there are any major problems or any repairs that are needed to be made then it can be used to negotiate the price or may even have the right to walk away. You will have to pay the inspector from your pocket as it is not included in the purchase deal. It will cost about $250 to $700, depending on the size of the property.
Other Inspection or certification fees: You may want or need to get other types of inspections or certifications like flood inspection (to determine if your home is in a flood plain or not) or pest inspection. Your mortgage lender may also require that you have the property surveyed to verify the land boundaries.
Certain homeowner fees include property tax, HOA fees, and homeowners' insurance. Generally, they are calculated every year but often they need to be paid up front. They will be held in an escrow account (a temporary bank account) to ensure that there is cash when it is time to pay.
Property taxes: The buyer is required to pay the prorated property taxes at closing for the remaining part of the year. The buyer should reimburse the prorated amount if already paid by the seller.
Homeowner insurance: You will be required to purchase homeowners' insurance and pay for the first year in advance of closing or at the closing with the money going to an escrow account.
HOA Fees: You may need to pay these dues up front if the property is in an area that is part of a homeowners association.
Pre-Paid Mortgage Interest: When you close your mortgage you will be pre-paying the balance of the interest payment from the time when you close to your first payment. So if you close earlier in the month then you will be paying more interest upfront.
Escrow account fees: This is the amount that goes towards setting up a holding account to pay the taxes and insurance.
There are many financial obligations besides your down payment when you purchase a home. The buyer closing costs are approximately 3% to 6% of the purchase price. So, you need to research the best offers to find out if you can get a deal on closing costs. There are some other ways that you can reduce your closing costs like negotiating or adding the costs to your loan. However, adding closing costs to your mortgage can result in higher mortgage interest rates. Therefore, you need to ask your lender to analyze and help you decide the best option.
Also, work closely with your realtor or lender to see if there are any relief programs or special loans you can qualify for like down payment grants or matched savings programs.