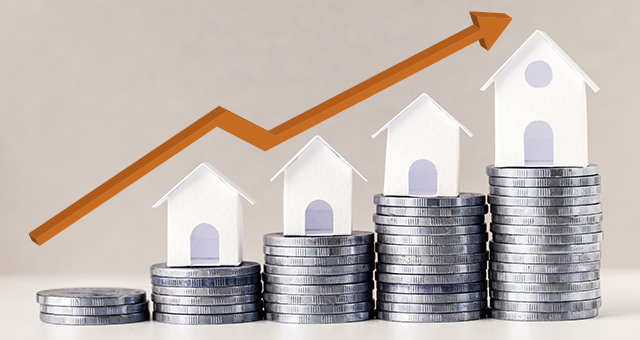 What Are The Conforming Mortgage Loan Limits For 2021 And Why They Matter?
The year 2020 had been unusual in almost every way and the most unpredictable was the increased demand in the housing market across the U.S. So, it is not surprising that the Federal Housing Finance Agency (FHFA) has increased the 2021 "conforming" loan limits.
Let us take a look at what the conforming loan limits are and why this increase matters.
What Are Conforming Home Loan Limits?
A conforming loan is one that meets or "conforms" to the guidelines of the two government-sponsored enterprises Freddie Mac and Fannie Mae (GSE).
When mortgages meet all the requirements of the GSE, they are known as "conforming" loans. However, the most important requirement from a borrowers' perspective is the conforming loan limit or the annual cap on the dollar amount that a mortgage lender can guarantee.
These limits are adjusted every year by the FHFA (Federal Housing Finance Agency) based on the average U.S home prices. Borrowers will have to adhere to these limits to qualify for a conventional mortgage. If they exceed the conforming loan limit in their area then they will have to apply for a jumbo loan that has tighter income and credit requirements. The lender may also:
Ask for a larger down payment and additional appraisal fees.
Charge a higher interest rate
Require a lower debt-to-income ratio.
The New Conforming Loan Limits
On November 24, 2020, the FHFA announced the maximum conforming loan limits (CLLs) for mortgages acquired by Fannie Mae and Freddie Mac.
In most counties, the 2021 conforming loan limit has increased to $548,250 for one-unit families. This is a substantial increase of $37,850 from the 2020 baseline limit of $510,400. Meanwhile, in high-cost counties like San Francisco, CA, New York, Alaska, Hawaii, Guam, and the U.S. Virgin Islands the conforming loan limits have risen to $822,375 for 1-unit properties (family homes, condos, and townhouses are considered as 1-unit properties).
This jump is due to the significant and surprising home price gains that occurred between the third quarter of 2019 and 2020. According to the FHFA House Price Index, the home values during this period increased on an average of 7.42% and as such, the baseline maximum CLLs also increased by the same amount.
What Does The Increased Loan Limits Mean For You?
This is great news for homebuyers. If housing prices rise and the GSE home loan limits do not increase accordingly then it is a hurdle for homebuyers. They would have to pay the difference in cash or opt for a jumbo loan which will not be achievable for many. Therefore, higher loan limits will allow buyers to borrow an amount that mirrors the housing market around them and thereby increase their purchasing power.
For sellers, this means that they will have more potential buyers to purchase their homes. They may not be able to sell their home for more than they could before but rather more people will be able to afford to purchase a home at that price and so it will sell sooner.
This increase will also benefit homeowners who are looking to refinance their homes. They will be able to access more home equity. This means that if they decide to refinance with a cash-out refinance they will have more cash in hand to pay off high-interest debt, make home improvements, or even pay for a family member's tuition fees. It is their choice. Homeowners can also refinance without resetting their loan term so that they can avail of greater savings over the life of their loan.
Above all, people will be able to take advantage of many Fannie Mae and Freddie Mac benefits like:
First-time homebuyers can qualify for a 3% down payment purchase.
10% down payment for a second home purchase.
Lower Annual Percentage Rating (APR) meaning lower monthly payments and less money spent over the life of the loan.
Reduced Mortgage Insurance & PMI options.
Waiving escrows for taxes and insurance.
Renovation loans
Building new construction
Co-signers allowed
Able to work with favourable lenders
Conclusion
As seen above the higher conforming loan limits helps homebuyers to afford a better home without being forced into a jumbo loan. Besides sellers may be able to sell their homes sooner. It also provides more room for refinancing current loans, renovating homes, or consolidating any high-cost debt. Therefore, the higher conforming loan limits benefit not only homebuyers but also sellers and homeowners.
If you are ready to purchase a home and are wondering how these changes may impact you, contact our loan officer today at (877) 877 7575