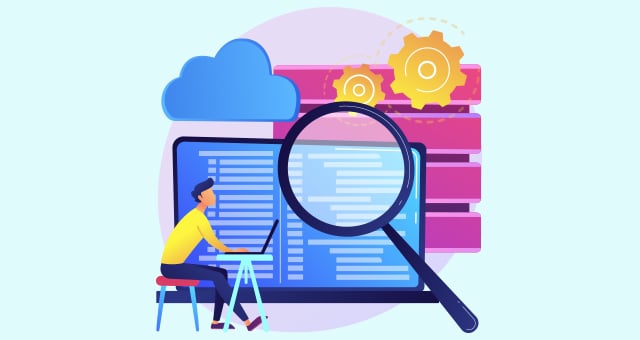 Understanding What A Property Inspection Waiver Is And Should You Get One?
The housing market is still good for borrowers. So, many Americans are either looking to refinance their existing home or purchase a new home. For both these transactions, borrowers need to get a home appraisal done. Lately due to the pandemic fewer mortgages require a home appraisal or property inspection. So, you may be hearing more about property inspection waivers or appraisal waivers. However, though it may sound straight forward many homebuyers do not know what it involves and how it affects their mortgage.
Here is a rundown of what a property waiver is and whether it is something you should consider.
What Is A Property Inspection Waiver?
Most lenders will require an assessment of the value of the property before approving a mortgage purchase or refinance application. For this, they will engage an independent licensed appraiser to study the property inside and out and compare it with nearby home sales among other factors.
With a property inspection waiver also known as an appraisal waiver, the property is assessed not by an appraiser but the lender. Lenders use exclusive software from Freddie Mac and Fannie Mae to determine the value of the property. It includes information collected from recent sales of nearby properties and any past sales data of the home the borrower is intending to buy.
Also, appraisal waivers are only available for conventional loan programs. You will not get an appraisal waiver for a VA loan, an FHA loan, or a Jumbo Loan.
Benefits
Cost Savings: The first and most obvious benefit of a property inspection waiver or an appraisal waiver is that you get to save money. As a homebuyer, you will have to pay for the upfront costs of an appraisal which is anywhere from $300 to $ 500 depending on your lender and loan program. Savings that you could use for your down payment, or purchase new furniture, or make home improvements.
Speed up the Mortgage Approval Process: With an appraisal waiver, you will not have to stress out about waiting for the lender to schedule an appraisal, working around the seller's agenda, and then waiting for days or even weeks to get the appraisal report. Hence, your closing schedule will not be held up and you will be able to close on your home earlier than expected.
Able to waive the appraisal contingency: If buyers have an appraisal waiver then they can waive the appraisal contingency when making an offer on a home. This is will give them an advantage over other buyers in a multiple bid scenario as sellers prefer offers that waive the appraisal contingency.
What Are the Requirements to Qualify For An Appraisal Waiver
Fannie Mae and Freddie Mac have set rules and regulations as to who and what types of properties qualify for an appraisal waiver.
The basic requirements are that you should be a strong borrower and be able to prove your assets. You also need an excellent credit score and a down payment of 20% or more. However, if you purchase a home in what the Federal Housing Finance Agency considers a high-needs rural area you can qualify for a down payment as low as 3%.
A one-unit property like a single-family home or condominium qualifies for an appraisal waiver. But, multi-family units, mobile homes, new construction, or properties in a disaster-impacted area do not qualify for an appraisal waiver.
If you are refinancing then there is a specific loan-to-value ratio (LTV) that is required to qualify for an appraisal waiver.
You can be denied an appraisal waiver anytime your lender thinks that it is needed. The rules for an appraisal waiver are detailed and are continually revised or modified. So, you should talk to your lender to know if your loan or the property you intend to purchase qualifies for an appraisal waiver.
What to Consider Before Getting an Appraisal Waiver?
Appraisal waivers come with some risks which you need to consider.
First of all, if you skip an appraisal then you would not know if you are overpaying for your home. An in-person appraiser will determine the value of your home more accurately than an automated appraisal. For example, an in-person appraiser might determine that the value of your home is $ 320,000 due to wear and tear, damaged appliances, or a sagging foundation. Whereas, an automated appraisal will not take these issues into account and value the same home for $340,000. This could be a problem if you skip the in-person appraisal and go for the cheaper option.
If you wish to sell your home soon then you may struggle to make a solid profit as you have already over-paid for your home.
You will have negative equity going into the property if you have paid more than the home is worth. Therefore, you may not have enough equity to qualify for a refinance unless you have made enough mortgage payments to significantly reduce your loan balance.
Conclusion
An appraisal waiver can be a good option as it will help you save off turn time on closing and save money. It will also lessen the stress and hitches that are associated with appraisals and mortgage processing. However, you need to understand the basics before applying.
Want to learn more about appraisal waivers and the home buying process? Contact our experienced loan officer for more information before you start on your home buying journey.