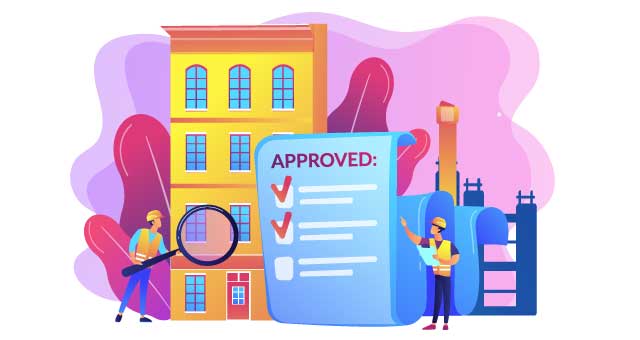 Touring Houses: Watch Out For These Major Red Flags
House hunting can be an exasperating, strenuous, and downright stressful experience, especially when the real estate market is moving fast. Sometimes, you may have to decide whether you want to make an offer on a home within hours of your first walk-through. This will not give you much of a chance to check it out again with a family member or a friend. However, buying a home needs scrutiny and you may have to tour many houses before you find the perfect home. So, what are the warning signs that you should look out for when viewing potential properties to determine if it is a good fit for you?
Given below are the top red flags that you need to put on your checklist before you start your house hunting journey.
1. Cracks In The Foundation And Walls
During the first walk-through one of the most important things that you need to check is the foundation and walls for cracks. Almost all poured concrete foundations will have a few hairline cracks at one time or another. However, if the cracks on the walls and floors are wider than ½ inch it is a cause for concern, as it signals serious structural or foundation issues. This also applies to cracks that look as if they have been patched recently. A problematic foundation can turn into big money problems later on.
Other Tip offs: Look out for sticky doors and windows, noticeable cracks above window frames, and uneven floors. To check for uneven floors roll a marble from one side to another.
2. Water Damage
Another red flag to look out for is signs of any water damage. It can destroy walls, floors, and foundations- essentially your whole home. Check for stains on the walls, ceiling, and basement. If the stains are yellowish or brownish it may be due to a leak in the roof, ice damming, or a plumbing problem. These stains maybe from a past problem that has been corrected. Therefore, before making an offer investigate the reason for the stains and the amount of damage it has caused.
Also, take a look at exposed piping in laundry rooms and basements for rust, water stains, or leaking. Other subtle clues of water damage are a mildew smell, utility systems, and basement storage that are popped up a few inches.
Not checking out the home for water damage can cost you thousands of dollars in repairs later on.
3. Random Fresh Paint
Many homeowners often roll a new coat of paint on the walls before listing their home for sale as it is an inexpensive way to make the rooms feel clean and fresh. However, you should question fresh paint when it seems out of line such as when only one wall or a small portion of the ceiling has been freshly painted. This indicates that the seller has fixed something or is covering up something. So, when touring homes, you must make a note of any unusual cover-ups and find out the reason.
4. Faulty Windows
Windows may look great but they should also work great. So, check for lopsided frames. Then open and close the windows to make sure they slide easily. Windows that do not open easily or stick can be a sign of foundation problems or just poor installation. Also, cheap and faulty windows which are not airtight can drive up your heating costs.
5. HVAC System and Appliances
You should always find out how old the HVAC system and appliances are when you go on your first tour of the home.
If the appliances are new or just a few years old you can be confident that they are in good shape and you will not have to spend a lot of money on replacing them right away. But if they are 5-10 years old then you may want to ensure that you have room in your budget to replace them.
The same goes for the HVAC units. If they are at the end of their life (after about 10 years) they will be less efficient. You will have to pay higher utility costs as they may not heat and cool the home effectively. There is also a possibility that one or both of them can stop working completely and you will be left with the cost of replacing them.
6. Roof Problems
As a layperson, you cannot know everything about the roof by just looking at it, especially from the ground. Older homes may have several layers of roofing, some of which may have asbestos. This means that at some point all the layers of the roofing may have to be removed and the possibility that something has to be repaired will be high. Even newer homes may have roof problems. So, ask questions as to when the roof was installed and request to see the warranty to back it up. You can also follow it up with an expert opinion.
If the roof does not meet certain standards you may not qualify for a mortgage or get homeowner's insurance.
7. Odors Inside & Outside The Home
Sometimes your sense of smell is the most powerful tool when touring a home. You must pay attention to any pleasant or offensive smell inside and outside the house. They both can be red flags.
Foul or unpleasant odors can be an indication of mold, mildew, a plumbing issue, water damage, pests, poor ventilation, or HAVC issues.
On the other hand, if a home has a plug-in air freshener or scented candles in every room, the seller maybe trying to mask or cover up a foul odor. Though this may not always be the case, it is always something that you need to be aware of when touring homes. An open window in the middle of winter should again raise a red flag.
If either of these scenarios arises you should find out more or ask your Realtor to do so.
The Bottom Line
You may feel overwhelmed when you tour houses. However, it does not have to be so. You should create a list of red flags and top priorities that you need to pay attention to before you start house hunting. This will ensure that you are not wasting your time on a home that is not for you.