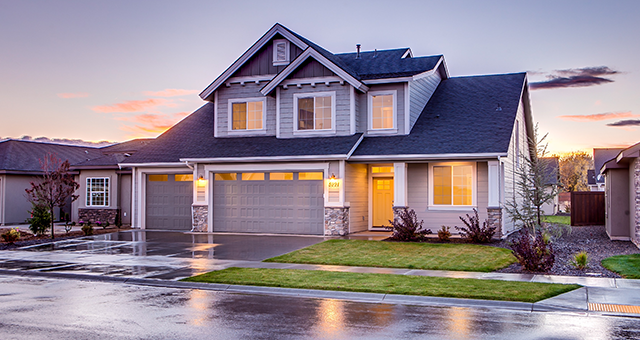 Top 7 Tips For House Hunting In The Winter
It is a well-established pattern that the housing market heats up every spring and summer. Come autumn the market begins to cool. However, there are plenty of benefits to purchasing a home in winter. In fact, it maybe the best time to find your dream home.
There are fewer buyers and so less competition and a higher chance of closing the deal. Besides, you are most likely to see the property at its worst. This is a big plus because you will be able to easily spot flaws and get a fuller picture of what the property might be like year-round.
However, house hunting in winter comes with its own set of unique challenges. So, after browsing online estate listings and shortlisting the homes you want to see, equip yourself with these seven top tips to avoid common pitfalls.
1. Request for Summer Or Fall Photos of the House
You can always ask for pictures of the house in warmer seasons that show the backyard, patio, swimming pool, blooming flowers, landscaping, and other elements. This will give you an idea of what the home will look like once the snow melts and the ground thaws. Most times real estate sites only show the most recent "styled" photos of the home. However, many agencies have access to databases of photos that shows the history of the home. You can also ask the homeowner to come up with the pictures for you.
If summer or spring pictures are not an option, then work with a local estate agent who is familiar with what the property looks like in all seasons. Knowing the home's assets from other times of the year can help you determine the true value of the home.
2. Consider Features That You're Unable To Test or Inspect
One drawback of purchasing a home in winter is that there are features like a pool, a sprinkler, or a cooling system that you are unable to check. This means that you will be unable to ensure that they are in good working condition. In this case, you should ask the homeowner to leave money in escrow to cover the possible repair of these items or extend the closing time frame. When the weather is warmer you can inspect these systems to ensure that they are in good working condition and are free from leaks or damage.
3. Documentation To Elevate Uncertainties
If you cannot inspect every feature of the property or get escrow funds negotiated you will want to ask for documentation. The seller should provide receipts or copies of building permits to document their claims about the age and condition of specific items like the roof, furnace, septic tank, and deck.
For other home systems, pools, and hot tubs you can ask for maintenance reports and proof of professional services to ensure that they are in good working condition before you put an offer for the home.
4. Watch Out For Things You Might Normally Miss
When you tour homes during summertime the less attractive qualities are masked by the warm weather, blossoming gardens, and brilliant summer sun. However, when it is cold, dark, and often wet you have a chance of understanding how the home hold-ups under tough conditions. Things to look out for include:
Drafts of cold air creeping in from windows sills and frames, door jamb, and wall outlets.
House is too gloomy in low light.
Icicles hanging from the edge of the roof.
You would also want to check if there is a porch or awning to protect you from the elements and a mudroom or closet storage for winter clothes and wet boots.
5. Hire A Professional Independent Inspector
A blanket of snow or ice can hide serious issues. However, it is your responsibility to conduct a thorough home inspection before you make a solid commitment. This may require that you hire a professional independent inspector who will provide you the opportunity to address any issues before closing on the home.
The inspection report may be incomplete due to inclement weather conditions. If the inspector has any doubts that there could be a serious issue with the structure he may recommend a second inspection. In this case, make your purchase contingent on an inspection in spring or extend the closing date. However, the best option is to negotiate with the seller to leave money in escrow for major repairs like replacing the roof or repaving the driveway after winter.
6. Make the Right Offer
Generally, home prices are lower in winter as sellers are eager to close the deal. This means that you have more negotiating power. However, winter home buying trends are generalizations. Work with a realtor to gauge the seller's motivation level before making an unreasonably low offer. Your realtor will be able to guide you on what a good offer would be in the current market. It is possible to get a great deal in winter, but your chances will increase if you use caution and exercise due diligence.
7. Be Flexible Throughout the Process
Most folks are busy around the holidays. Even the most motivated sellers will find themselves unable to drop everything at the spur of the moment to give you a walk-through. Staying flexible can go a long way towards cementing a deal.
In addition, snow and ice may delay or adversely affect things like appraisals, inspections, or other aspects of the closing process. Make sure your schedule is flexible enough to adjust to any unforeseen circumstances. However, you might find yourself closing more quickly as sellers are motivated and mortgage professionals are not busy in winter.
Purchasing a home in winter can be entirely a different experience. But, as long as you check everything out and go in prepared, it can be the perfect time to find your dream home.
Want to get started? Get in touch today for more information on your mortgage options. Let's start a conversation about the home buying process.