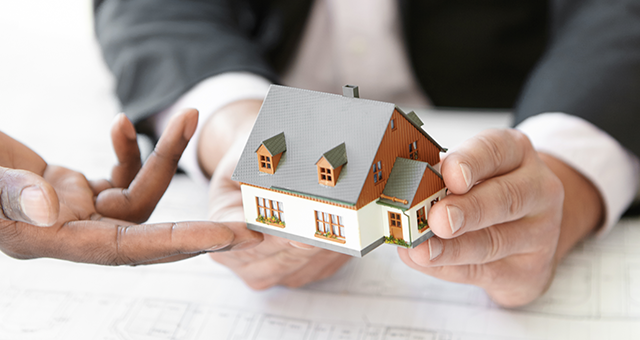 Tips To Avoid the Most Common Downsizing Mistakes
Downsizing a home is seldom an easy decision to take. Sometimes people need to downsize to a smaller home due to financial problems or because they need cash to fund retirement. Another reason for downsizing may be that they want to spend more time in enjoyable activities than maintaining an extensive lawn and a big house. But, while downsizing can be practical, it can also be a complicated and costly project. Therefore, there are some important things that you need to consider before making this major transition.
Read on to learn about the most common downsizing mistakes you should avoid when moving into a smaller home.
1. Underestimating The Space That You'll Need
Downsizing is an appealing idea as it makes life more comfortable and relaxing. But, this does not mean that a smaller house is right for you. You must be realistic about your space needs. Carefully consider your lifestyle and make sure that your living space suits your future requirements. The last thing that you will want is to upsize again as the house is not adequate space-wise.
To avoid this the smart thing to do is make a list of furniture and belongings that will make you comfortable in your new home. Now, take measurements of the furniture, and when you look for properties for sale check out the measurements to where you would place each piece. The rule of thumb is that your new home should be comfortable and cozy and not look crowded and cramped. Things like a larger living room, an extra bedroom, or space for an office may be important for you. So, make sure you consider this when looking to downsize.
2. Assuming You Will See Substantial Financial Benefits
Do not downsize before you research the average cost of similar properties in your area or the area you are planning to move to. Many people assume that purchasing a smaller home will automatically cost less. No doubt you will save money on your mortgage and utilities but, you may get stuck with additional expenses that may offset any savings.
When you sell your home and purchase a new one you will have to pay thousands of dollars in real estate and closing costs plus more to a moving company. Besides, you may also have to pay HOA fees and expensive property taxes for your new home. The area you move to will also play an important part in how much money you can save. For example, if you are shifting to a more expensive market like New York you should factor in the probable increase in the cost of living.
Therefore, you must look at the big picture before you decide on downsizing as a lot of factors other than square footage influence the overall cost of a home.
3. Rushing The Process
Rushing is one of the biggest mistakes you should avoid when downsizing your home. If you are planning to downsize shortly you should go through your belongings and start decluttering. Getting rid of sentimental possessions can be emotionally difficult so chip away at the process a little at a time. You would not want to regret later that you had given away the possessions you wanted to keep.
Make a list of things that you cannot live without, and the rest decide how you wish to dispose of like donating to charity, giving to family and friends, yard sale, and recycling.
By clearing out your space early you will be saved from the stress of dealing with the home buying process and eliminating most of your stuff at the same time. The less on your platter the better.
4. Selecting the Wrong Type Of Home
When downsizing the type of home that you decide on should be based on your finances, health requirements, and your lifestyle. Accordingly, you may go for a condo, a single-story building, or an apartment. Also, do take into account your future requirements. For example, your needs at 60 will be vastly different than they will be at 80. You may not be able to climb stairs as easily as you do now. So, carefully evaluate the accessibility and practicality of the house before plunging in.
Downsizing is a major undertaking. With proper planning, research and patience it can be a productive and life-enhancing adventure.
Our experts have the experience to guide you through the downsizing process. Call us today to learn about our array of loan products and competitive rates.