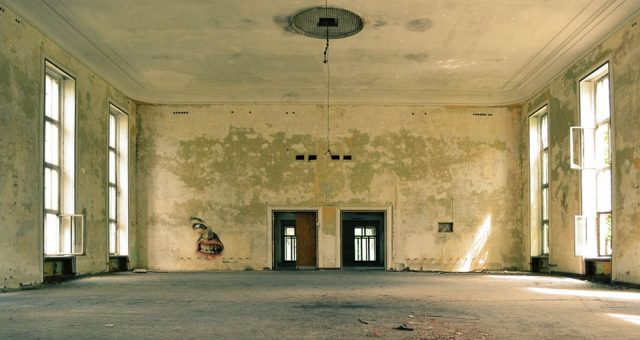 Thinking of Renovating Your Home and Need Cash? Your Options
The idea of updating your home to fit your style and increase the value over the long-term is one of the most attractive things about owning a home. These renovations might take some time to get going, especially if you do not have the cash on hand.
So, if you are wondering how to fund your renovation projects there are multiple financing options that can help you out. Whether you are remodeling the kitchen or adding a whole new wing to your house, here are the five best ways to finance your dream projects.
Refinance
If your interest rates on your existing mortgage is higher than the current mortgage interest rates and you have made some repayments you can consider refinancing your house. This will lower your monthly payments and/or increase the loan term. You could save the difference and use it to refinance your renovation projects.
If you have enough equity in your home you could consider a cash-out-refinance. This is a quicker way to pay for your renovation projects. You could refinance your mortgage for a new one with an amount that is more than what you currently owe. This will help you pay off your existing mortgage and have extra cash to finance your renovation projects,
Refinancing interest rates are lower than other loans like HELOCs, home equity, and personal loans (all discussed further down in this article) and they can be used on demand but it comes with closing costs that are 2% to 5% of the total amount. So, you need to consider if it is right for you in the long run. Click here to estimate your savings.
Take Out A Home Equity Loan
A Home Equity Loan is also known as "the second mortgage" as homeowners get them in addition to their first mortgage. This is another method to tap into your home equity without refinancing your entire mortgage. It is a lot like a HELCO, but instead of a line of credit and an adjustable- rate, you borrow a lump sum amount at a fixed rate of interest.
The interest rates are lower than personal loans and credit cards and you can use the funds at your discretion. However, the interest rate may be higher than cash-out refinance and if your renovations end up costing more or less than expected, you do not have the borrowing flexibility. Also, there may be potential fees including closing costs.
Get A HELOC (Home Equity Line Of Credit)
This is a flexible financing choice that many homeowners may need. It is a revolving line of credit where you have access to a set amount of home equity which you can use whenever you want, either in increments or all at once. The "draw period" is usually ten years which means you can withdraw funds multiple times for your projects during this period. You will only need to pay the interest on the portion of HELCO you use. It is then converted to the repayment period (usually 10-20 years) and your monthly payments will increase as you will be paying off the interest as well as the principal.
A HELOC is usually an adjustable-rate loan which means the interest can increase or decrease depending on the market conditions, unlike home equity which is a fixed-rate loan.
The advantage of a HELOC loan is that you can complete long term projects in stages. It also helps to budget for renovation and have a back-up plan in case the cost of renovation increases. However, since the interest rates may be variable it can increase the total borrowing costs.
Personal Loan
If you do not have homeowners e enough equity in your home or you do not want to link your loan with the value of a home, then a personal loan is another financing option for your renovation projects.You can borrow a set amount, which you can repay in manageable installments for a specific period (usually between 3-7 years). The application process is simple and straight forward.
Personal loans come with less closing costs and few or no fees. However, the interest rates may be a bit higher as you are not using your home as collateral and the repayment period is shorter. You could get a personal loan with a lower interest rate if you borrow against an investment portfolio.
It would also be difficult to qualify for a personal loan as you generally need fairly good credit and the amount may not cover your entire renovation project as generally loans range from $1000 to $50,000.
So, a personal loan could be a good option if you do not have much equity in your home and you have a good credit score.
Alternate Finance Options
Government Loans:
The U.S. Department of Housing and Urban Development (HUD) has a few loan programs that can help homeowners finance their home improvements like FHA 203(k) and Title Loan 1.
The FHA 203(k) Loan provides homeowners (who meet the eligibility criteria) to borrow both the cost of buying a home and to renovate or repair it. The renovation funds are separated into an escrow account to pay for the contractors directly. These loans prohibit DIY work.
FHA Title 1 Loan provides homeowners with a loan up to $25,000, from participating third-party lenders. You do not need home equity but, you should own the home for at least 90 days before you can avail of this loan and it should be used for practical improvements which means no luxury upgrades.
These loan programs are no doubt beneficial but the application, approval, and disbursement process is very lengthy.
Contractor Lending
Contractors to offer financing options. It depends on the project and the can also be attractive. However, you should read the fine print carefully to understand the terms and rates. You should shop around and compare the different offers.
Now you know the different ways you can finance your renovation projects. To decide on the best option to suit your needs you should weigh the pros and cons and compare costs. However, you should not forget to take into account their full cost, originating fees, closing, and other costs.
If you need more information on refinancing or other types of loans contact our experts at (877) 877 7575 today.