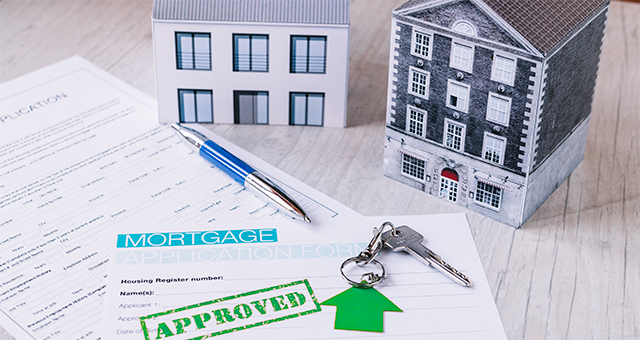 Things To Do Before You Apply For A Mortgage Pre-Approval
There are several processes that a buyer has to go through before obtaining a mortgage and the first big step is getting pre-approved. A mortgage pre-approval helps you understand how much home you can afford and is also advantageous during the home buying process. It demonstrates to sellers that you are a serious homebuyer as you can receive financing. It is also often required before signing the contract.
Getting pre-approved may seem a little intimidating at first, but with the right groundwork and preparation, you can simplify the process.
Outlined below are few steps that you need to take to set yourself on the right path towards pre-approval and the subsequent journey towards homeownership.
1. Prepare Early
Get started early and do not leave things till the last minute. The earlier you start the more you will understand about the kind of purchasing power your finances allow you. You will also get to know the types of loans you can qualify for, the interest rates you can expect, and the documents you need to gather.
Even if you delay purchasing a home for a year or so, you will have a comprehensive overview and know what to expect when it is time to finalize things.
2. Check and Improve Your Credit
Much of the mortgage process including pre-approval starts with your credit score. The higher your score the easier it is to qualify for a mortgage with the best interest rates. So, you should know where your credit stands before moving forward with your pre-approval application.
First, inspect your credit report by getting a free copy from one of the three consumer credit companies (Experian, TransUnion, or Equifax) or annualcreditreport.com. Ensure that everything is accurate and legitimate. If you find any errors then make sure that you resolve these issues with the credit agencies immediately.
If your credit score is less than 620, start paying your bills on time and reduce your credit card balances. Though there are programs for credit scores that are less than perfect, lenders want to know that you are responsible. They will check your credit history to see if you have been making timely payments on all your bills.
So, aim to have a good credit score to maximize your chances of being approved for a mortgage with the best interest rates and save money in the long run.
3. Take A Look at Your Bank Accounts
Besides running a credit check mortgage lenders will also check your bank accounts to see if you have any loans that are not showing up in your credit history. This is quite a straightforward process. However, if you have recently deposited a large amount of money that is not part of your income then lenders will want to know its source. You will have to be prepared to explain it as it could be a gift or an inheritance of some sort. There are rules for such deposits. However, if you had lent someone a large amount of money and they just paid you back keep a copy of the loan document (even if it is unofficial). It will prove that you had not borrowed the amount. As long as you have proof and can explain any large unrelated amounts deposited in your bank account you should be just fine.
4. Gather Your Documents
Mortgage pre-approval requires a large amount of paperwork. To save time and stress make sure you have the following personal information and documents backed up and readily accessible. In addition to identification documents like Social Security Number, Driver's License or US passport, and Green card Copy (if not a US citizen) the other documents required include:
Tax returns and W-2 forms from the last two years
One month of Paystubs
Employment details
Current residency details
Proof of additional income (if any)
Six months of bank statements/ retirement accounts
Rent payments
Any alimony received or paid
Proof of Assets
Every mortgage lender has different rules. So, there is no telling what other documents you will need and when. However, it is worthwhile to have these basic documents available so that you can produce them when needed.
5. Start Saving
Buying a house is a big financial decision. So, if you are thinking of buying a home shortly, saving for a down payment and other home-buying costs should be your top priority.
Although a 20% down payment is standard for a conventional loan that may not be required. Also, there are other types of mortgages that require a lower down payment. Your mortgage lender will help you go through the options.
However, the more money you put down upfront the smaller will be your mortgage amount. This will lead to smaller monthly mortgage payments and the more you will save in interest in the long run. You would also need cash for closing costs. Therefore, the more you save the more you will have in your bank account when you are ready to buy.
6. Know That Now May Not Be The Right Time
A pre-approval letter expires after 60-90 days. So, before you apply for a pre-approval know where you stand financially. Can you fit in your monthly payments, closing costs, and other home-buying expenses in your budget?
Although a pre-approval letter does not mean that you have to commit yourself to anything, but 90 days can go quickly. And, if you need to get pre-approved again the lender will have to re-evaluate the present form of what was reviewed previously.
However, getting pre-approved very early in the process will provide you with knowledge for the future.
If you are ready for a mortgage pre-approval or wish to learn more about our mortgage rates and other mortgage services. Call us, contact us online, or stop in and visit our office today.