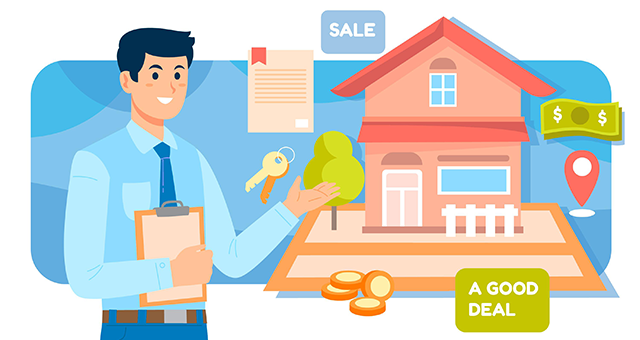 The Top 5 Red Flags Condo Buyers Need To Be Aware Of Before Putting In An Offer
Condominiums are excellent investments for many reasons. They are ideal for first-time homebuyers looking for an affordable single-family home. They also require far less maintenance than a traditional single-family home and have amenities like gyms and swimming pools.
However, while there are advantages to living in a condo, there may be serious issues if you do not choose the right one. Keep an eye out for these red flags to ensure you do not end up regretting your condominium purchase.
1. Basic Maintenance Compromised
Compromise in maintenance is a huge red flag you should look out for when purchasing a condo. When touring the complex inspect all the amenities and common areas like the swimming pool, gym, and clubhouse. If they are unsanitary or poorly maintained, or you notice several items that need repairs, it means that the condo is poorly maintained.
The other things to check are whether the floors and windows are clean, the parking lot is even and well painted, and the light fixtures are functional. These are signs that routine maintenance is not being done and could cause problems in the future.
All the above issues may also indicate that the condo association is:
Facing financial difficulties
The monthly fees that all owners must pay are not being used properly,
Many condo owners are not paying their monthly dues at all.
Anything could be the cause, so do your research before you decide to purchase.
2. Parking Issues
This may not appear to be a big deal at first, but if you live in a congested area, lack of designated parking or not having adequate parking can become a real problem. You would not want to struggle every day to find enough parking spaces or not have reserved spaces for your visitors and guests.
If the complex does not have enough parking, it is prudent to ensure that there are safe parking options nearby. Whether it is a private parking garage, a public parking lot, or street parking, you need to plan ahead of time where you can park.
If parking lots or spaces are available at the complex, their safety should also be considered. This could include whether or not there is adequate lighting, gates, and security cameras in the parking area. If not, this could indicate that the complex is not as secure as it should be. You do not want to be concerned about your car being broken into or stolen every time you park it.
3. Residents Are Failing To Pay Their HOA Fees.
If you are interested in buying a condo, you have the right to review the HOA's financial situation and learn about the association's reputation in the community. Take advantage of this opportunity to request a copy of the HOAs financials to view the monthly dues, how the money is spent, and the reserve funds available. If you find that many of the condo owners are not contributing regularly it is not a good sign. Remember that HOAs only function if residents keep their payments up to date. Otherwise, there is likely an underlying issue (or several issues). Avoid purchasing any condo where the residents are either dissatisfied with the HOA or the community upkeep and maintenance are not a priority.
4. HOA Fees Are Extremely High or Low
Before signing on the dotted line, you should consider HOA fees. Ask your real estate agent to conduct a comparative analysis of the condo rates in that specific area. How do the HOA fees for your chosen condo stack up against comparable units in the same neighborhood?
If the Association fees are excessively high, it may indicate that: the funds are been misused by condo managers or the board, or the reserve fund is depleted due to large maintenance projects.
On the other hand, if the fees appear to be very low it will indicate that the HOA may not have sufficient money to maintain the complex. If a disaster strikes, residents would have to offset the costs of repairing the damage through special assessments.
5. Inadequate Insulation/Soundproofing
As many condominium units share common walls, it is critical to ensure that the units are properly insulated to reduce noise pollution. When touring the unit check the thickness of the walls and doors. You can also schedule some showings for evenings or weekends to get a feel of how much noise travels between units.
If you can hear noises like your neighbor's voices, outside sounds, or even noise from your unit in different rooms, it means the unit is not insulated properly.
So, if you are a light sleeper or value your peace you should think twice about purchasing a non-insulated condo unit as you will likely have to deal with more noise in the future.
Conclusion
So, these are some of the red flags to watch out for when purchasing a condo. If you notice any or all of these signs, take a step back and reconsider your decision. For such a big investment, it is always better to be safe than sorry.
If you are still perplexed, seek the advice of a knowledgeable real estate investor who is well-versed in the condominium market. Purchasing a condominium is a significant investment that must not be taken lightly. Before signing any contracts, ensure that you are fully informed about what you are getting into.