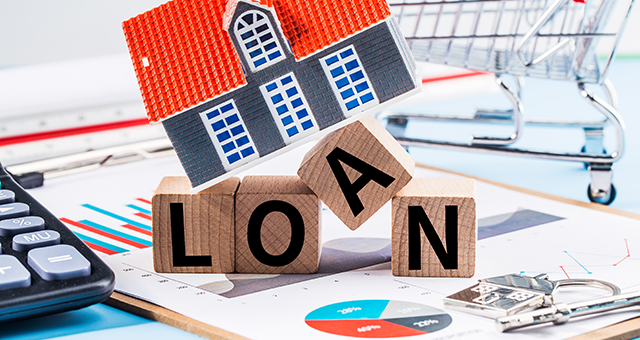 Teachers Purchasing a Home: Explore Your Loan Options
Homeownership is one of the most important steps to building wealth in this fast-growing country, but it can seem out of reach for many. Luckily, there is help for certain professions to make their dreams of owning their own home a reality.
If you are a pre-kindergarten to 12th-grade teacher (or know one) looking to buy a home, here is a list of some loan programs designed to help you take the next step towards homeownership.
1. Good Neighbor Next Door Mortgage
HUD (the United States Department of Housing and Urban Development) funds the Good Neighbor Next Door (GNND) home financing program to assist eligible teachers and other civil servants such as firefighters, law enforcement officers, and emergency medical technicians.
This program offers a 50% discount on the listing price of HUD-owned homes located in designated "revitalization areas" (regions with high foreclosure rates and low homeownership) across the country.
To qualify for the Good Neighbor Next Door program, you must meet the following criteria:
Be a certified full-time teacher (pre-K-12) (or other designated civil servant) working in a revitalization area.
It is necessary to purchase a house in the revitalization area where you work
You must have lived in your home for at least 36 months (3 years) to receive the discount.
The property you buy must be your primary residence for three years.
If you sold or moved out of your property before 36 months you must pay HUD half the price of your home.
And as the US Housing and Urban Development Administration (HUD) administers the program you can trust them. Want to find homes near you that are currently available in this program? Use the HUD's lookup tool.
2. The Teacher Next Door Program
The Teacher Next Door (TND) program provides grants and down payment assistance to government officials and educators. This is a comprehensive service provided by a private agency for financing single-family homes and you receive various discounts and incentives, such as:
Grants of up to $8,000 may be used to cover closing costs in some qualifying areas.
Down payment support up to $10,681
Low-interest rates
Exemption from application fees and brokerage fees
Discount on Title fees
Free home appraisals (up to $545)
Participation in optional credit counseling.
To qualify for these benefits, a homebuyer must work with a TND agent, borrow within the lender's network, and be a pre-K12 teacher.
The program was initially designed for teachers only but has since expanded to include programs for a wide range of public servants and health care professionals.
TND can be combined with other first-time home buyer programs to provide additional benefits such as:
Freddie Mac Home Possible
Fannie Mae HomeReady
Good Neighbor Next door.
3. Homes for Heroes For Teachers
Homes for Heroes is a home-purchase assistance program for teachers and civil servants like firefighters, medical professionals, military, and EMS.
Teachers who meet the qualification criteria for this program can save money on title company fees, closing costs, and inspection fees. In fact, according to the organization, the average program participant saves more than $2,400!
You must be a certified current or former pre-K to 12th-grade or a postsecondary teacher to be eligible for the Homes for Heroes program.
Most of the time, Homes for Heroes can be combined with other teacher home loan incentives and programs. When combined with loan programs such as the Good Neighbor Next Door or Teacher Next Door, the Heroes program can significantly reduce the upfront costs of purchasing a home.
4. Government-Backed Mortgages For Teachers
The options listed above are just a few of the mortgage programs available to teachers. There are also a few government-sponsored home loan programs that may assist you in obtaining your dream home sooner.
The three main types of mortgages that you should investigate are:
VA Loans, USDA Loans, and FHA loans.
FHA Loans
Some educators may also be eligible for FHA loans, backed by the US Federal Housing Administration and then provided by approved lenders. The following are some of the advantages of an FHA loan:
As little as 3.5% down payment.
Lower credit requirements than conventional loans.
Reasonable closing costs.
Do not be afraid to ask your lender about FHA loans for teachers and whether they are appropriate for you.
VA loans
All veterans, active-duty military, and qualified surviving spouses can secure a VA home loan which includes some or all of the following benefits:
Low mortgage interest rates
Zero percent down payment
No PMI required
If you are a teacher who has previously served in the military or if your spouse has previously served in the military, a VA loan may be an option to consider.
USDA Loans
USDA loans are available to anyone, including teachers, who wants to buy a home in a USDA-designated rural area. You can check out the eligible rural locations on the USDA website.
These loans may come with the option of not requiring any down payment. Furthermore, you would not have to worry about paying private mortgage insurance (PMI). All of this adds up to one of the most appealing teachers' home loans in the industry.
However, you must ensure that the home you purchase meets the USDA location criteria and the area median income guidelines. Use Fannie Mae's area median income Lookup Tool to determine whether you meet the USDA's Income Guidelines.
Although USDA loans have no minimum credit score requirement, most lenders expect a credit score of more than 640.
Other Loan Options For Teachers
Finally, consider whether any local, county, state, or community-based mortgage programs are available. There are far too many to list here, but credit unions, teacher unions, and local governments may also be able to assist you.
Furthermore, you should check whether any local programs collaborate with other mortgage programs to maximize your benefits. Your real estate agent or mortgage broker should be able to assist you in determining the best combination of incentives for you.