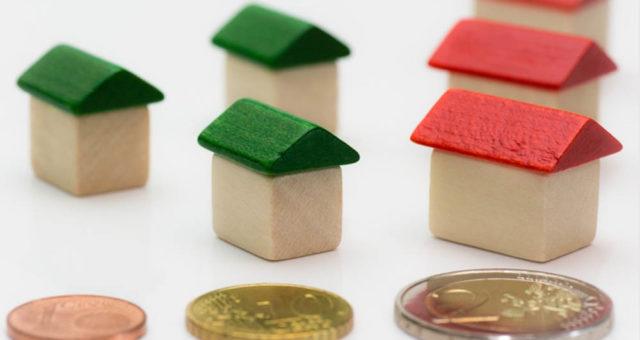 Struggling to Pay Your Mortgage? Know Your Options
It is an exciting experience after the purchase of your dream home and becoming a homeowner. Unfortunately, financial circumstances like job loss, unexpected health issues, the increase in the interest rate of an adjustable mortgage, or pay cuts can leave you facing difficult financial decisions.
Before the Covid-19 pandemic, the Mortgage Banker Association (MBA) estimated that approximately 250,000 property owners face foreclosure each year. While the full economic impact of the Covid-19 pandemic is not yet known, the previous foreclosure numbers could skyrocket as 80% of Americans live paycheck-to-paycheck and are
facing financial hardships due to extraordinary job losses and wage
cuts. More than 30 million Americans have filed for unemployment and are looking for answers especially when it comes to their most significant financial obligation which is their mortgage payments.
So, whether you are struggling due to the Covid-19 pandemic or you have other financial challenges that have resulted in you falling behind on your monthly payments you are not alone. There are several options available if your goal is to keep your home.
Below are some possible options that can minimize the long-term consequences of defaulting on your mortgage and help you avoid foreclosure.
Forbearance

You can consider entering forbearance if your financial problems are temporary. For example, this situation might apply if you have recently lost your job but you anticipate returning to employment soon. Forbearance means that you and your lender come to a mutual agreement to either reduce or suspend your monthly payments for a specific period so that you can work through your financial difficulties. At the end of the period, you will catch up on the mortgage payments by making a series of partial payments until your account is up to date.

If you are paying a reduced amount or not making payments you will still incur interest during forbearance. Some lenders also agree not to report forbearance to the credit bureaus. However, even if forbearance lowers your credit score it will cause less damage than a missed payment or foreclosure. Before you request forbearance consider the significant stipulations and caveats that come with such an arrangement.

Loan Modification

If you are not able to afford your current mortgage payments due to being out of work for a long period or had a cut in salary you could opt for a home loan modification to avoid foreclosure. A loan modification is an alteration to the original terms of the mortgage without refinancing and the goal is to make it easier for you to continue making payments.

This can include extending the length of the loan, reducing interest rates, lowering the remaining principal, or adding any delinquent payments to the balance owed.

You can opt for a loan modification after a forbearance or without going through one. However, you will have to provide evidence of financial hardship if you go for a loan modification before a forbearance. Home modification loans are generally reserved for people who face impending default or are already in arrears on their mortgage payments. A loan modification will dinge your credit score but not as severely as a foreclosure.

Refinance Your Mortgage

Refinancing your current mortgage means taking on a new mortgage loan on the current property with the end goal of lowering your interest rate that will substantially lower your monthly payments. You can use this new loan to cover the cost of the property as well as missed payments without going to the extreme of giving up your property. The biggest benefit of refinancing is that you can keep your home for years to come.

With refinancing you could save on interest rates in addition to other modifications that could allow you to meet the monthly payments more easily. However, refinancing often depends on home equity, an acceptably good credit score, and current income. Some homeowners may qualify for a special kind of Homeowner Affordability and Sustainability Plan (HASP) refinance.

Workout A Repayment Plan

Repayment is what it exactly sounds like –a plan that involves an agreement to pay back your lender the missed mortgage payments, late fees, and other costs that you owe over a specified period. The amount will be added to your present monthly payments instead of paying it in a lump sum. This allows homeowners not to be overwhelmed with the amount of debt they have accumulated and can be manageable when one large payment is divided into pieces. The best part is you will not lose your home. However, this option is for homeowners who have a temporary hardship and not for those whose financial hardship has not been resolved or have accumulated too much debt that it will be difficult to make the new, increased monthly payments.

Short Sale

For individuals who are facing very serious financial hardships and are certain that staying in the home and continuing with the mortgage payments is not feasible then they can consider a short sale.

With a short sale, your lender may allow you to sell your home for less than the remaining balance of the mortgage and accept the amount as full payment of the loan.

Deed-In-Lieu Of Foreclosure

With this option, you will lose your home, so this should be your last option, and when you are certain that you will not be able to pay your mortgage in the future. With this option, you relinquish the deed of your home to avoid going through the foreclosure process and it looks better on your credit history.
Conclusion
If you are struggling to keep up your mortgage payments, then it is best if you take action early in the process before you fall too far behind. Taking action early will permit you to make the best of an already disappointing situation. Not ignoring your situation, however, means you will be able to recover sooner and experience a less negative impact on your credit score. The options outlined above each depend on your specific circumstances and how willing your lender is to make concessions.