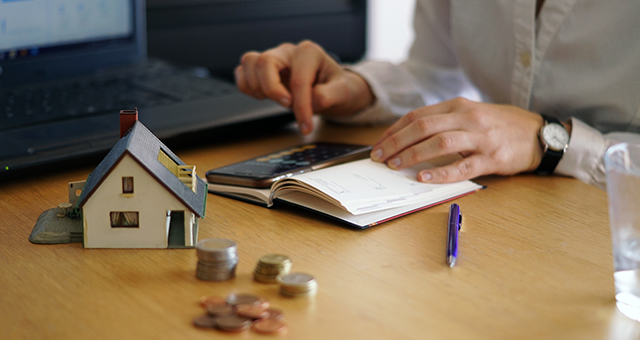 Starter Home or a Forever Home? Factors to Consider
When you start thinking of purchasing a home, there appear to be an infinite number of options. A suburban home, condominiums, townhomes, a city house… which is the best option for you? And should you opt for a more temporary or permanent residence?
When buying a home for the first time, you should keep a few things in mind. Here are some factors to consider when deciding between a starter home and a forever home.
Starter Home VS Forever Home
A starter home is what it sounds like: a smaller, less expensive home that you buy for the first time when you decide to own property.
These homes typically do not have the added features that might be on your dream home checklist. But, they are often condos or inexpensive single-family homes with a bedroom or two. People who buy their first home usually intend to live there for a few years and save more.
However, with a forever home, you will most likely plan on staying for many years, if not the rest of your life! It is a place where you can grow your family and work on home projects for long-term enjoyment (not only to improve resale value). A forever home, however, is usually more expensive.
Signs That A Starter Home Maybe The Right Option For You
You are ready to fulfill your dream of becoming a homeowner but do not qualify for a higher mortgage, or you cannot afford the down payment, property tax, and other high reoccurring expenses of a forever home.
You do not believe you require a lot of space at the moment, do not have a large family, or wish to relocate after three to five years.
Your future is a blank slate. You are unsure how long you will live in a particular area due to your job situation or if you work in an unstable industry. You may want to avoid risk by purchasing a smaller starter home.
You are a person who prefers a place close to downtown and has easy access to malls, public transportation, pubs, and other public utilities.
You either want to build equity rather than spend money on rent or wish to leverage it to buy a larger home in the future.
You want to live in a neighborhood with the potential for high rental values so that one day it can be part of your investment portfolio.
Signs That A Forever Home Might Be Right For You
You are financially stable enough to take on higher housing costs which extend beyond your monthly mortgage payments. These include general home insurance, taxes, maintenance, minor and major repairs, home improvement, lawn care, etc.
You have saved enough money to pay for the higher closing costs and a large down payment.
You qualify for the amount of mortgage you need as you meet all the requirements that go into a mortgage lender's decision like a good credit score, a low debt-to-income ratio, and a stable income.
You are relatively settled in life and have a steady job, and once you buy a home, you plan on staying where you are for the foreseeable future.
You plan to extend your family shortly, or looking for more space overall.
You have a firm idea of what you want in a home and are willing to pay more for a house you could see yourself living in for the long term.
You are more likely to buy in a quieter area which is a little further away from the hustle and bustle.
Conclusion
The most important things to consider when deciding between a starter home and a forever home are your lifestyle, what you desire, and what you can realistically handle. Do not make a hasty decision because buying a home is probably the biggest purchase you will ever make.
It is a good idea to consult a professional when weighing your options, as they can help you understand your life situation and direct you in the right direction. However, this is your life, and ultimately what you want and are ready for is entirely up to you.