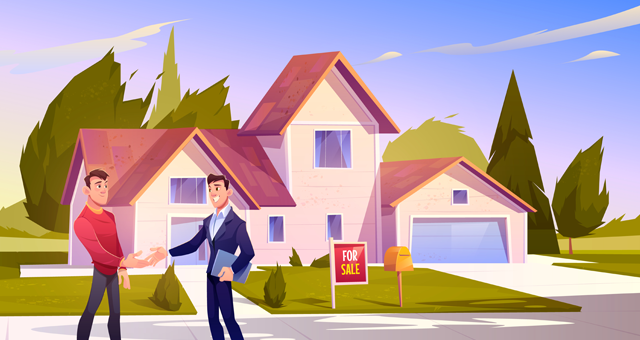 Should Homebuyers Include An Escalation Clause In Their Offer On A Home?
After searching for months you have finally found the home you want. Now you need to decide not only on what price to offer but also prepare for a situation where your offer has to stand out among other buyers. After all, you will not want to lose your dream home to another buyer who outbids you. To avoid this scenario you may consider an escalation clause.
Keep reading to know what an escalation clause is, how it works, and when does it make sense to use one.
What is an escalation clause?
An escalation clause is also sometimes referred to as an escalator, "sharp offer" or "relative bid" and can be included in a home purchase offer. It is a provision that states that if a competing offer for the property is received, the buyer is willing to pay a specified amount to surpass the new bid.
An escalation clause is usually added if there is a possibility of multiple offers on the home. It is a good way to avoid getting outbid.
How does an escalation clause work?
Besides, your original purchase offer on the home, the details generally established in an escalation clause is:
The escalation amount: How much higher your offer price will be than any other competitive bid. For example, if another bidder offered $500,000 and your escalation amount was $6,000 then your offer will increase to $506,000
A ceiling price: The highest price that you are willing to outbid in case of multiple offers. It is also referred to as the "cap price".
Proof that other competing offers exist: The seller cannot just use an escalation clause to determine the new price. The seller must be able to prove that other competing offers have come in that are higher than your offer.
When You Should Use an Escalation Clause:
Including an escalation clause in an offer of your home can make sense if it can benefit you in the home buying process. Here are a few instances when adding an escalation clause to your offer can benefit you the most:
You Are Competing With Other Buyers: An escalation clause is a good idea in a competitive housing market. When your real estate agent consults the seller's agent, they will know right away that there are a lot of showings booked. This means that the home will have multiple offers. In this situation, there is a good chance that you will not get the house with just a regular contract. The seller will not make a counteroffer as there are many choices to pick from. An escalation clause will be the only reason you will get the home.
You want to show the seller your dedication to buying the home: When you have found the home you love and want your offer to stand out, then an escalation clause on an already appealing offer will show the seller how serious you are about purchasing the property. It will strengthen an already strong offer.
You have extra cash in case there is an appraisal gap: When there are multiple offers on a home the final sale price may be above the original asking price. So, if the home is appraised for a lower value than the agreed-upon sale price you will have to cover the appraisal gap with your funds.
When You Should Not Use An Escalation Clause:
Adding an escalation clause to your offer can help you win your dream home in many situations. However, there are some circumstances where an escalation clause is best left out of the contract. A few of these are:
The seller is not open to entertaining an escalation clause: Some sellers do not like escalation clauses and prefer reading every offer as the buyer's best and final price and conditions. So, before you include an escalation clause in your offer your real estate agent should consult the listing agent to know if the seller is willing to accept an offer with an escalation clause.
An escalation clause that can take you beyond what you can afford: Do not include an escalation clause that goes beyond your budget. You should be realistic as the biggest drawback is that you will be paying too much for the home or more than what you can afford and will be stuck with it.
There Are No Multiple Offers: An escalation clause is not necessary if you are house-hunting in an area that does not have an overwhelming demand or there are no multiple offers. This will not benefit you as a buyer because you are telling the sellers you are willing to pay much more for their home. You will lose the power you have to negotiate during the back and forth process with the seller.
Bottom Line
If you are considering an escalation clause then remember that each situation is unique. Talk to your realtor. The Realtor's knowledge about the seller's process of reviewing offers and outcomes of the real estate market along with your best judgment will make your offer much more likely to succeed.