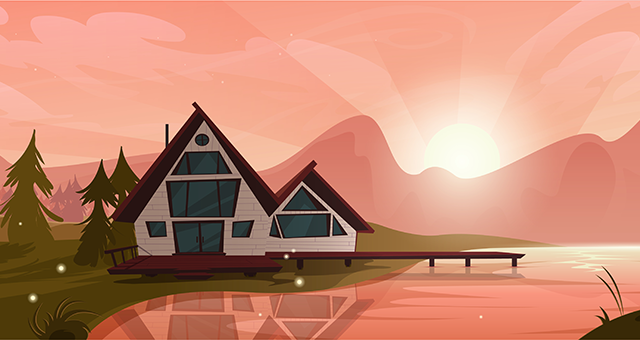 Reasons Why Late Spring Or Early Summer Is A Perfect Time To Buy A Home
In most parts of the country, the traditional home-buying season begins in late spring and lasts through the summer. But, your first impulse could be to stay away and wait until the market cools down. However, if you can bear the heat of a little competition, there are some obvious benefits of buying a property during the market's hottest season.
Here are five reasons why late spring or early summer is the ideal time to start looking for your dream home.
1. You Have More Options
You would not buy a car from a dealer who has only two models on the lot, so why should you limit your options when purchasing a home? You may be concerned about the increased competition and higher prices but most people traditionally sell at this time, so you have a better selection and can find the home of your dreams. According to Sarah Lilly of Five Star Lakeshore Real Estate, "With such a vast inventory, buyers have a far better chance of finding precise floor plans, features, and locations."
Maybe you may not get your ideal home because someone else outbid you. So what? You still have lots of options out there and one of them can be the dream home you are looking for.
2. More Daylight To Explore
When the weather is pleasant and the days are longer, it is easy to do some research on your prospective home. You will get a better picture of your potential new yard when the trees and flowers are in full bloom. Furthermore, it is a great chance to examine your neighbors' friendliness, their lifestyle, and local activities.
Drive through the neighborhood during the week and on weekends to get a sense of how busy it is. If you are looking for a peaceful area and you see a bustling environment you may want to reconsider or vice versa. Also, visit the local downtown to get a greater sense of the place during the warmer months.
3. Get The Most Out Of Your Free Time
Many individuals take a couple of weeks off work over the summer for family trips or to relax and spend time with their families. Using this time to search for new homes and plan your move is a great way to get the most out of your free time, as you can complete your move without worrying about your work. You will also have more time to personalize your home and make it cozy before the cold weather hits. You are taking time off anyhow, so use it productively!
4. Schools Are Closed For Summer
If you plan to relocate any distance from where you currently live, starting your search in the late spring and early summer will allow your children to settle down and make new friends before school starts. This is also an excellent opportunity to enlist the children in leisure activities or sports teams for the upcoming school year.
5. Interest Rates Will Continue To Rise
While the year began with low mortgage rates, they are now rising and are at their highest level in almost two years. A 30-year mortgage averaged around 3% APR on February 20, 2022, and over the last week, it has reached 5.39%.
The interest rates are predicted to increase much higher as the year progresses as The Fed Reserve has announced to raise the Federal Funds rate six times more in quarter-point increments over the rest of 2022. Therefore, if you have the finances it is better to buy now rather than later and save thousands of dollars in the long run by locking in a low-interest rate.
So, should you invest in real estate this summer? Yes. Unless you believe the answer is negative. There are great reasons to buy a property in the summer, just as in the winter when there is less competition. The ideal time to buy a house is when you say it is the best time.
Whether you are planning to purchase a home now or are ready to buy this summer, contact our loan officer today for assistance with the details and any concerns you may have.