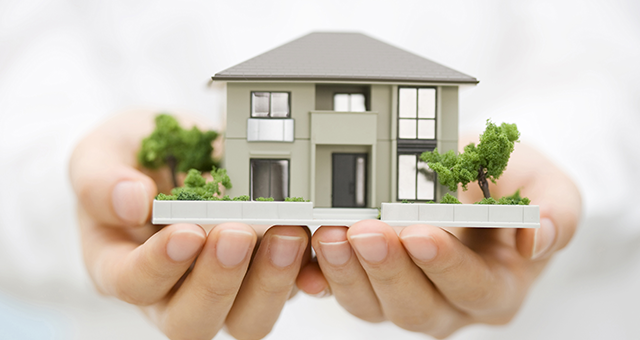 Purchasing A Home In An HOA: Basics You Need To Know
When you decide to purchase a home there are multiple things that you need to consider like what type of mortgage you should apply for and how much home you can afford? However, one other important thing that you need to think about is whether you should purchase a home in a neighborhood that has a Homeowners Association (HOA).
Homeowners' Associations are becoming more and more popular nowadays and about 50% of new-family homes are a part of the Homeowners Association. So, if you are thinking of purchasing a home in an HOA, you must educate yourself on how they operate and understand if it is the right fit for you.
What is Homeowners Association and How Does it Operate?
A Homeowners Association (HOA) is an organization that manages multiple-unit buildings like condominiums, townhouses, and planned communities of single-family homes. When you purchase a property with an HOA you automatically become a member. You will have to pay dues either monthly or annually and abide by the rules and regulations enforced by the HOA.
Homeowner Associations are generally regulated by a set of rules or bye-laws known as Declaration of Covenants, Conditions, and Restrictions (CC&Rs). They are put in place by the original real estate developer to guarantee the living standards for homeowners within the HOA and ensure it continues to flourish. Once development is complete it is handed over to a board of directors consisting of unit-owners who serve under distinct roles like the president, secretary, and treasurer, by rotation. They meet regularly to discuss and vote on:
Planned improvements, how to allot funds, and implement any rules and regulations.
Maintain many amenities within a community like clubhouses, playground, swimming pool, tennis courts, and parking garages.
Provide services like security guards or a grounds maintenance person to the property owners.
Developers also introduce an HOA to their recent project to market, manage and sell homes and lots so that they can keep up a significant presence in a community once it is completed.
Understanding The Basics
Review these HOA's governing documents before you purchase a home so that you can decide whether it is a good fit for you.
Covenants, Conditions and Restrictions (CC&Rs):

The HOA enforces what is called CC&Rs that all homeowners in the community must follow. It might cover what kind of improvements and alterations you can make, what color you paint your home, what you plant in your yard, or how many cars you can own and park. Generally, there are noise restrictions also.

Contract:

Homeowners need to sign a contract that they will follow the CC&Rs when they move in. Since HOAs are a corporation this contract is a legally binding document. If a homeowner does not comply with these rules there may be penalties that may require the homeowner to reverse the violation or paying a fine. If fines are unpaid the HOA can take punitive action which can result in a lien on the house or even a foreclosure.

Homeowners Association Bylaws:

This document sets up the basic structure of a board of directors and dictates in fine detail how the HOA should operate including provisions regarding:
The number of their directors
When and how the board members are to be elected.
Exactly how board members can leave or be removed.
How board members can call a meeting and how often should they meet.
Frequency of elections.
How to create the HOA Annual budget
How often fees can be charged.
How HOA members can vote to change the bye-laws
Other procedures and minimum requirements that are specific to the HOA
However, the rules by which HOAs are established and operated vary from state to state.
Fees and Special Assessment
Homeowners are required to pay association fees and dues either monthly or annually. These fees can range from $200 to $1000 depending on the area where the property is located and the amenities offered.
HOA fees typically cover maintenance of common areas or amenities like walking parks, swimming pools, gyms, or community recreation centers. Other expenses these fees will cover will include insurance coverage (though you will need to purchase your insurance too) and other purposes like social events and gatherings.
The HOA board may also impose a special assessment fee due to a shortfall in their reserve account when major repairs or necessary improvements have not been adequately assessed or gone over budget.
Another common reason for this fee can be unexpected occurrences or natural disasters like floods and fires. These can go beyond the amount the HOA reserve funds can cover.
Your HOA board may also impose a special assessment when your HOA insurance may not be sufficient or have limited coverage to cover certain emergency events.
The Bottom Line
Like most things in life, HOAs have their benefits and flaws. They charge you a fee for providing amenities and maintaining your surroundings. This means that people who wish to have a fancy lifestyle can enjoy the amenities like a swimming pool or tennis court nearby without any additional maintenance-related hassle. The potential savings on home-related expenses is another advantage of an HOA over single-family homes. According to research a good HOA also increases your property value by 4.2%.
However, the bottom line is that you should speak with a HOA representative and do deep research before you invest. Make sure you know the costs, how frequently the fees increase, and if you can abide by the rules. The more you know the easier it will be to make the right decision.