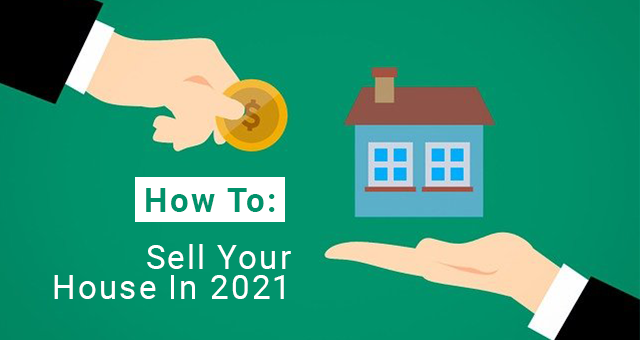 Planning To Sell Your Home in 2021? Guidelines for Success.
If you are planning to sell your home in 2021, you are in luck. Despite, the COVID-19 pandemic and the economic slowdown, demand for homes is up and mortgage rates are near all-time lows. So, many interested homebuyers are jumping the chance to purchase their dream home.
However, you will still want to be prepared as the conditions this year might be different than the past years due to the health protocols outlaid by the Center for Disease Control and Prevention (CDC).
Therefore, if selling your home is on the agenda this year, you must take into account all the COVID-19 factors and the market conditions.
Given below are some guidelines to make it easier for you to find the best deal in the shortest period possible.
1. Hire An Experienced Real Estate Agent
The COVID-19 pandemic has changed how homes are sold nowadays and working with an experienced real estate agent will help you have access to up-to-date marketing techniques. It will also reduce stress and increase the chances of meeting serious buyers.
A real estate agent can help you get an MLS property listing which means that you will be in contact with thousands of prospective homebuyers. Besides, he/she will conduct a Comparative Market Analysis (CMA) which will help you determine an appropriate asking price for your home. He/she will also help to maneuver any counteroffers and guide you through the mortgage process.
Hence, having a real estate agent on your side will help you avoid potential pitfalls and get the best deal for your home.
2. Prepare your home to go on the market
A certain amount of marketing is necessary when you sell a home. Making it stand out in a crowd with a few touches can be the difference between a mediocre sale and a fantastic sale.
Here are some guidelines to focus on when you visually market your home:
De-clutter

De-clutter and stage your home before a professional photographer comes to take a video and photographs. It will show your home at its best and create a great first impression online. So make the house look more spacious by getting rid of all the excess belongings like knickknacks, piles of toys, photos, personal items, and collectibles. Keep your closets also de-cluttered to show the available storage space. However, you should leave some character as it will help buyers truly see themselves living in the house.

Staging

Professional staging is an important part of the home selling process. It helps sell your home fast and for more dollars.

Some professionals also offer virtual staging without entering your home too. They digitally add décor to images of your home. It is all about impression. Another option is taking the DIY approach. You can replace bulky furniture with lighter ones, elevate the look of a room with throw pillows, mirrors, and framed art, etc.

Touch up:

Take time to prepare your home before putting it up for sale. No need to invest in expensive rebuilding and renovations. Just add an interior decorating touch to your home, like repainting walls, trimming the lawns, and professionally cleaning carpets and floors. This will go a long way for buyers to see the full potential of your home.
3. Market Your Home
The way a house is bought or sold has changed drastically due to the COVID-19 pandemic. Now buyers are only venturing out to check out homes they deem worthy of an in-person visit. So, to get buyers interested in purchasing your home you should:
Invest in Photography:

Buyers nowadays scrutinize listings online or via smart phones. An appealing photo taken with the right camera and right lightning can work wonders. So, you need to ensure that your photos are top-notch to make a great first impression online. The good news is that by investing a small amount in hiring a professional photographer your will ensure that your home is presented in the best light and get a substantial return too.

Offer Virtual Tours

A virtual tour can be just a simple live walkthrough with an agent or a full 3D recorded tour of the property. This provides a realistic experience and allows the buyers to get a feel of the house without physically walking around the home. Then again you could also use social media like Facebook live or YouTube to enable buyers to ask questions and interact while watching the video. You can consult your realtor for more information on how to go about setting up a virtual tour of your property.

Write an impressive description

When you sell your home virtually the photos or videos may not be comprehensive enough. The buyer may miss noticing some main features or upgrades. That is why you need to write a vivid description of your home that paints a mental picture of all the details.
Final Thoughts
Selling your home in 2021 can be a great return of investment as it is likely going to be a seller's market. However, how fast you sell your house depends on the price you set and how you market your home. And, follow the guidelines given above to find the best-interested buyer out there.