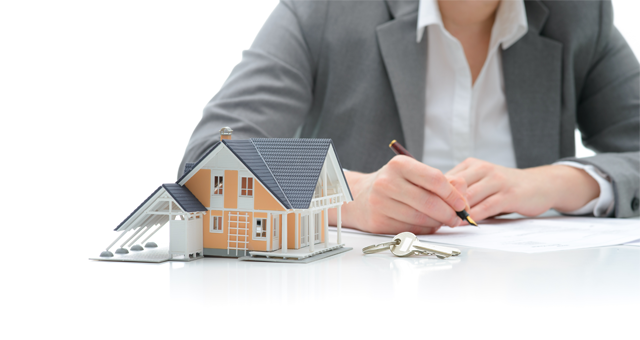 Millennials And The Housing Market: What Seller's Need To Know
Millennials are defined as individuals who were born from the early 1980s to 2000. So, most people that fall in this category are between the ages of 21 and 41. Until 10 years ago they only accounted for a small portion of homeowners. However, according to The National Association of Realtors® Generational Trends 2019 millennials make up 37% of current homebuyers. This is a significant percentage of first-time homebuyers. Plus, a recent survey also indicates that the COVID-19 pandemic has speeded up the millennial home buying trend.
Therefore, the chances are that every two out of three homebuyers are millennials who are looking for-sale homes to weigh up their options. If you are looking to sell your house fast then you need to recognize the market and ask yourself the question: How is this generation different from other generations and what are they looking for in a home?
I. Current Home Buying Trends
Nowadays technology plays a prominent role in our everyday lives but millennials rely on it more than any other generation. They use technology to interact and take buyer decisions. Recently the NAR Home Buyer and Seller Generation Trends Report revealed that 98% of older millennials searched for their dream home online. They look at pictures, videos, and compare similar properties on on-line listing and social media like Instagram and Facebook before walking through the door for a tour.
Therefore, you need to be prepared to market your home in a visually compelling manner. You should make some cosmetic upgrades and hire professionals to take appealing photographs as lack lustre-presentations and information will not capture the millennial home buyer segment.
Choose a knowledgeable digital real estate agent who is up-to-date with the latest mobile applications, virtual tours, and digital signature technologies. Your agent must also be able to respond to queries quickly and have a one-to-one personalized relationship with the buyer. The true value of a real estate agent is to keep up with the times, marketing trends, and processes.
II. What Millennials Are Looking For In A Home?
1. Family- Friendly Features
Location no doubt is important for millennials as they expect a total work-life balance. This means that if your home is located in an urban, mixed-used environment where they can live close to work and things to do then it is an ideal location.
The best way of selling your house to millennials is also about selling your neighborhood. So, highlight the neighborhood qualities and feature aspects like nearby restaurants, proximity to shopping centers or favorite hiking trails, and events that they can participate in and enjoy if they purchase your home.
2. A Move-in Ready House
There are still do-it-yourself homebuyers out there but most millennials are always on the go as they shift jobs and locations more frequently. This means that they have no time for long-drawn-out DIY home-improvement projects. So, if you are looking to sell your home to this generation check out the following "must-have features" for a move-in ready home.
Modern amenities and an open floor concept:
The millennials do not want to put down money on new kitchen appliances and baths as they have a limited budget and most of their savings go towards a down payment. Updated baths and new countertops are a huge selling point.
While the older generation leaned towards formal dining rooms millennials value community, cooking, and interacting casually with guests. So, an open floor plan where the kitchen, dining and living spaces all flow together as one is on the high list of the perfect dream home for millennial homebuyers.
Setting up a small room which could be used as an office or other flex living space is an important factor nowadays. Many Americans are working remotely from home and this can help them focus on the task at hand.
Also, technology is progressing, so people have more options to work from home, depending on their profession. A dedicated home office space can help them concentrate while on a Skype call, working on a presentation, or simply paying bills.
Low Maintenance, Low-Upkeep Options:
Today's "weekend warriors" expect all things to be quick, efficient, and long-lasting. So if you are thinking of selling your home consider renovations that have low-maintenance and low-upkeep features. Have hardwood floors instead of carpeting, granite countertops, and a synthetic or composite decking preferably made of recycled materials.
As millennials want their weekend to themselves the low maintenance options can even extend to the yard and lawns. You could go for xeriscaping which utilizes water-conserving techniques that require less time mowing during summer.
3. Environmental and energy-efficient features.
Young buyers are conscious of the energy costs and have a growing interest in protecting the environment. So, if your home falls short of the latest environmental and energy-efficient features, it will be worth further enhancing its green credentials with a cost-effective retrofit. There are many ways of doing this. You can add energy-efficient heating, cooling, and insulation. Other energy-efficient features that can be added are solar panels and sustainable materials like bamboo into your kitchen cabinets and flooring. This will not only help them to satisfy their environmental consciousness but also protect their budgets.
Tips to Sell to Millennnials
You could find success in selling to millennial homebuyers by:
Helping them each step of the way: Many millennials need help to find the right home, negotiate the purchase price and understand the home-buying process. Also, make it easier for them to make an online offer and submit paperwork on your home online by using transaction services.
Price matters: A majority of millennials are great at researching a fair price and use their savings for a down payment. So, set a competitive price that can help them save money in a way that benefits both you and the buyer.
Customize communication: Communicate with whichever method they prefer. Some millennials would want you to contact them through text messaging or instant messaging instead of email or even meeting in person.
The Bottom Line:
Millennials are reshaping the home selling market so it is important that as a homeseller you do not miss out on the purchasing power of this generation. You must focus on their unique tastes and keep up with the latest trends to devise a perfect marketing strategy to get the most bang for your buck.
If you intend to begin your mortgage application or review your loan options contact our home loan experts at (877) 877 7575