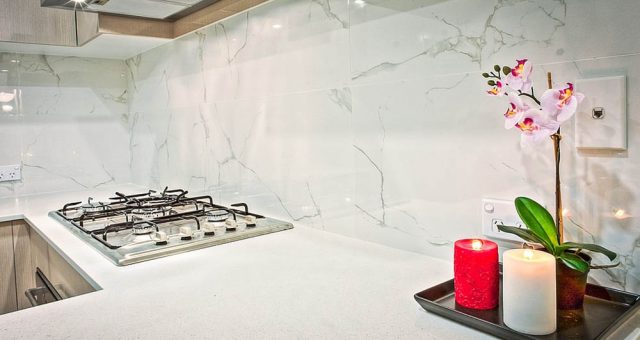 Importance Of Home Inspection And What Buyers Need To Watch Out For
Congratulations! The seller has accepted your offer and you are ready to move into your dream home. But, before you sign on the dotted line, it is imperative that you have a professional home inspection done within a week to 17 days after your purchase offer has been accepted.
Here are the reasons why it is important and what to watch out for so that you can make an informed decision based on your current budget as well as your future time and money investment.
Why Is A home Inspection Important
The five main reasons why a home inspection is important for a buyer is that:
It will give you peace of mind to know that the home you are buying is safe and secure and you do not wind up with buyer's remorse or unpleasant surprises.
If there are any problems then you can negotiate the price or ask the seller to do the necessary repairs.
If there are some serious issues, (like a faulty foundation or the roof on the house is on the verge of caving in), you can opt-out of buying the home without losing your deposit.
It will provide you with a detailed report that includes maintenance tips, upkeep, and schedules you should follow.
It can save you a lot of money as home inspectors are trained to check the home thoroughly from the foundation to the roof and provide you a list of issues that may be difficult and costly to address later on.
Inspection Day
It is important that you do some homework before your home inspection and also be present when it is taking place so that you know what the home inspector is looking for. You can ask in-depth questions and also have an understanding of the condition of the home you are buying. The home inspector will of course provide you with a written report, but most times it can make issues seem more serious than they are. So, it is much easier if you understand it in your terms.
Red Flags To Watch Out For In A Home Inspection Report
A home inspection report consists of a list of all the possible problems connected with your property. But, before you make the big decision you should surely look for these red flags
Electrical: Wiring and electrical panels are in good shape. HVAC systems work correctly and there is no problem with the AC compressor or the heater exchange. Updating these will be costly and inconvenient as it will require permits, professionals, and inspection to bring it up to code. Outdated wiring can also increase the risk of a home fire.
Foundation Defects: Small cracks may be common in a concrete foundation, however, the inspection report will let you know if it is serious structural damage or not and you also need to know if the house is shifting and if new cracks may appear again. Though all foundation issues are not expensive, but a major structural problem that will require hydraulic piers can cost you $10,000 or even more.
Plumbing Issues: The evaluation of the pipes, drains, water heaters, low water pressure, and temperature. Water damage like stains on ceilings.
Defective gutters and poor drainage: If the grade around your house will direct water properly away from the foundation, roofs and gutters will do their job and no soggy areas in the yard, or dampness in the basement.
Pests: The last thing you want is your home being infested with bugs and rodents. The most common pests that you need to look out for are termites, powder post beetles, and carpenter ants. These can cause expensive and substantial damage to the home's infrastructure.
Mold: Not all mold is a health hazard, but, presence of mold or evidence of moisture where it should not be is a red flag. This will be expensive to correct and it can be a health hazard. The home inspection report will tell what type of mold the home has, how harmful it is, and what you can do about it.
Roof: It is a significant investment so you should be certain that it is in very good shape. The inspection report will tell you how sound the roof construction is and what its lifespan is.
Poor Air Quality: This is another issue that should be taken seriously as it can cause health problems. The causes cannot be pinpointed easily as it can come from anywhere like carpets and cabinets, sheetrock and paint, or gases trapped in the foundation.
Fireplace & Chimney: This can be a liability or an asset if not cared for properly. A clogged flue or a leaky chimney can cause a home fire. If the home inspector identifies any problem then you need to negotiate the price according to the repairs required.
What A Home Inspection Does Not Include
A basic home inspection cannot identify everything some issues need to be better inspected by separate professionals. The areas that inspectors do not look at include:
Inside walls (as they do not cut open drywall or insulation)
Inside pipes or sewer lines
Inside chimneys
Behind electrical panels
Home inspectors are generalists and can tell you what the serious issues are and recommend experts with specialized equipment to check a faulty foundation, rodent infection, sewer pipe, or airborne hazards like radon. They will also give you an estimate of the cost to fix the problem.
Buying a home is probably one of the biggest life decisions you will ever make, so having a checklist and heeding the findings of a professional home inspector will help you make the right decision.