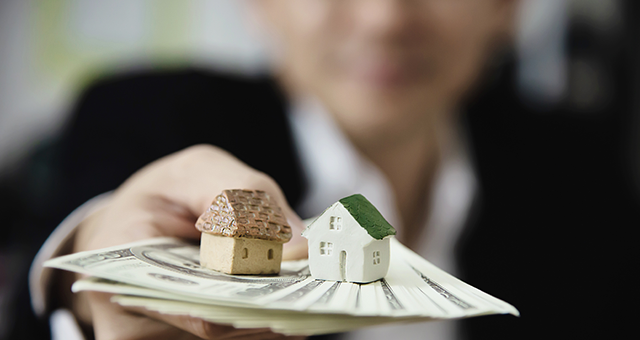 How To Buy A New Home and Sell Your Current Home Simultaneously
In an ideal scenario, the sale of your current home and purchase of a new one would occur simultaneously and both sets of documentation would be completed on the same day. However, this is an unusual occurrence. Most people must either buy first and sell second, risking having to pay two mortgages, or sell first and buy second, resulting in a hasty purchase, two moving days, and thousands in rent. This does not mean that settling your old and new properties at the same time is impossible. It is all about timing, understanding, and a little bit of luck.
Here are some things you can do to ensure that both transactions go well.
1. Examine The Market For Your Current And Future Home
In a perfect situation, you would relocate from a seller's market to a buyer's market. This will allow you to get the best offer on your current home and the lowest purchase price for your new home. In reality, there are many factors that you need to consider before you start actively looking for a new house or putting your present home on the market.
If it is a seller's market, your present home will most likely sell faster than you can find a new one. However, if it is a buyer's market it would probably be easier to find a new home than sell your current one.
Also, some seasons are better than others for home purchasers. Summer and late spring are popular for families who do not want to relocate during the school year. Winter is a slow season, particularly in places with a lot of snow.
Having a real estate specialist on hand is extremely important to understand your ideal real estate setting. They will keep you informed about market movements and, perhaps, help you determine the optimal moment to sell and buy!
1. Know Your Financial Options
Once you have decided the right time to buy and sell you should review your finances. Work with a financial counsellor to determine how many liquid assets you have and the amount of equity you have in your current home. This will help you to gauge the amount you have for a down payment and closing costs if your old home does not sell first. Secondly, consider a pre-inspection to know how much your home will sell for in the current market, how much work it requires before it can be sold, as well as the types of concessions you will have to make to a buyer to fund those repairs.
Finally, research the cost of homes in your desired neighborhood to get a sense of what your money can buy.
The loan pre-approval process is also an excellent approach to determine whether you are eligible for financial help.
2. List Your Home With A Professional Real Estate Agent
Buying and selling at the same time is a juggling act. So, when you list your home with a professional you will always have someone to answer your questions and assist you to figure out your situation.
First and foremost your real estate agent will assist you with selecting a professional photographer to stage your property and determine what improvements to make. They will also be in charge of locating purchasers, advertising the open house, and showing the house while you are away. Your agent will also assist you in evaluating the offers and negotiating a contract that is favorable to you and your schedule.
It is advisable to employ the same agent to both sell your old home and purchase a new one as they know the most about both transactions and can advise you on timing, strategy, and bargaining. You should only hire two agents if you are relocating out of state as agents are only allowed to work in their state.
3. What To Do If You Cannot Buy And Sell On The Same Day.
You might be able to sell your present house and close on your new home on the same day with the help and coordination of a professional real estate agent. Keep in mind, however, that a same-day closing will necessitate flawless timing on three separate timelines: yours, your buyer's, and your seller's.
Closings can be delayed for numerous reasons. Your buyer might have trouble acquiring a mortgage or your home inspector discovers issues that need to be addressed before you move into your new home.
If you find yourself in this situation. You have options to fill the gap between selling and buying.
Request your purchaser for a rent-back contingency. This will enable you to re-rent the house for a maximum of 60-90 days in exchange for a lower selling price or rent paid to the buyer.
Request an extended closing: You can ask to have your new home's closing date extended beyond the normal 30-45 days.
Rent a temporary home with affordable options like corporate housing, extended-stay hotels, or an Airbnb. This will take away the anxiety to coordinate two closings and give you a chance to try out a new neighborhood.
Having a respectable and trustworthy mortgage lender on hand is crucial during this procedure. Our team of lenders and home-loan professionals are here to provide you with peace of mind and make you feel at ease and confident when buying and selling a house. If you'd like to learn more about how we can assist you contact us today.