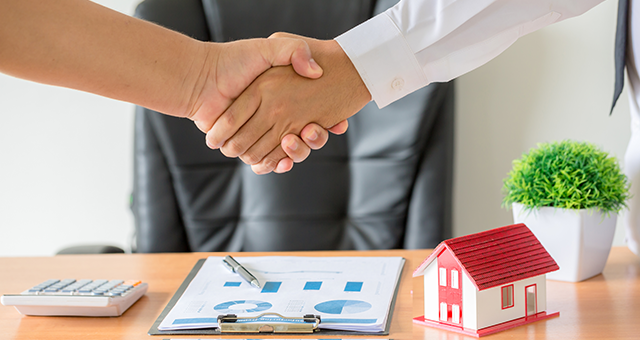 How Does a Mortgage Loan Officer Help You Buy Your Dream Home?
When you apply for a mortgage working with a loan officer is optional, but it is a smart move. Loan officers are ready to assist clients from the time they decide to buy a property through the closing, and even after they have closed on their new home.
Here are six ways loan officers assist their clients to navigate the sometimes troubled waters of today's real estate market.
1. Explain the Financial Terminology
Even a standard mortgage with no conditions can contain terminology that is difficult to understand. As your home may be the largest purchase you will ever make, you must grasp the fullness of the agreement you are entering.
A loan officer has an in-depth knowledge of all the terms and can function as a translator, explaining the loan terms in layman's words. This will help you understand everything and avoid unexpected expenses or complications before signing on the dotted line.
2. Answer Questions And Explain The Mortgage Process
First-time homeowners will have many questions regarding the mortgage process. A real estate agent can answer many of them. However, when it comes to financial issues, you must consult an expert.
Loan officers respond to inquiries about the home-buying and loan processes. The technicalities that include a large amount of paperwork, taxes, and other charges associated with purchasing a home, might be confusing. Your loan officer will always be available to explain everything ahead of time so you have all the information you need to finalize the deal.
3. Ascertain Your Eligibility And Strengthen Your Offer On A Home
When you apply for a loan, the loan officer will be your primary point of contact. One of their principal responsibilities is to study and examine every part of your financial history to determine your eligibility for a mortgage loan.
In other words, they are responsible for contacting everyone involved in the mortgage application process. This includes real estate agents, settlement attorneys, underwriters, and other specialists. This saves you time and stress from having to keep in touch with these various professionals and what they do.
A pre-approved loan informs a seller that the lender has already assessed your financial position and approved you for a specific mortgage amount. This will strengthen your offer as it shows that you are serious and have the resources to buy their house.
4. Recommend Down Payment Solutions
Loan officers can calculate the exact down payment required based on the mortgage and your capacity to purchase your dream house. They may recommend a 20% down payment or help you determine whether a lower down payment is a better alternative for you.
Your loan officer can also recommend sources of funding for a down payment, such as monetary gifts, loans from relatives, and borrowing from your 401(k).
5. Assist You Choose The Best Mortgage
Borrowing money to buy a house is not a one-size-fits-all scenario. As the loan officer has an in-depth knowledge of all the loan programs they can advise you on which mortgage loan is appropriate for your unique circumstances. Besides, conventional loans, you can choose from four basic types of mortgage loans: adjustable-rate, fixed-rate, jumbo, and government loans.
You can also seek guidance from your loan officer on how to make the most of your selected loan package to optimize your investment.
6. Faster Transaction Completion
Purchasing a home entails much more than just making a down payment and financing the rest. Closing costs and funding fees, for example, are in addition to earnest deposits, inspection fees, and, in some cases, mortgage insurance charges. Your loan officer can assist with practically all these financial arrangements and ensure that there are no unnecessary delays.
Your loan officer will also provide calculated solutions and innovative concessions for unexpected problems. As a result, the transaction will be streamlined, allowing you to close in record time.
Ratebeat mortgage loan officers are proud to assist homebuyers in securing their dream homes. We provide competitive rates and individual service. Get in touch today for any queries about the mortgage process or our loan programs.