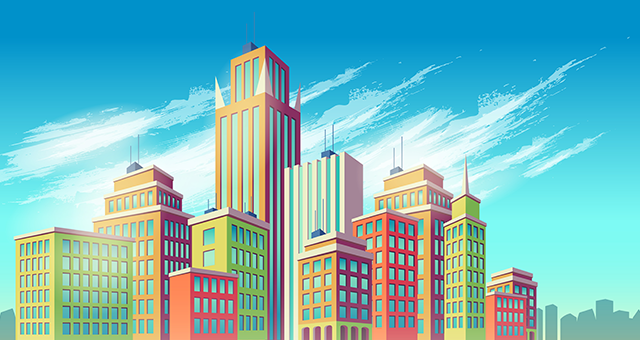 How Big a Home Do You Need? 5 Ways to Figure It Out Before You Buy
A majority of people have the perfect picture of the dream home they want to buy one day. You may have distinct aesthetic preferences, but regardless of your inclination, the point is that your home should cater to both your family and your personal needs.
The ability to stay within your budget maybe the most critical of these requirements. After this, the next important factor to consider will be the size of the home that will fit your individual needs. However, before you decide how big a home you should buy you need to consider several factors.
Here are 5 key pointers to help you choose the perfect size for your property and get the most out of your investment.
1. How Big Is Your Current Home?
First, assess your current residence. Do you have enough space for everyone to be comfortable? Are you able to accommodate guests? Is it difficult for you and your family to find time to be alone? Is one bathroom shared by a group of people? If this is the case then you should look for a larger home.
Do you have any rooms in your house that you rarely use? Are there any spare rooms? Is cleaning your house a significant chore for you? If you have too much free space, then maybe, downsizing your home could make you happier.
2. What Are Your Long-Term Needs?
Purchasing a home is one of the biggest investments you will make. So, with this in mind, you need to ensure that the home you are thinking of investing in is future-proof. Is there enough room in your home for any future family members? Would you be likely to downsize your living space soon?
It is always a good idea to consider what you want from a home in 10 or 15 years, as this will help you choose a home that you will be happy with for many years.
3. Do You Spend Most of Your Time At Home or Away?
Some people hardly ever leave their homes. They may even work from home and pursue their interests. If you are one of these people, you need more room in your life. Are you looking for a house with space for a home office, a home gym, or an entertainment area?
Others spend the majority of their time working or traveling. A compact two or three-bedroom home maybe just a good fit for you and/or your partner/family.
A smaller home on a larger landscape may appeal to gardeners and outdoor enthusiasts.
4. What Are Your Priorities?
Another thing to consider is how you will use all the space in your home for. This question addresses various factors that you need to consider, especially if you are the sort to entertain. Do you enjoy outside facilities like terraces and swimming pools? Do you host family get-togethers or weekend/holiday parties regularly? If this is the case, a modest house may not be suitable for you, look for a house that has a bigger dining room and living room. However, if you just have visitors once in a while, the extra space may be more of a hindrance than an advantage.
What are your requirements for the yard? If you have children, is it likely that you will want to have a play area in the backyard?
Aside from justifying what you will do with each area, consider what you are giving up. If you want to have a secret "travel fund" so you can tour the world, a lesser mortgage or a smaller house may be the only way to go. Or maybe you prioritize something other than square footage, such as a good school district or an easy-to-walk location. Therefore, consider these variables as well and do not sacrifice these for unnecessary space.
5. Can You Afford The O&M Costs?
Of course, you will have to pay for regular operating and maintenance (O&M) charges when you buy a new home. It is, therefore, best to factor in the expense of upkeep. Think about utilities such as electricity, water, and gas as you stroll through homes of different sizes. Keep in mind that high vaulted ceilings are beautiful, but, they usually come with higher energy expenses. Larger outdated homes also cost quite a lot to renew. In addition, the setup costs like furnishing will also be more. Therefore, it is in your best interests to consider your current income and the amount you can pay in addition to your mortgage to keep your home functioning. It is not a good idea to own a home that you will otherwise struggle to maintain.
Conclusion
Practically determining the right size of the home you need is not easy, especially if you are not an expert or are purchasing your first home. To begin, ask yourself these questions to be on the right path. Also, communicate your concerns with the contractor.
You can consult a Ratebeat Mortgage Officer during this process to assist you in determining the type of mortgage that will be perfect for you and your family.