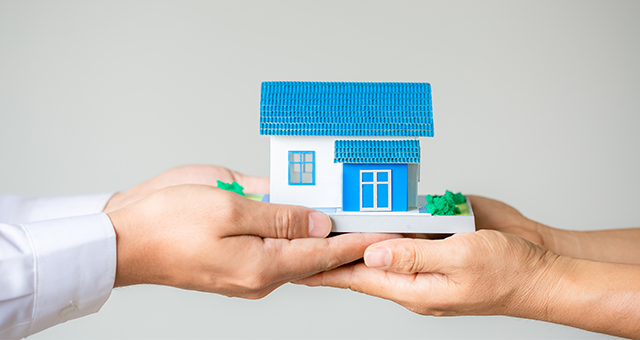 Homeowners Insurance VS Owner's Title Insurance
When you set up to purchase your home which is an important investment there can be millions of questions that need to be answered. One of these is how to ensure that you find the right type of insurance to protect your new home and everything in it. You do not need to be an insurance expert to get your first home insured. But, it can be a challenge when you see both homeowners insurance and owner's title insurance on the lending document for the first time. Both of these insurances are important as they protect your home. However, there are some basic differences between these two types of coverage.
Here is a look at what both these policies are and why you would need to purchase them.
Homeowner's Insurance
When you apply for the mortgage your lender will require you to purchase homeowner's insurance. In its basic form homeowner's insurance covers any damage or loss to your home as well as several other things that are related to the property. There are different types of homeowner's insurance available. However, a standard homeowner's insurance covers the following:
Interior and exterior damage of your home due to all kinds of perils like fire, storms, and even vandalism.
Your personal belongings in the house from loss or damage. There are limits as to how much you will be paid for high-value items like jewelry.
Damage that may occur to garages, sheds, and other structures on your property
Legal and medical expenses related to injuries that take place on your property to a person who is not a family member.
Temporary housing expenses if you cannot live in your home due to damage by perils like fire or storms etc.
You may have to add additional coverage such as earthquake and flood insurance as it is usually not included in a standard homeowner's insurance policy. In some other instances, your policy may only reimburse 50% of your personal property value if there is a theft.
Therefore, when purchasing home insurance make sure that you understand what is covered under the policy.
Title Insurance
Another reason for the confusion is that there are two types of title insurance: mortgage title insurance and owner's title insurance.
Mortgage Title Insurance
A mortgage title insurance is also referred to as a loan policy. This is required if you are applying for a mortgage and it protects the mortgage lender's final stake in the property. It is a one-time cost and is paid by the homebuyer. This insurance, however, does not protect the buyer against any unforeseen title problems.
Owner's Title Insurance
Owner's Title insurance is an important insurance policy that protects your ownership of the property. It essentially guarantees that you have the true entitlement to the property.
When getting title insurance a title search will be performed to legally transfer the property. It will check and resolve any defects in the title like prior encumbrances or liens. This insurance will also protect you if any previous taxes are still due and ensure that the property deed is recorded correctly.
Your ownership title insurance will cover any legal expenses if another person comes forward claiming ownership of your property. It can also cover damages done to your property if the utility company needs to dig up your yard or pay for legal fees if you go to court to challenge a claim against your property.
Conclusion
In short, the owner's title insurance protects against losses caused by defects in the title. A homeowner's insurance on the other hand covers damage or loss of the home and personal possessions. An owner's title insurance is a one-time fee that is paid during the closing process whereas homeowner's insurance is an ongoing payment that is paid either annually, quarterly or monthly.
The importance of both these insurances is that they will protect you against financial loss in very different situations.
If you are looking out for a mortgage and have questions or concerns about the above-mentioned insurances speak to us today! We can help.