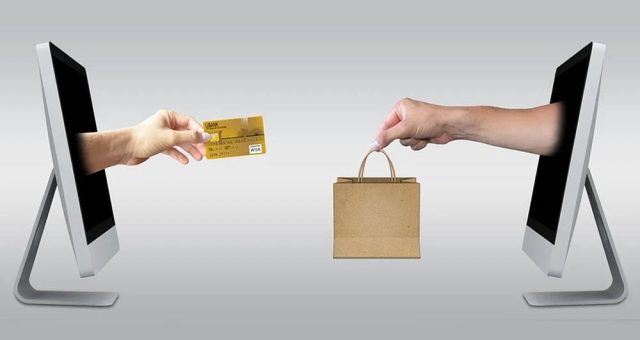 Fixer Upper: What You Should Know Before You Buy
Purchasing a fixer-upper home has become a trend in recent years for first-time homebuyers and repeat buyers who cannot afford a larger home or a better neighborhood. According to a survey by Realtor.com in 2019, "nearly 60% of potential homebuyers said that they were open to buy a home that needs renovations".
A fixer-upper home comes with many perks. You can buy a little dilapidated house for a bargain and create an ideal home. However, it is easy to become overwhelmed, so before you jump in make sure you have a thorough understanding of the upsides and downsides of this kind of home purchase. After understanding both these angles, you will be confident to make the right choice.
ADVANTAGES
A lower purchase price
Unquestionably, one of the main benefits of purchasing fixer-upper property is the price. It provides an opportunity for people who cannot afford the move-in-ready homes they desire, to own their property. Also, a lower sales price means a lower down payment.
Choice of neighborhood
In exchange for taking on a renovation project, homeowners get a chance to own a property in a neighborhood that may normally not be in their budget. Or to put it in another way, a fixer-upper home could be an opportunity to choose a locality that has good schools, better niceties, and conveniences like public transport.
Save on property taxes
Your local taxing authority determines your property taxes by multiplying a town's local tax rate with the assessed value of your home. This means that if you buy a fixer-upper house the assessed value for real estate taxes will reflect that, and it will most likely take time for the town or city to catch up on your renovations. Therefore, you will save money on property taxes when you first move in.
Add value to the asset
A home is an asset. As such, the value of your home can be enhanced when you invest in it. After you finish with the renovations it will be worth considerably more especially if you carry out projects that have the best return (ROI) like an updated kitchen, or an extra bathroom.
Freedom to customize your home
When you purchase a fixer-upper home you get a blank canvas that is ready for you to paint as you wish. You can transform the house into your dream home by making design choices to fit your unique needs such as remodeling the kitchen like what you always wanted, building a deck, or finishing the basement with a theatre room and wet bar.
DISADVANTAGES
Renovations can be expensive
There is always more risk involved in buying a fixer-upper because it is almost impossible to come up with an exact estimate of the costs. The labor and renovation costs may go up and it could outweigh your savings. So, if you have to remodel your kitchen or redo your bathroom you should look up the average costs before you write that big check.
If you have to make structural changes then you will need a permit which will increase your costs.
Surprises
There will always be unexpected issues when you buy a fixer-upper house. You cannot know what is hiding behind some walls or around a few pipes until you start your renovations. Unfortunately, even a thorough home inspection will not reveal everything, so you must be prepared to wind up with a lot of work and costs on your hands.
Extra Work
Fixer-upper houses cost less because they require more work than move-in-ready homes. You will have to research local contractors and work with them during the renovation process.
Many people find remodeling an old bathroom, painting a bedroom, or demolishing a room a chore but, there others who find it exciting and stimulating. Either way, be ready to get your hands dirty by doing some DIY projects
Time-consuming
Often, the remodeling process can take months before your home is move-in ready as it involves a long list of improvements. This not only needs time and patience but also could be troublesome if you are working with an expiring lease.
You may be able to handle some projects like painting and flooring but for other things like roofing, plumbing, and the electricity you will have to hire contractors you can rely on otherwise you will be at the mercy of their schedules.
LOAN OPTIONS
When you purchase a home that needs work you will need a loan that will help you finance your home as well as your renovations. Fortunately, there are several loan options that are designed to help you out in this exact situation. They are:
Freddie Mac's CHOICERenovation Loan
Fannie Mae HomeStyle Renovation Mortgage
FHA 203(k) Loan
VA Renovation Loan
Another type of loan that you can opt for is a conventional mortgage and then take a HELOC (Home Equity Line of Credit), or a Home Equity Loan to fund your renovations. For this, you will have to make a sufficient down payment so that you have at least 20%equity in that house.
FINAL THOUGHTS
If you are a person who enjoys a challenge, is creative, and does not mind getting your hands dirty, then a fixer-upper can be a great project for you. It will be full of personal touches and give you the satisfaction of creating a home that is uniquely yours.
Ultimately it is you who should decide which option is best for your circumstances. So, before you move forward do some research to help you make the right choice.
If you are planning on getting a mortgage for a new home or a fixer-upper contact us today at (877) 877 7575 to find out which loan option will work for your budget.