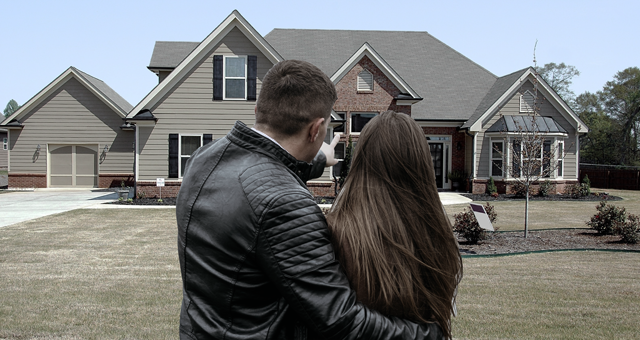 First-Time Homebuyers Guide to the Mortgage Underwriting Process
The mortgage process can be overwhelming and stressful at times even for an experienced buyer. For, first-time homebuyers the process can especially be intimidating as they are not sure what to expect. The considerable amount of paperwork required and the fear that they might be denied the loan can make the situation more taxing than it needs to be.
The most crucial part of the mortgage procedure is the underwriting process. This is a decisive stage and determines whether a mortgage is approved or denied.
Here is what you need to know about what goes into underwriting a mortgage and steps you can take to make the process seamless.
What is Mortgage Underwriting?
Mortgage underwriting is the lenders' process of analyzing your financial background to determine your eligibility for a loan approval, based on certain guidelines. Simply put, it is the lender's way to assess the potential risk that is associated with giving you a large home loan.
When Does The Process Start?
Once you fill out the loan application form and submit any supporting documents required, your mortgage loan will be submitted for underwriting.
What Documents Do Mortgage Underwriters Need?
The mortgage underwriter's job is to review all necessary documents. Each lender has a specific process and the exact documents you need to provide depends on your unique situation. In general, the documents required include:
ID and Social Security number
Pay stubs for the last 30 days
W-2s or 1-9s for the past two years
Federal Tax returns,
Current bank statements & proof of other assets.
Details of long time debts like student or car loans
Home appraisal
Credit Reports
What Does A Mortgage Underwriter Do?
Based on these documents the underwriter will evaluate a variety of factors to understand your financial situation and look for any potential red flags. The focus mainly will be on your credit score, credit history, assets, liabilities, appraisal, down payment, income, and employment history.
Many banks follow the Fannie Mae's and Freddie Mac's underwriting guidelines and typically require the following to approve of a mortgage.
Loan-to-value (LTV) ratio of about 95%
A good credit score above 680
Debt-to-income (DTI) ratio of maximum 36%
How Long Does The Process Take?
Typically lenders take 2 weeks to 30 days to approve a mortgage. This, however depends on the complexity of the mortgage and the additional information the underwriter may need to approve your loan.
What Happens After The Mortgage Loan Is Underwritten?
Once your application has been reviewed meticulously the underwriter will decide either to approve your mortgage, issue a conditional approval, suspend, or deny your loan.
Approved: The underwriter has given you the all-clear to go forward to closing on your property.
Decision Pending: This means that you have not provided sufficient information and the underwriter requires additional documentation to approve your mortgage. For example, some documents may be missing or your employment details could not be confirmed.
Conditional Approval: This means that your loan has been approved with conditions. Some common conditions are:
Providing documents like P&L (if you are a businessman)
Clarifying certain items on your appraisal report,
Explanation if a large amount is deposited in your account
College transcripts if you have graduated in the last two years.
Denied: Your loan can be denied due to some problems like high DTI, low credit score, or insufficient cash reserves. You need to find out the reason, especially if you have been pre-approved. Once you know the cause you can figure out the next best steps to get approved for another program or work on what was lacking and re-apply later on.
Tips For A Smooth Underwriting Process:
Given below are some tips that you should keep in mind to ensure your loan application sails through as smoothly as possible.
Make sure all your paperwork and documents are ready when submitting your loan application to reduce the time it takes to process your application.
Avoid making any large purchases or other financial changes during the underwriting process: Opening and closing credit cards and accounts and getting into more debt can change your credit score and will also affect your debt-to-income ratio.
Respond promptly: When your underwriter or lender reaches out to you for more information and supporting documents it is important you respond quickly. This will prevent your approval from being delayed.
Be upfront and honest about any financial challenges or credit problems you had in the past. You could also include notes or explanations for anything that can show up in your credit history or bank statements like missed payments, a recent large bank deposit, or withdrawal.
Keep in touch with your lender or mortgage broker frequently: By staying in touch the underwriter will know you are interested in the process and it will ensure a smooth mortgage approval.
Now that you are familiar with the mortgage approval process you will be better equipped to streamline the process and get approved quickly.
We at ratebeat mortgage work with numerous lenders to match your financial profile with the mortgage program that suits your unique situation. To learn more about your mortgage options feel free to reach out to our experts at (877) 877 7575