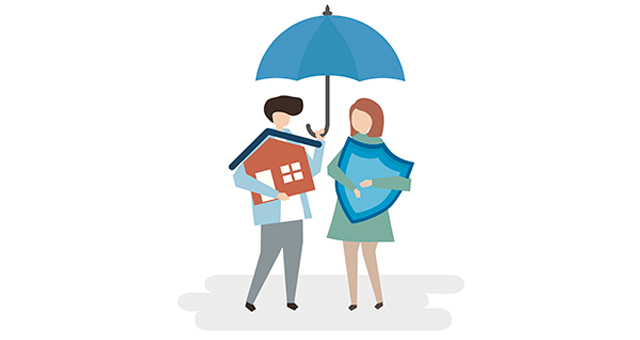 First Time Homebuyers: All You Need to Know about a VOR and How It Can Affect Your Mortgage Application
If you are applying for a mortgage your lender will consider several factors including your credit score, your debt-to-income ratio, and proof of income. Lenders may also require first-time homebuyers to sign a Verification of Rent (VOR) document to verify their rental history. This is usually required for persons who do not have a very good credit history or if the lender asks for it. If you are applying for a VA or FHA loan, for example, the underwriter will almost always ask the loan officer to verify rental payments to assess your ability to make on-time monthly mortgage payments.
Read on to understand what a Verification of Rent (VOR) is and how it can affect your mortgage application.
Verification Of Rent Basics
A Verification of Rent (VOR) is what it appears to be: a document that helps lenders verify your housing payments for the last 12-24 months.
While borrowers who presently own homes can have their mortgage payments verified through their credit report, first-time homeowners rental payments are not reported to any credit report agency. Therefore, first-time homeowners, particularly those who do not have a good credit history may not have enough information on hand to convince a lender about their ability to pay their monthly mortgage payments. This is where the rent verification comes in.
When borrowers sign a verification of rent from whoever they have been renting from, it proves that they have been paying a rental sum for the last two years. And, that they can make new mortgage payments as they move from renter to homeowner. However, when a VOR is required, lenders have different guidelines and methods for verifying the borrower's ability to make on-time monthly mortgage payments.
What is Included in a VOR Document?
Fortunately, the verification of rent paperwork is quite straightforward. You will need to provide some basic information about your previous landlords such as names, addresses, and phone numbers. You would also be asked to sign the form to prove that the lender has permission to gather information on your behalf. Finally, the contact information of the mortgage lender will be added to the form in case the landlord has any queries.
Other information about your quality as a tenant will also be included on the form, such as when you first occupied the property, if you had ever been late with your rental payments, and general information about you as a renter.
Do You Need Any Additional Documents?
In most cases, a VOR is all that is required of first-time homebuyers who make monthly payments to a management property company. However, in some cases, such as if your landlord owns only a single-family home that you are renting, the lender may request extra proof of timely rent payments, such as canceled checks, bank statements, copies of money orders, or other proof of payment for a specific period. The payee and amount being paid must be clearly stated in the documentation, and payments must be done regularly. First-time homebuyers should inquire ahead of time about any additional paperwork that their lenders may demand so that they may obtain them in time.
What Happens If You Are Living With A Friend Or A Family Member?
In other cases, a first-time homebuyer will be living with a friend or family member and is possibly paying for rent or contributing to the household by other forms of assistance. In this scenario, the lender may request 24 months of canceled checks to substantiate the amount you are or have been paying. Instead of canceled checks, the lender may also take bank statements showing regular cash withdrawals in the same amount, at the same time of the month. If you find yourself in this situation, it is a good idea to talk to your lender about what further proof would be required.
Why Is Verification of Rent Important?
Verification of Rent (VOR) is crucial as it demonstrates that you have been paying your rent for a set period and so are less likely to default on your loan.
Rent verification with a minimal payment shock is seen as a key compensatory feature. Rental shock is the difference between the existing rent and the new monthly mortgage payment expressed as a percentage. For example, if you are currently paying timely monthly rent payments of $ 1500 per month with no late payments and your proposed monthly mortgage payment is $1600, then there is hardly any payment shock. This will prove to the underwriter that you are capable of paying your mortgage payments without any problems.
Also, when the history of your rental payments is verified by landlords, mortgage lenders will be more prepared to accept risk and grant you a higher mortgage amount.
In addition, rental verification is a credit trade line that will strengthen the credit profile of buyers who do not have a very good credit score.
We are committed to helping you buy your first home. Contact the experts at Ratebeat Mortgage to learn more about the documents you will be required to sign for mortgage approval.