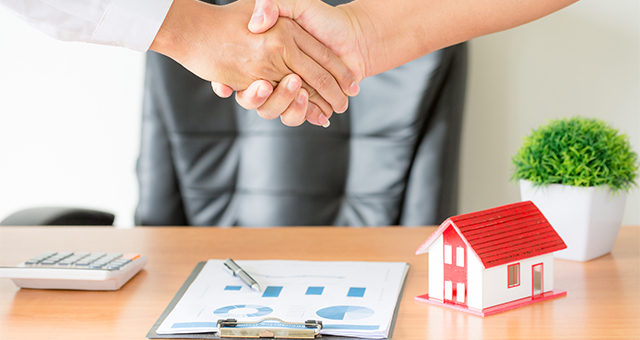 First Time Homebuyer? Important Questions to Ask Your Mortgage Loan Officer
Buying a home is a significant investment. For first-time homebuyers, it may seem overpowering at first as there are many factors to consider. They will have a ton of questions at the very outset from the basics of the home buying process to shopping for a mortgage. Curiosity may kill the cat, but when you apply for a mortgage asking the right questions can help you select the best mortgage solution for your needs.
Here are some important questions to ask your loan officer before you sign on the dotted line.
1. What Are The Different Types of Mortgage Loans?
There are many types of mortgages available. So, the first question you should ask your loan officer is what types of mortgages they offer?
The basic types are fixed-rate (15, 20, 30, or 40 years), adjustable-rate, VA, FHA, USDA, Jumbo, and interest-only mortgages. Besides, there are four subsets of mortgage types. They are conventional, conforming, government-backed, and reverse mortgages.
Questioning these options while in conversation with your lender will help you understand them better.
2. Which Is Best Option For Me?
Now that you know about the various types of loans available the next step is to find the right home loan that matches your unique needs as an individual.
Reputable lenders will want to know about you before explaining the loan types that suit your situation. So, make sure you give all the information about your circumstances and answer any questions asked. The loan officer will then explain the pros and cons of the different loan options, the terms available, and any additional special programs that you can qualify for.
While you cannot be an expert on mortgage loan options, you should have sufficient understanding that the loan product you and your loan officer choose is the right one for you.
3. What Will Be My Interest Rate & APR?
What is the interest rate? Sure, this is the question you may have already planned to ask and is the one benchmark we all understand. However, there are two different types of rates that lenders advertise. The first one is the basic interest rate and the second is the Annual Percent Rate (APR).
The available interest rate is standard throughout the industry. But, the interest rate you qualify for can fluctuate depending on your personal finance history. However, after consulting a few lenders, you can get the approximate interest rate you can qualify for.
The next very important question is what is the Annual Percent Rate? The APR is always higher than the interest rate as it accounts for fees and other mortgage-related charges. This will give you an apples-to-apples comparison between different mortgage lenders. However, if you are considering an adjustable-rate mortgage you will need to ask your lender about how often the payment interest rate is adjusted, the maximum annual adjustment, and the highest cap on the rate, index, and margin. You should shop around to find the one you are comfortable with.
4. Can I Lock In My Interest Rate?
Interest rates fluctuate frequently. So, once you have decided on a mortgage lender and have reason to believe that the interest rates may go up you may want to lock in your loan.
You should ask your lender the specific terms of the lock-in period. Find out when you can lock in at a certain interest rate and for how long? Additionally, you should ask if the lock-in protects all the loan costs and will it be given in writing. You can further enquire if the rate has a "float down clause" which means that you will be eligible for a lower rate if it happens to fall.
Locking in your interest rate can affect your mortgage amount, in the long run. So, you should do everything required to close on your mortgage on time and not make any changes to the mortgage application as it can zilch your interest rate lock.
5. What Is Included In My Monthly Payment?
This is probably one of the common questions to ask your loan officer if you are a first-time homebuyer. It will tell you what you are paying for. All mortgage monthly payments include interest and a part of the principal amount.
You should also ask if there is any pre-payment penalty if you decide to pay extra mortgage payments to pay off your loan faster. The answer should be a "No"
6. What Are My Estimated Closing Costs?
This is one of the most important questions to ask a loan officer as there are various fees associated with buying a home. They include application fees, origination fees, appraisal fees, home inspection fees, attorney fees (if any), and other miscellaneous charges. Your lender will provide you with a Loan Estimate within three days of completing your mortgage application. However, your closing costs can vary marginally from this initial estimate as title insurance, survey, and appraisal can charge as much as 10%. You must ask your lender to clarify anything that you do not understand.
If you are a first-time homebuyer, these are only a few of the many questions that you need to ask before you start the mortgage process. An experienced loan officer will answer these and anything else you are not sure about so that you have an in-depth understanding of what you can expect.
Contact one of our experienced loan officers today to get your queries answered. You can also call us at (877) 877 7575