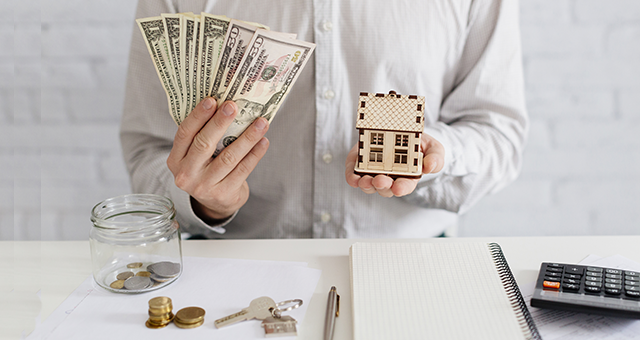 First-Time Homebuyer: 6 Money-Saving Tips
With rental costs increasing it is not surprising that many people are thinking of purchasing their first home. It can be a significant accomplishment and one of the biggest investments that you will ever make. That is why one of the first things that many first-time homebuyers look for is opportunities to save money. This may not be difficult as it may seem.
Here are six money-saving suggestions that will undoubtedly be useful.
1. Find An Expert Real Estate Agent.
As a first-time purchaser, you are unfamiliar with the complexities of the home-buying process. A reputable and knowledgeable agent familiar with the region can guide you through the process of finding the ideal home. Furthermore, the agent will most likely already have a few house possibilities, saving you time and money.
2. Choose The Right Mortgage Option
Many first-time buyers choose the typical 30-year mortgage arrangement. But, if you can choose an alternative mortgage, you might save a lot of money in the long run. Choosing a 15-year or a 20-year mortgage is one example. Aside from the benefits of paying off your mortgage faster, you might potentially save thousands of dollars in interest, as shorter-term mortgages have lower interest rates.
You could also consider paying an extra $100 per month if you cannot afford the 15 or 20-year term repayments. Any amount paid more than the stipulated mortgage payment is deducted from the principal only. Moreover, there are other financing options besides a conventional loan. One of these mortgage programs could be ideal for your financial circumstances!
3. Negotiate The Listing Price
When you have found the perfect home for you and your family, it may be tempting to match the selling price and finalize the deal as soon as possible. But, with such a large investment, you should do your homework first. Investigate housing costs in your neighborhood, consult your real estate agent, and look for comparable residences nearby. If you are willing and able to negotiate well, you might be able to chop a significant amount of money off your listing price.
4. Shop & Compare Homeowner's Insurance Rates
Some folks do not shop around when purchasing homeowner's insurance. Instead, they join the first company that contacts them.
Homeowner's insurance rates might differ from one provider to the next, so it is a good idea to shop around for fresh quotes before renewing your policy. Another company may provide a little lower rate. Even so, saving a little here and there builds up over the years.
If you do not want to change insurers, call your current one and inquire about reductions. If you bundle and purchase another policy from the firm, such as car insurance or health insurance, you may be eligible for a cheaper premium.
5. Negotiate Any Closing Costs You Can.
Closing fees might add up quickly if you pay for everything yourself. Appraisal fees, credit report fees, origination fees, and title fees are some of the common closing charges. They usually amount to roughly 2% – 5% of the purchase price. Many closing costs, fortunately, are negotiable. Do not hesitate to negotiate so that your seller pays all the fees or you do cost-sharing. This can save you thousands of dollars.
6. Invest in Home Inspections.
Yes, you may have fallen in love with the house, which appears to be your dream home. However, it is often important to remove emotions from the decision-making process, as first-time house purchasers often do. Home inspectors will inspect the property for any potential issues and you can move in assured that the house is in good condition.
Secondly, typically, a home inspection will allow you to negotiate the price of the home to account for essential repairs. To make money, you must sometimes invest.
At the worst, the inspector's report may allow you to back out of the agreement if the house has major, unexpected problems.
Ratebeat mortgage professionals are there to assist you in determining the right mortgage to suit your individual needs. Call us today to find out how you can reduce your interest rate and save even more money as a homeowner.