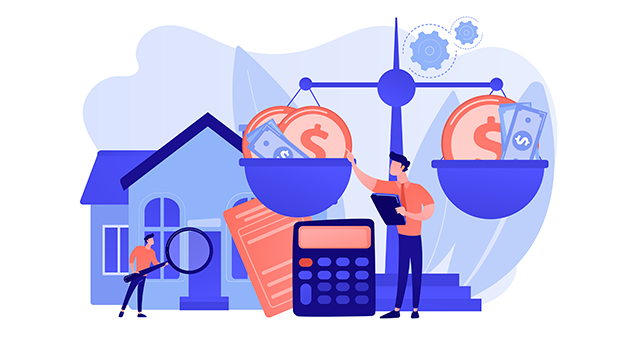 Financial Do's And Don'ts When Getting Ready to Buy a Home
If you intend to purchase a home, you will most certainly be concerned about the financial aspects of the transaction. You do not have to worry about securing a mortgage if you have a long history of steady income. However, you must carefully plan your purchase to prevent extra long-term financial stress.
In this article, we will look into some financial do's and don'ts to keep in mind when buying a home for the first time.
Financial Do's of Buying a Home
1. Start saving for your down payment early: Depending on the sort of mortgage loan you qualify for, you may need to save anywhere from 3 percent to 20 percent of the buying price of your home. However, paying more upfront (about 20%) will save you money in the long term. It will lower your interest rate and save you from paying for PMI (private mortgage insurance).
2. Check your credit score to ensure it is accurate and fix any discrepancies: Your credit score plays a direct role in deciding the amount you can borrow (if any), the interest rate, and the type of mortgage you qualify for.
3. Make sure you budget appropriately for closing costs: They can soon build up and be unexpected. Plan to pay between 2% to 5% of the total loan amount.
4. Get pre-approved early: This will help you shop for homes in the price range you can afford and speed up the process once you find your dream home. Remember to remain within your pre-approved budget parameters to avoid straining your finances.
5. Research your state and local homeownership assistance programs: In addition to Federal programs like FHA, USDA, and VA home loans. You may be eligible for down payment help or other benefits if you are a first-time homebuyer and/or your family's income qualifies for such assistance.
6. Think of your real estate agents, loan officers, and home inspectors as your coaches: Each of them has a distinct set of skills and experience that will aid you in achieving your objective. If you are self-employed, you might want to consider hiring a CPA.
Financial Don'ts of Buying a Home
1. Do not buy a home unless you intend to live there for at least five years as you will be wasting money on closing expenses when you have to/choose to relocate later. The longer you stay in one place, the more likely you will recoup your transaction expenses and can sell for a profit. Renting may be a wiser option if you will only be in the area for a limited time owing to work or family obligations.
2. Do not forget to budget for all the fees associated with purchasing a home such as a mortgage, taxes, insurance, and HOA fees. Your housing costs should not exceed 25% of your monthly income. This guideline ensures that you have money left over for things like a car, medical expenses, emergency funds, clothing, vacation savings, and entertainment. Even if you qualify for a larger loan amount and monthly payment, it is usually a good idea to avoid buying a property at the top of your budget.
3. Do not take any new debt or open new credit cards at the time of closing on your home: Big purchases like a car or furniture and credit card balances will add to the amount of debt you have to pay every month and negatively impact your credit score and debt-to-income ratio. This can ruin your chances of securing the mortgage you need to purchase the home as it is the most important element lenders assess when reviewing your mortgage application.
4. Do not use your retirement accounts (401(k) or IRA) to purchase your home: It could be tough to make up for lost retirement savings. You will have to invest more in your retirement funds later to catch up because you are diminishing your overall earning potential. This can be difficult if you are taking on a mortgage payment. Secondly, you should not look to spend the money you have invested for your long-term future needs.
Conclusion
The above guidelines can help you avoid future financial difficulties in paying your mortgage and afford the home you buy. Make an intelligent purchase and stick to your budget to select a home your family will love and enjoy for many years.