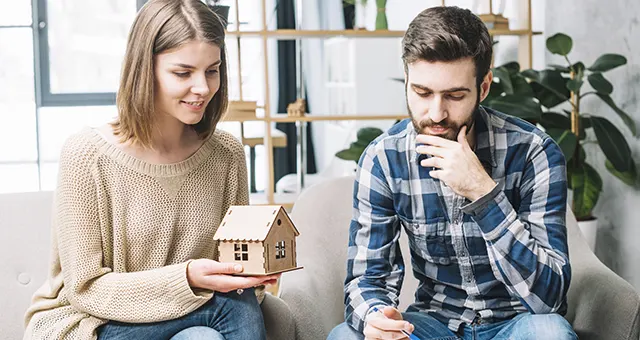 Experts Say That America Is In a "Housing Recession": Advice for Buyers
Government assistance provided at the start of the coronavirus pandemic triggered an unprecedented housing boom. Mortgage rates were at an all-time low, making homes more affordable. However, the pandemic-era mortgage deal is over. The real estate frenzy has abated and home sales have slowed dramatically in just a few months.
The Fed raised its interest rates earlier this year to counter inflation and intends to do so in the future too. This indirectly leads to an increase in mortgage rates. Home prices are also at an all-time high. This has many economists concerned that we are on the verge of a "housing recession."
For example, the average 30-year fixed mortgage rate was 5.92 as of Friday, August 26th from below 3.3% at the beginning of 2022. The existing home sales also fell by 5.9% in July as compared to June, marking the sixth straight month of decline — and a down of more than 20% from the previous year.
According to Jen Holland, an ERA Key Realty realtor in Massachusetts "Some buyers left sales because they were uncertain, or because they wanted to wait for prices or interest rates to fall." People appear "frozen," she says, or "as if the most stable thing for them to do is nothing."
Advice For Buyers
Do not bargain like it is 2008:
Because this is not a "name your price" market, you must still make reasonable offers rather than offers far below market value. Some buyers assume that we are heading towards a 2008 housing crisis, but, this is not the case and the housing market is not about to collapse. For example, a home was listed for $455,000 and a buyer offered $335,000 (the final closed price was $450,000). Great if you get lucky at a low level. Simply put, being reasonable rather than lowballing is probably a better strategy.
Do Not Make A Hasty Decision
Properties that were selling in hours a few months ago are now on the market for weeks. This is a significant benefit for buyers because it allows them greater flexibility. They need not make a hasty decision and can ponder for a few days before they make a bid for a home they feel is right for them.
However, if you find the perfect home, act quickly as properties that check all the boxes continue to sell quickly. The Realtors Association reports that properties were on the market for an average of two weeks in July, down from 17 days the previous year.
Ask For Credits (if possible)
Many buyers are requesting credits to help with closing costs or repairs. So, talk to your agent about whether the market will allow you to do this. Remember that this will not work in every price range or situation.
Try To Negotiate A Lower Interest Rate
Discuss with your loan officer what steps you would need to take to lower your mortgage rate. You can buy mortgage points to get a lower interest rate, or if the seller is willing to give you a credit, consider using it to get a lower interest rate. Lowering your monthly payment can be a huge financial win.
Do Not Overpay
While it is unwise to lowball as a strategy, try to get the price as low as possible. Local statistics show that even when properties receive multiple offers today, they do not tend to bid up to the ridiculous levels seen last year. In general, you probably do not need to offer as aggressively as you did two quarters ago.
If possible, try to get in for less than the list price, as this is becoming more common. Keep in mind, however, that this is a case-by-case situation that is heavily dependent on how much the property is worth and how close the pricing was to market value.
Should You Buy Now Or Wait?
Buyers should consider their budget, income stability, and emergency funds before entering today's housing market, regardless of market conditions.
How long you plan to stay in the home can also influence whether you buy now or wait. If you do not intend to stay in your home for at least five years, purchasing now may cost you money if the market falls and you want to sell.
Furthermore, you may find yourself priced out of the market and lose out on your dream home if interest rates continue to rise and home prices do not fall sufficiently to compensate for high loan costs.
Finally, as rents are also rising dramatically it may be worth buying a home to get out of the rent pressure.
Contact our experts today to get the best rate with minimum fees. Even a small difference in your interest rate could save you hundreds of dollars each month.