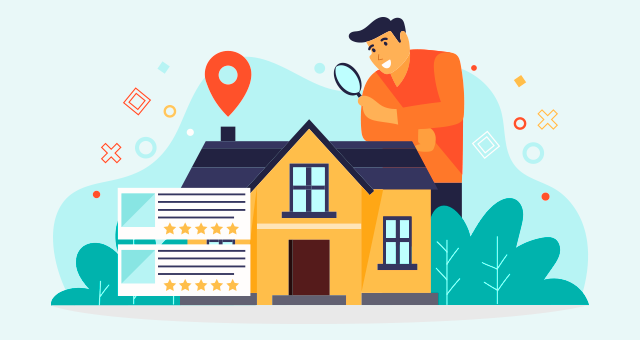 Closing On A Home: The Importance of A Final Walk-Through
You have tackled a mountain of home buying tasks and now you are about to close on your home. Your level of excitement is likely high as you are reaching the finish line. However, there is still one last step to take before you finally close on your home and that is the final walk-through. Closing on a purchase is a busy time and you might be tempted to skip this crucial step. However, you should not do so, as many things should be inspected and not overlooked.
Here is a run-through of what a final walk-through is, what to look for, and why it is important.
What Is A Final Walk-Through?
A final walk-through is also sometimes referred to as "a pre-closing inspection". As the name suggests, it is the buyer's last chance to inspect the property before the home purchase is completed.
The purpose of this visit is not intended to find new issues or redo a home inspection. It is an opportunity for the buyer to verify that the agreed-upon repairs have been completed and to check for any new issues that may have cropped up since the home inspection as well as to get familiar with the home's systems.
When To Schedule Your Final Walk-Through?
The final walk-through can be performed anytime from a few hours to a few days before closing. Ideally, it should be scheduled 24 hours before the closing date. The reason behind this is that the sellers would have moved out their possessions completely by then and you can have a better look at the place for any issues like damaged floors and walls.
Another reason to schedule the final walk-through closer to closing date is that it is less likely that any unanticipated problems will turn up like a storm that can cause water damage the day before your settlement. Any damage will be your responsibility even though it took place before you are the official owner of the place.
Tip: The best time to begin the final walk-through is just before dusk. This will allow you to inspect the exterior of the house and grounds and then move in. It is easier to identify lighting issues both inside the house and outdoors when it is dusk.
What Should You Take With You To The Walk-Through?
First of all, make sure that you take your real estate agent along with you to guide you during the walk-through. Having a professional at your side will make the process smoother and give you peace of mind.
The other things that you need to take with you are:
The Purchase Agreement: This legal document will list everything including home appliances or other items that are included in the purchase as well as any repairs that the seller agreed to make.
Home Inspection Report: You can use this to review the issues that the home inspector flagged and check to see if they have been resolved.
Pen, paper, and sticky notes: To make detailed notes of any findings during the walk-through and mark any areas in the home that you need to address soon like mold or drywall.
Your mobile phone or camera: To take photos and videos of anything that concerns you in and around the property.
Flashlight: It will be handy to look into recesses inside cabinets and closets.
Something to Test the Electrical Outlets: Phone charger or some other device like an A/C charger that can help you check the electrical outlets.
Finally, do not forget to take your final walk-through checklist with you.
What To Look For On Your Final Walk-Through
The most important step of the final walk-through is to ensure that your soon-to-be home is move-in ready. The four main areas that you need to focus on are:
Status of Agreed-Upon Repairs: This is your chance to check if the seller has fixed the problems that were agreed upon. You should review and check them with your home inspection report and other correspondence related to requested repairs. Ask the seller for receipts or records and warranty information of the repairs completed after the home inspection.
Any New Damage to The Property: You should also check to see if there is any other new damage apart from the issues the home inspector identified during the home inspection. Did the sellers break something while moving out? Look for damages both inside and outside the house and any cosmetic issues that would be costly to fix.
Items The Seller Agreed to Convey: Make sure that everything you expect is still there. Often the seller will agree to include certain items like kitchen appliances, the washer and dryer, window treatments/covering, or furniture. Everything will be detailed in the purchase agreement. Check to see if they are present and accounted for. Also, test all the appliances like running the dishwasher and washer that were included in the purchase.
Electrical, Plumbing, and HVAC System: As you move through the home, test all electrical switches and outlets. Check the kitchen sink, toilets, and all bathroom faucets (including the showerhead). This will alert you to any electrical or plumbing problems. Also, do not forget to run the HVAC system to check for both heating and cooling.
Why Is The Final Walk-Through Important?
The final walk-through is a crucial step that should not be overlooked. There are a few reasons for this. First the final-walk through will ensure that the property has been kept in the same condition as after you had completed the home inspection. Secondly, you can make sure that all the stipulated repairs have been completed and are up to standard. Finally, you, as the buyer, will not end up paying more for the home due to problems that suddenly arise at closing like a plumbing problem or an appliance that does not work.
If you have just started looking to purchase a home, speak with our mortgage expert today.