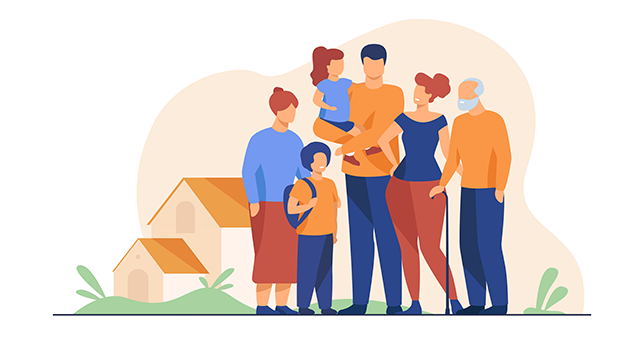 Buying A New House? How to Select The Best Tenant For Your Current Home
If you are buying a new home and wish to rent out your current one, it is critical to find the perfect renter. A rental property can generate long-term income. However, the people you choose to reside in your home will have a significant impact on your experience as a landlord, so choose wisely.
Check out these five tips to choose the right tenant for your property.
1. Run A Credit Check
Even if you are not obligated to do a credit check on a possible renter, understanding how they manage their credit can help preserve your investment in the long term.
Good credit applicants are more likely to pay their bills on time. As a result, they are more than likely to pay their rent on time. You can request a credit check from each of the three credit bureaus—Trans Union, Equifax, and Experian. They may charge a fee, but it's common to ask the potential tenants to pay the credit check fee. Keep in mind, that you will need your prospective tenant's permission and prove that you are the actual landlord before you run a credit check.
2. Verify Income
Don't take anything a prospective tenant says about their salary at face value. Verify their income to ensure that they can afford to pay their monthly rent regularly. Request a copy of their most recent pay stubs or a letter of verification from their job – on company letterhead. You could also call the company directly to confirm the length of their employment, attendance record, and monthly earnings. Ideally, their monthly rent should not exceed 28 percent to 30 percent of their total monthly income. For example, if you charge a rent of $1,500 per month, their monthly gross salary should be roughly $4,500.
3. Calculate The Debt-To-Income Ratio
The Credit report reveals not only the renter's payment history but also the amount of debt they owe. Even if the person has good credit and a monthly income of three times the monthly rent, their debt obligations may make it impossible for them to pay their monthly rent. So, it is important to figure out their debt-to-income ratio.
To figure this out, sum up all of their minimum monthly debt payments (including rent) and divide it by their gross monthly income. The debt-to-income ratio should be between 36 percent and 43 percent.
4. Check References
It's a good idea to ask for references from prospective tenants to get a decent idea of how you will get along with them. Ask for at least three references. One of these could be a friend or colleague, an employer, or anyone else who knows them extremely well.
The other two referees should be the tenant's previous landlords. This is because, if the renter was a problem, the present landlord may be eager to say anything to get rid of the tenant. Consider posing the following questions to non-family references:
Are they trustworthy?
How have they demonstrated accountability?
Do they appear to be well-kept?
Consider posing the following questions to prior landlords:
Was the applicant on time with their rental payments?
Did they move with at least one month's notice?
Did they create any damage that was not the cause of natural wear and tear?
Were they considerate of their neighbors?
Did they express their dissatisfaction frequently?
Why did they leave the property?
Were there any violations of the lease?
Character references are a significant factor in choosing the perfect tenant for your rental property.
5. Trust Your Instincts
You can screen all you want, but your instincts are sometimes the best judge of character. If you have a strong preference for one tenant over another, that is the one to choose.
After all, your home is a personal matter, and you want to get along with everyone you work with. If something seems a bit "off" or you believe there may be a conflict, it may be worthwhile to wait for the appropriate tenant to come along.
Conclusion
Finding the ideal tenant is not always straightforward. However, if you invest time and effort into learning as much as you can about your applicants, you will be able to make a well-informed selection that will pay you in the long run.