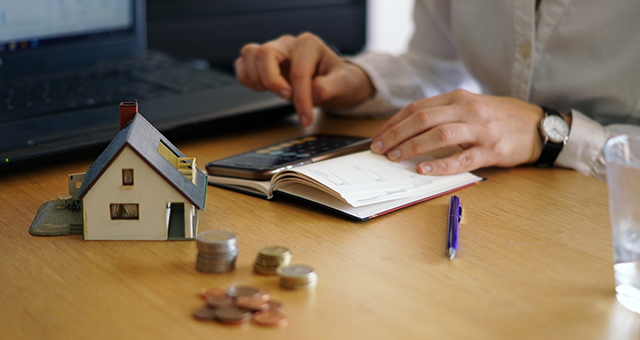 Budgeting for Your First Home: Regular Monthly Costs You Need To Consider
Purchasing a home is a significant financial investment. However, this is only the first step. The various recurring expenses you must bear continue long after the transaction has been completed.
You do not want to fall in love with a house only to discover that it is unaffordable. Therefore, you must factor these costs into your budget when you plan to buy a home.
1. Mortgage Payments
Let us begin with the most evident cost. When buying your first house, you will almost certainly need to take out a loan from a mortgage provider. So, unless you pay cash for your property, you will have to make a monthly mortgage payment. The majority of your payment will go towards your mortgage interest when you initially purchase your property. You will pay more towards the principal as time goes on.
The size of your mortgage payment is determined by several factors, including the cost of your home, the size of your down payment, your interest rate, and the length of your loan.
Purchasing a home in a major metro region will always be more expensive than purchasing a home in a rural area.
2. HOA or Condo Association Fees
More than 70% of houses on the market are part of a Homeowner's Organization (HOA). This implies that when your dream property hits the market, it is likely to be part of the HOA or Condo Association.
Condo Association fees go towards keeping the buildings, facilities, outdoor spaces, and other features of condo living in good working order.
Homes that are part of a homeowner's association are subject to monthly HOA fees. These fees go towards the upkeep of the neighborhood like snow removal, trash and recycling pickup, and water and sewage maintenance.
HOA or Condo fees can range from $100 to $1000 per month depending on the neighborhood or services. You should consider this when looking at different properties because it might be a considerable monthly expenditure. Even if your HOA or Condo Association payments are due once a year, set aside money each month to avoid being smacked all at once.
3. Property Taxes
This is one of the significant costs that every homeowner will have to pay. It is the percentage of the home valuation (not the market price) that a homeowner pays each year to fund public expenses such as schools, roads, pipelines, parks, and sidewalks.
Property tax is calculated as the local tax rate multiplied by the assessed home value and is paid annually. The current annual tax on a property can be obtained from the seller or the seller's real estate agent. Also, find out when the next tax assessment is scheduled and whether the selling of the home will increase the tax.
When you have a mortgage your property taxes are usually paid to your lender in monthly installments. The lender will hold the funds in escrow and pays the full amount of your property tax before it is due on your behalf.
The amount of property tax you pay varies widely by state, county, and neighborhood. So, you should consider this before buying a home.
4. Private Mortgage Insurance (PMI)
If you put down less than 20% on a home, your lender will almost certainly ask you to purchase private mortgage insurance (PMI), which will be added to your monthly mortgage payment. This policy safeguards the lender if you default on the loan.
PMI is available to borrowers of conventional and other types of mortgages. The cost varies greatly based on the type of mortgage and the amount of money you put down. After you have paid down your mortgage to an 80 percent loan-to-value (LTV) ratio, you can request that your mortgage insurance be canceled. If you plan to put down less than 20 percent make sure you figure out how much it will cost you ahead of time.
5. Homeowners Insurance
You will almost certainly be obliged to purchase homeowners insurance if you have a mortgage on your property. Even if you buy your house outright, it is a good idea to have insurance cover as it secures your home against a catastrophic disaster, vandalism, or liability. The cost of homeowner's insurance is determined by several factors, including where you reside and the type of coverage you select.
6. Utilities
You normally pay some utilities when you rent an apartment, such as electricity, gas, and cable/internet. Homeowners, on the other hand, are responsible for additional utilities, such as water usage, gas, sewage, trash removal, and recycling fee. These costs vary depending on region, but as a general rule, the larger the property, the higher the utility expenditures. Though they may appear slightly higher each month, do not let them sneak up on you and turn into really shocking costs.
7. Home Maintenance & Repairs
The other biggest out-of-pocket expense you will have to budget for is maintenance and repairs. Your home will require upkeep over time, and if you have been a tenant, maintenance was probably the responsibility of your landlord. Home maintenance expenditures can range from modest charges such as air filter replacement to big costs such as roof replacement.
When it comes to first-year costs, your agent and home inspector can assist you in determining what the routine jobs will cost in your neighborhood. As a general rule, maintenance costs should be around 1% of the value of your home each year ($3,000 on a $300,000 home). This might vary greatly from year to year, and for older homes, it can be much higher.
Conclusion
When looking for a property, first-time buyers frequently have excessively high expectations about how much they can afford. One of the major reasons for this is that they are unaware of all of the costs.
The bottom line is that you should be aware of the costs of owning a home and its associated bills before it is too late. This will help you avoid getting into a cleft stick with excessive housing costs.