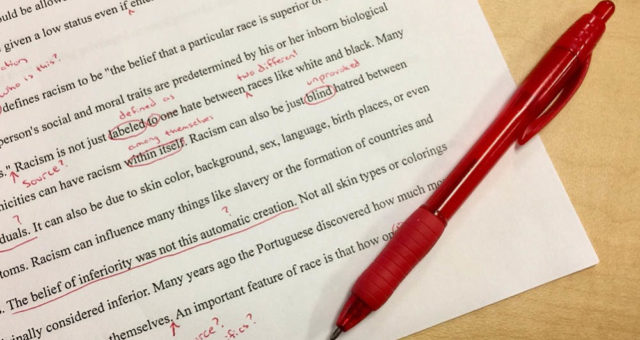 Avoid These 6 Most Common Mistakes First-Time Home Buyers Make
Are you gearing up to buy your first home? It is no secret that shopping for a home is an overwhelming experience for most first-time buyers and the process is very different than any other financial transactions.
Since buying a home is one of the biggest purchases you will make, you will aim to buy a home you love at a price you can afford. But, between the confusing terminology and logistics, it is all-too-easy to make the wrong move or wind up making an unwise investment.
You can skip the buyer's remorse by avoiding these five classic home-buying blunders that can set you back financially and cost you the chance to buy your dream home.
Not Getting Pre-Approved For A Mortgage

The last thing you want to do is find the perfect house that fits your budget but realize you cannot afford it! This is because what you think you can afford and what the bank is willing to lend you may not match up. To prevent this from happening you should make sure to be pre-approved for a loan before placing the offer, especially if you have poor credit or unstable income. It will not waste the seller's time, the seller's agent's time and as well as your agent's time if you sign a contract and then discover later the bank would not lend you the amount you need or that it is willing to give you terms you find unacceptable. Being pre-approved will also send a message to the seller that you are a serious buyer who's credit and finances meet the requirements needed to get the loan.

Underestimating The Costs Of Homeownership

Another aspect that you need to focus on after you purchase a house is the other home-buying expenses that can surprise you if you are not ready. As a renter, you did pay bills like the gas bill, the oil bill, and cable bill. But a new home can come with entirely new expenses like closing costs which can be 3-4% of your home's value and the moving expenses. You will also have to budget for property taxes, home insurance and any repairs the house needs (which can sometimes include expensive items like a new furnace or new roof).

If you buy a condo then you will have to pay the monthly maintenance costs whether anything needs fixing or not. Even cooperative apartments will be subject to similar costs.

Focusing On Style Over Structure

This is potentially a two-fold issue and both of them can be problematic. The first scenario is you pass on a near-perfect house because it needs some paint and cosmetic updates, but has great structure and a great location.

It can also go the other way round. Finding a house that is updated with beautiful fixtures, finishes and decorated beautifully. This is a rookie home buying mistake because you get so busy looking at superficial details that you forget about things that are not easy to fix like structure, location, the yard or that it is on a busy road.

So, when shopping for a house you should keep in mind both the cosmetic details that can be altered as well as those that are expensive or impossible to fix.

Waiving the Inspection

You should never buy a house without doing a home inspection. A home inspection is one way to focus on the structure over the style of the house. Though a professional inspection will cost you about $300-$400 it is money well-spent as it will help you avoid potential disasters after closing. The inspection will include a thorough review of the home's structural elements and plumbing, heating, electrical and cooling systems. This will give you the information you need to decide whether you will buy the home or negotiate with the seller to reduce the price or fix the problems.

Letting Emotions Influence Your Decision

You should never let your emotions get the best of you when you are searching for a home. Feelings for a home can blind buyers and they can end up overpaying for the home. Buyers can also get caught up in the heat of the bidding war or conversely, they get so exhausted and discouraged by the process that they settle for a house that is not right for them. So, you need to be level-headed and remember that buying a home is a serious commitment and you will have to live with it for years to come.

Making a Big Purchase or Switching Jobs While Closing

Though it may be tempting to go out and buy things for your "soon to be new home" you should avoid the temptation as opening a new line of credit can dinge your credit score. Borrowing money for a big purchase like furniture or opening a new credit card can impact your pre-approval, mortgage approval and create problems for your underwriter. It can even jeopardize your closing. First-time homebuyers especially often learn this lesson the hard way. According to Ross, "This is a financing red flag." You can decide on your next purchase after closing.
The above list is not an exhaustive one, as there are dozens of other home-buying mistakes to watch out for like choosing the wrong mortgage financing package and not focusing on your family needs. However, it gives you a few ideas about the potential pitfalls ahead of time so that you can protect yourself from making these costly mistakes and shop with confidence.