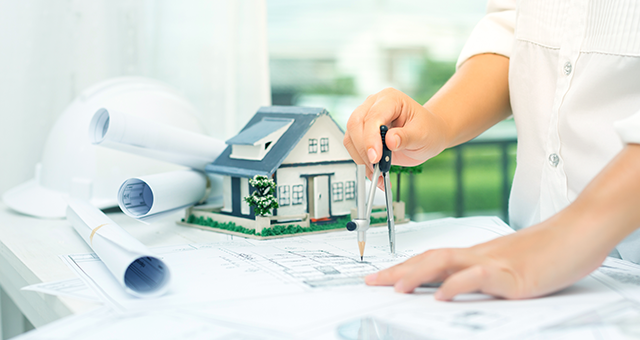 A Quick Guide To Planning A Home Addition
Building a home addition is usually a move to expand the living space to meet a specific need. If done right it will be worth the investment and the effort. It will not only create the space you require and increase the functionality of your home but also boost the market value of your property. However, remodeling a home is no small feat. While you may be excited about an extra bedroom, a relaxing sun room or a home office keep in mind that it requires research and proper planning to ensure quality results.
So, here are some things that you need to consider before you get started.
1. Identify Your Goals
Before diving into a major remodeling project be sure to determine your goals and what you want the final result to be. Though home additions have their share of rewards and benefits they are not always required. For example, if you are looking to add a bit more space you could simply do some rearranging or update larger furniture to make any area in your house bigger. You need not go in for a full-on home remodel.
You do not want your remodeling project to be an ill-advised one. So, first look at all angles and when you are confident that a home addition is the best solution, look for project inspirations that will bring your vision to life.
2. Set A Budget
If you have an unlimited budget then you have boundless options for any construction. You can choose any design your heart desires. If that is not the case then your budget will direct the design you can achieve. However, you do not always have to pay for a home addition out of pocket. You can finance your project by taking out a home equity line of credit or home improvement loan. Once you have determined how much you can afford draw up a budget and work on the designs and other particulars of your home addition project.
There is always a battle between what you want and what you need. You should weigh things according to their level of importance and priority. Prioritizing what is important will help you achieve the level of style and function you desire.
Design Your New Space
Once you have set your budget, it is time to come up with the architectural and aesthetic details. Though the design of your new home addition will depend on your tastes and preferences, it goes without saying that it has to complement the existing structure. Also, ensure that your dream designs are visually appealing and functional as well.
If you have some experience using home designing software, going the DIY route to draw up the layout is fine. But, if you have zero experience or skills enlist the help of an architect to bring your dream to life.
3. Building Codes and Zoning Laws
One of the most common mistakes that homeowners make is thinking that they can make any addition to the land they own. However, there are certain building codes and zoning regulations that can prevent a homeowner from initiating certain projects or remodeling their homes to some extent. You would not want to spend a lot of money and time on a project that you will be forced to take down. So, before you draw up your plans for a home addition you should review all the local planning and zoning regulations and ensure you have the space for your addition. If there are any concerns then you can make adjustments accordingly.
4. Work With The Right Team
A home addition is not a DIY project as it involves significant building work. Good for you if you have some expertise in construction. But to ensure that everything is finished to luxury standards then the best thing is to work with the right design and construction team. Check references, view portfolios, ask for recommendations, and shop around to choose the right team. Remember, that the size of the team and type will depend on the scale and complexity of the project. With the right construction crew at the helm, you can turn your plans into reality and your home addition will turn out exactly the way you want it to be.
If you are planning a home addition and have questions about financing the project, call us today!