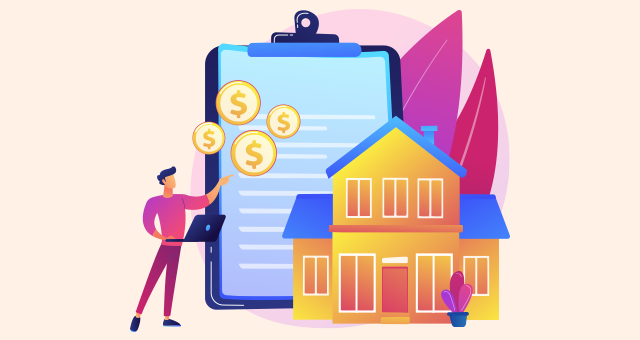 A Home Equity Loan Or A Refinance? Which Is The Best Option For You?
Due to the economic effects of the COVID-19 pandemic, the mortgage rates in the US are at historic lows for the past year. Many Americans have taken advantage of this situation to refinance their homes or take out home equity loans.
Both these are useful financial tools to cash out on your homeownership. But, they are not the same. There are some key differences between these two transactions that you need to understand. Let us discuss how a home equity loan and a refinance works and some things you need to consider when deciding on which is the best option for you.
Refinance
Typically there are two methods to refinance:
Rate & Term Refinance: This refers to replacing your current mortgage with a brand new home loan. This new loan comes with a lower interest rate and fresh mortgage terms( like changing to another 30 years or a shorter 15 years) or switching mortgage types( from an adjustable- rate to a fixed rate).
Cash-Out Refinance: In addition to replacing your existing mortgage for a lower interest rate and loan term it allows you to increase the loan amount and put money directly in your hands.
Home Equity Loans
A home equity loan is also sometimes referred to as a second mortgage. You are borrowing against the equity you have built-in your property. For example, if your home is worth$300,000 and you have paid off $100,000 you can access about 80% of this amount, which will be about $80,000.
This will be a new loan separate from the existing mortgage that you will repay over a set amount of time.
What Are The Differences Between A Home Equity Loan And A Refinance?
Refinancing pays off your current mortgage in exchange for a new home loan, while a home equity loan is an additional loan.
Home equity loans generally have higher interest rates than refinance loans because they are second lien loans.
Refinancing may require a higher credit score than an equity loan. But, you can still qualify for an FHA loan with low credit scores.
Refinance loans are easier to qualify for than home equity loans.
Home equity loans have lower closing costs than a refinance.
How to Decide Which Is Best For You?
There are a several things that you need to consider before you decide whether to refinance or take out a home equity loan.
Determine your main objective: If your primary goal is to get new mortgage rates and terms as well as a one-time source of cash then refinancing will be right for you. But, if you need access to cash for education expenses, a major home improvement or to pay off high-interest debt, then home equity will be your best option.
Consider how long you intend to stay in your home: If you refinance you will likely have to pay 2%-3% of your loan amount as closing costs. To recoup this amount you will need to stay in your current home for at least eighteen months. So, if you do not plan to stay in your home for a long time then a home equity loan will be the right one for you.
Check out your credit score: Your ability to get a refinance or an equity loan depends on your credit score and will make a difference in the loan program available to you.
Shop interest rates and compare closing costs: You will need to compare the interest rates on a home equity loan vs. a refinance. However, even though home equity loans have higher interest rates, they do have lower closing costs than refinance loans. Refinance loans are generally for 30 years whereas home equity loans are for about 10 -15 years. As a general rule of thumb the shorter the loan term the lesser the interest you will pay. But shorter loan terms will have higher monthly payments.
Know Your Finances: Choosing between a home equity loan and a refinance will depend on your financial obligations. A home equity loan is a second mortgage. So, you will need to manage both your mortgage as well your home equity loan payments at the same time. This can be risky if something happens to your income.
Consider Your Tax Implications: You need to take into consideration the tax implications of both transactions by discussing them with your tax professional.
Contact Our Specialists
Ultimately, when it comes to refinancing vs home equity loans you must choose the right route for your circumstances. If you are still undecided about which option is best for you or want to learn more, contact us here at Ratebeat mortgage. Our experts can help you with your questions and advise you on what is best for your financial health.