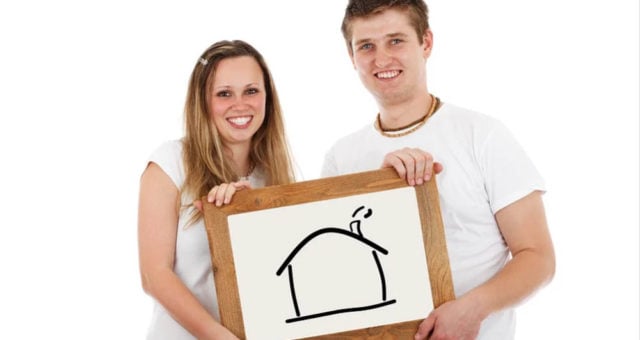 A Guide For First Time Hombuyers
One of the biggest financial decisions that you will ever make will be purchasing your first home. It is important that you take this decision seriously as buying a house can be a complicated, stressful and time-consuming process. It is all about asking questions, knowing what is expected of you and meeting deadlines. However, knowing what to expect can help you confidently find your way to your new home.
Here is a step by step guide to ensure you are ready to purchase your first home.
STEP 1: Check-Up Your Credit Report

Your credit score and history matters a great deal when you buy your first home. A low credit score will significantly decrease your chances of getting a manageable interest rate and you may also not qualify for the loan. So, it is smart to check your credit report before contacting a lender. You can see what your profile looks like to your lenders and take the necessary steps to improve your score if necessary.

Tips to Improve Your Credit Scores:

Take a close look at your credit reports. If you find any errors contact the credit bureaus and file a dispute.
Pay your bills on time every month as on-time payments and low utilization makeup 65% of your credit score.
Put a hold on new loans or credit cards until after closing.
Set up auto-pay to avoid late payments.

Improving your credit scores can take time, but with a few lifestyle changes, you will be able to improve your credit scores fairly quickly.

You can get a copy of your credit report for free from all the three credit report agencies by visiting www.annualcreditreport.com. You can also get your credit score included in your credit report by paying a small fee to the reporting agency.

Step 2: Determine How Much You Can Afford

Before you go house hunting you should decide how much home you can afford. A good rule of thumb is that you keep your mortgage as well as your taxes and insurance between 25% and 30% of your income. However, make the decision keeping in mind your daily obligations, and retirement savings.

STEP 3: Get Preapproved By a Lender

It is smart to get pre-approved for a loan before you start your home search. For a preapproval, the lender will pull your credit report and ask that you provide financial documents (W-3 statements, bank accounts statements, paycheck stubs, etc.) so that they can verify your financial situation. After this, you will be given a letter that states the amount they are willing to lend you. If you get a multi-offer situation, then being pre-approved will give you the edge because it helps the seller know that you are a serious buyer and that you will be approved for a loan that is large enough to purchase their home.

STEP 4: Find a Good Realtor

Once you have decided on how much you can afford and are pre-approved you should find a good realtor. This person will be your lifeline through the home buying process. Nowadays it is easy to check reviews online and select a realtor. You can also meet a few agents and ask some questions.

Realtors' expertise in the home buying procedure, knowledge of the area you want to live in, and their negotiating skills can be very useful. They also have listings that are not made public yet and many sellers do not like to work with individuals. The best part of it is that you do not have to pay the realtor any fee, it will be paid by the owner of the home.

STEP 5: Start Looking At Houses & Make A Purchase Offer

Now, you can start touring homes. By now, you would have talked things over with your realtor and both of you know what you need in a home. Look up listings online and your realtor will also come up with properties in your price line. You will then get to see a lot of houses and it will be hard to remember each home. So, you need to write down some points, take pictures or videos to help you remember each home.

Do not rush, take your time to find the right home. Then you can work with your realtor or agent to craft an offer based on the value of comparable homes in the same neighborhood. Once you have submitted an offer you must wait. You may get a yes or a no or just a counteroffer to consider. If it is a "yes" then celebrate otherwise you are back to touring more houses.

STEP 6: Get A Home Inspection

The next step is to request a home inspection within a few days of your offer being accepted. Your real estate agent will help you to have the home inspection conducted but you will have to pay for this. Through this inspection, you can learn about any structural damage or things that may need fixing before you purchase the house. This contingency can save you thousands in repairs later on and also gives you the chance to renegotiate to a lower price or withdraw it without penalty if there is significant material damage.

STEP 7: Get Insurance and Establish Utilities

Another important thing that you need to do is get a homeowners insurance to protect your investment. If you do not have an insurance agent it is now time to find one. You should also give utility companies your move-in date. You will not want to move into a cold, dark house because you did not get an account with the power company.

STEP 8: Close the Sale

This is a big day for you. You will have to sign all the paperwork required that is required to complete the purchase including your mortgage documents. It will take a few days for your loan to be funded and returned to the lender. Once the check is delivered you are the proud owner of your new home!