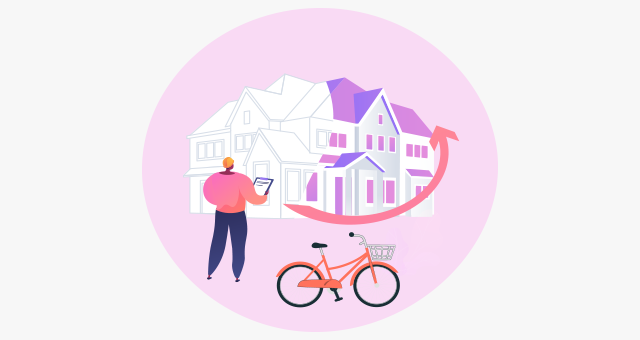 A Crucial Step First-Time Homebuyers Should Not Skip
When you have found the perfect home that has everything on your must-have list checked, you would want to put in an offer as soon as possible so that someone else in the market does not outbid you. However, before you take this crucial step you should determine whether the home you fell in love with is the one you want to live in under different circumstances. One lesser-known way to do this is to follow one of the real estate agents' clichéd advice, "before making an offer, visit your prospective home several times." It will ensure you are spending your money on a valuable asset you will not regret purchasing later.
Here are some reasons first-time homebuyers need more than one viewing before making an offer on a home.
1. To Assess Traffic Patterns
The amount of time it takes to get to and from your home to work is an important consideration when deciding where to live. Experiment with this by driving to your potential new home and driving to work during the hours you would go to work. Keep an eye on for difficult turns, long traffic lights, school zones, or heavy traffic. If you intend to use public transportation, give it a shot too. It will be an accurate test to determine if this is a commute you would be comfortable doing daily.
Also, drive around the neighborhood late evening or night. It will help you ascertain how traffic affects noise levels in your area during these times and whether the streets appear safe or dangerous after dark.
2. To See What Changes
Just because a house appears perfect one day does not mean it will not have serious flaws the next. Visit on various days of the week and at different times of the day. The back patio, which appears so inviting in the morning sun, maybe too hot in the afternoon sun or uninviting in the deep afternoon shade. Sunshine in the kitchen can be cheerful in the morning or overpowering in the evening. It is useful to see how each room in the home appears at various times of day, especially when they are most likely to be used.
3. To Monitor Local Activity
Examine how the neighborhood and its surroundings change throughout the day (and week).
When is the busiest time in the neighborhood?
Is the locality peaceful, but does not appear deserted or lonely?
Is it a sleepy neighborhood at night?
How loud is it on a Friday night? Are your neighbors throwing large parties?
The main idea is to check that the local environment corresponds to your lifestyle. You should also feel safe coming and going at different times.
4. Get To Know Your Neighbors
Finally, people who currently live on the street or in your new locality hold a wealth of information. Talk to them and ask questions about the families in the area. They will give you honest answers as many of them have probably lived there for some time. They can also tell you about the neighborhood culture, rules, and parking restrictions, among other things. Further, they can give you information about barking dogs, loud or raucous people on the street, and the general level of safety.
It is not necessary that every neighbor meets your standards, but you will want to make sure there are no deal breakers — and neighbors are important.
Final Word
The only factor to consider is whether the property will be sold to someone else (and, remember, the agent may encourage you to complete the sale) However when planning a property purchase, it is best to take things slowly. Remember "haste makes waste". So, it is always best to proceed with caution and consideration. It is way better to walk away than to dive into purchasing a home only to encounter an unpleasant surprise when you move in!