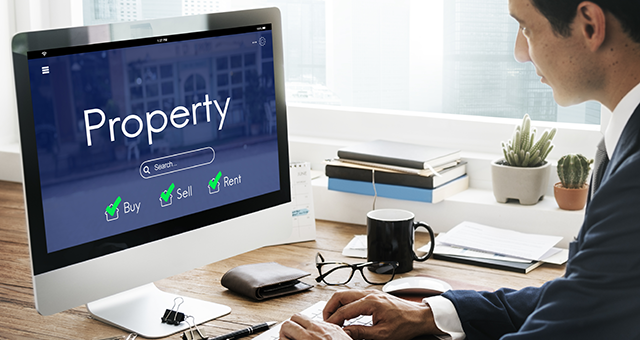 7 Ways Technology Helps Make the Home-Buying Process Easier
Technology has advanced dramatically in the last decade. With this advancement, the way we buy houses has also changed. Many innovative technological tools and resources are now available to us, making it easier than ever to find and purchase our dream homes.
Here we will discuss seven of the most important ways technology has helped make the home-buying process easier.
1. Online Mortgage Application
Many prospective home buyers dread the loan application process. The application itself is lengthy and time-consuming. You must submit financial documents and fill out and sign several pages of paperwork. Then you have to wait to find out if you have been pre-approved for the loan, which can be nerve-racking. However, technological advancements have made the process much simpler and more streamlined. You need not worry about unsecured email attachments or wait for pre-approval. You upload all your documents to a secure portal and you are finished.
If anything else is required, your loan officer will notify you.
2. Online Real Estate Listings
The days of combing through physical newspapers and driving around neighborhoods looking for homes for sale are long gone. With a few clicks, you can now search through thousands of online home listings to find the perfect one for you.
You can limit your search by specifying criteria such as price range, square footage, number of bedrooms and bathrooms, etc. This makes finding the perfect home much easier and faster than it was previously.
3. Virtual Tours
Prospective homebuyers can now view the inside of a house without stepping out of their homes, thanks to virtual tours. This is ideal for people who have demanding schedules or relocating to a new city or town and are unable to visit homes in person.
Virtual tours are also a great option if you are looking for a specific type of home. You can get a sense of the property by viewing the size of the rooms, the layout of the property, and the surrounding neighborhood.
4. Home Buying Apps.
There are now several apps available that are designed specifically for homebuyers. They give users access to multiple listing services, virtual tours, mortgage calculators, and more.
They are an excellent way to stay organized during your home search and can make the entire process go much more smoothly and quickly.
5. Closing Software
Closing software is used by lenders to automate the closing process. It assists lenders in preparing and tracking closing documents, calculating settlement costs, and finalizing mortgage loans. Paymints.io, for example, enables you to close deals more securely and efficiently by handling all digital transactions in one place. This expedites your mortgage and allows you to close faster than most borrowers previously could.
6. The Mortgage Transaction
Some agents still do everything on paper, but others have e-signature programs. They are convenient tools that allow you to electronically sign a document and alert you if you have missed a signature or initial, so you do not waste time sending incomplete documents back and forth. This method is faster, especially if you live far away from your agent. You could also save these documents on your computer or print them for your records. Or, you could do both for added security and peace of mind.
7. Locating an Agent
Finally, working with a real estate agent who is up to date on the latest technology is one of the best ways to make buying a home easier. Most real estate agents are referred by previous clients. However, they have changed the game in terms of marketing and are now more accessible than ever.
If you are house hunting and pass by for sale signs, you will most likely notice a link to the agent's website or a text code to their mobile app. Other online search tools and apps, such as Yelp, will provide you with easy access to agent reviews.
Conclusion
These are just a few of the ways that technology has sped up and likely simplified the home-buying process. Real estate buyers and sellers will be at ease to find properties and secure loans using internet-based research and tools. At the same time, these tools are likely to become more robust and responsive in the future.