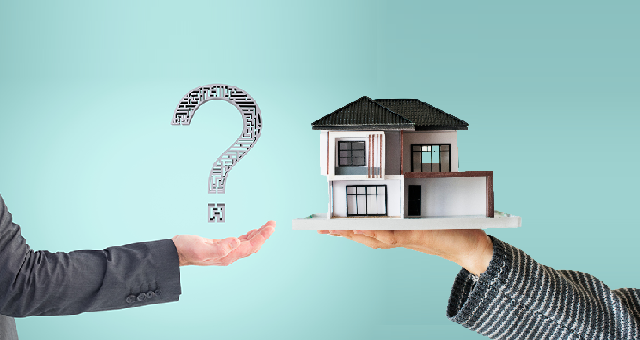 6 Basic Questions to Ask Before Refinancing Your Home Loan
Many homeowners with mortgages consider refinancing when interest rates are low. It is an enticing choice as it can help them decrease their interest rate, lower their monthly payments, change their loan type from adjustable-rate to fixed-rate, pay off their mortgage sooner, or tap into their home equity.
Are you ready to refinance your home loan? Do you have all the necessary information? Before you start the refinancing process here are the six basic questions you need to pose to your mortgage lender.
1. What Are My Refinancing Options?
One of the first questions a homeowner should ask is "what are my refinancing options?" Lenders usually offer a variety of refinance programs. However, the two most common types all lenders offer are: rate and term refinance and cash-out refinance.
A rate and term refinance changes the interest rate and term of your loan. For example, if your mortgage term was 15 years you could refinance it to a 30-year term or get to pay a lower interest rate on your loan. This will cause your monthly payments to change but not your principal balance.
A cash-out refinance allows you to accept a higher loan balance in exchange for accessing money from the equity you have built-in your home. You can use this cash to pay off high-interest debt (like credit card debt) or use it for home improvements. For example, if you have say $150,000 principal balance on your mortgage you can take out a loan worth $180,000.The lender will give you the balance of $30,000 in cash.
Having a conversation with your lender before refinancing will help you understand all your refinancing options. You can weigh the pros and cons of each one to make an informed decision.
2. What Are The Closing Costs And Other Ancillary Fees?
In most instances, you will have to pay closing costs when you refinance, just like your initial mortgage. The average closing costs are equal to 2-5% of the total home purchase price, depending on where you live and the lender you choose. Typical fees that are associated with a refinance are fees for credit checks, title fees, and appraisal fees. However, some closing costs vary from lender to lender like origination fees, underwriting, and application fees. Many lenders may also add Escrow insurance or other taxes to the closing costs. Asking your lender about all the closing costs you will be responsible for, or getting a good faith estimate is a great way to make sure that the refinance is worth it.
3. What Would Be My Interest Rate If I Opt For A No-Cost Refinance?
You should also find out from your lender if you can opt for a "no-cost" loan. It is a refinance that has no out-of-pocket expenses as the lender will bear all the closing costs. However, this will have a higher interest rate as compared to a rate and term refinance.
4. Can I Lock In My Rate?
Refinancing takes less time than getting a mortgage but they do not close in a day. So, another question that you should ask your lender is if you can lock-in your interest rate. Refinance rates vary almost daily and locking in a rate will ensure that you secure the rate that you were expecting to receive when you began the refinance process. If a lender offers a rate lock there may be a fee or other charges. So, you need to find out if it is free and how long the rate lock is for. You should also find out what would be the costs if you were to extend the rate lock in case your refinancing process takes longer than expected.
How Much Home Equity Can I Take Out?
Typically, most lenders require that you leave 10-20% of the equity in your property if you take cash out of your home. Generally, the more home equity you have the easier it is to refinance. If you have at least 20% home equity then you will not be required to pay for private mortgage insurance (PMI).You may be able to take out 100% of your equity with a VA loan if you qualify based on your credit score and debt-to-income ratio.
You should ask your mortgage lender how much of your available home equity you can take out with a refinance and see if it is enough to achieve your goals i.e. paying down high-interest debt or funding your home improvement project. If you cannot achieve these goals, then you may want to consider another lender or wait to refinance till you have the right amount of equity.
5. How Will My Monthly Payments Be Affected By This Refinance?
Be sure to ask how the refinance you choose will affect your monthly payments. Your monthly payment will go up or down depending on the mortgage you opt for.
If you refinance with a lower Annual Percentage Rate (APR) and your loan term remains the same then your monthly payment will come down. If you reduce your loan term to save money over the life of the loan then your monthly payment will go up but you will own your home sooner. Taking out a cash-out refinance will typically increase your monthly payments. Refinancing your home for a longer-term will no doubt reduce your monthly payments but you will be paying more interest over the term of your loan.
You should also request your lender to give you an estimate of what you are required to pay monthly if you wish to go forward.
Though these are only the basic questions you need to ask, it is a good start if you are looking to refinance your home. You can contact our experts at ratebeat.com to answer any other queries about refinancing and help you determine if it is the right decision for you.